What to Do If Your HELOC Is Frozen or Reduced?
HELOC offers borrowers convenient access to a sizable line of credit at relatively low interest rates, homeowners might find their HELOC is suddenly being frozen or reduced.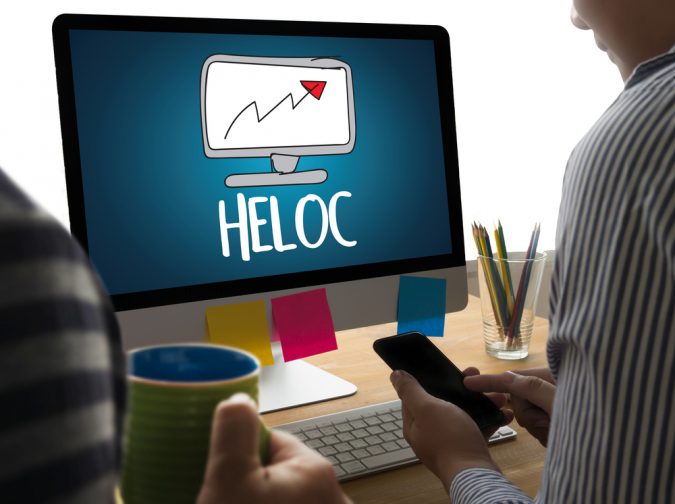 A home equity line of credit (HELOC) offers borrowers convenient access to a sizable line of credit at relatively low interest rates. But when home values fall across the housing market, homeowners might find their HELOC is suddenly being frozen or reduced.
HELOCs are different from lump sum home equity loans in that it opens a revolving line of credit, similar to a credit card. Because this credit line uses your home equity as collateral, the lender can offer you lower interest rates. With a HELOC, you have a set credit limit and are required to make monthly payments that can vary depending on your balance and interest rates — again, very much like a credit card.
Why a Lender Freezes a HELOC
In a typical HELOC application, you'll find the lender has the power to cut your credit limit or freeze that line of credit — you still are required to repay any remaining balance — if they want to do so. Even with a perfect payment history, you could still be vulnerable to this.
Two of the most common reasons your lender might freeze your HELOC:
Significant loss in home value
A decline in home value increases the chance of default and foreclosure. In the event your home is foreclosed upon, your mortgage lender will attempt to sell the home to collect what it is owed prior to paying the home equity lender. If home prices fall drastically, the home equity lender could end up with nothing.
Signs of a borrower's troubling financial situation
For any lender, a borrower's ability to repay their debt is most important when approving a new line of credit. If you are showing signs of money problems, the home equity lender could reduce or freeze your HELOC. Losing your job, accumulating debt, or experiencing a drop in your credit score are some of the ways to alert the lender to a change in your financial circumstances.
How to Handle the Situation
Under federal law, the HELOC lender is required to provide you with a written notice saying that they have frozen or reduced your HELOC. This notice must be sent to you within three business days after the freeze or reduction.
After receiving notice, you should follow these steps to deal with a HELOC freeze or reduction:
1. Contact the lender for a detailed explanation
Your HELOC lender must have a reason to freeze or reduce your HELOC. If their notice does not do a good job of telling you why this happened, call the lender for more questions and concerns.
2. Fix the problems that caused the lender to freeze or reduce your HELOC
Let the lender know of any discrepancies in their reasoning. Sometimes, an error on your credit report could trigger a HELOC freeze or reduction. Also, lenders may not be aware of unreported home improvements that increased your home's value. If the reason was a lost job or deteriorating credit score, notify the lender when you find a new source of income or cut your debt substantially.
3. Ask your lender to reinstate your HELOC
According to the Federal Reserve, the lender must reinstate your line of credit when the conditions for a HELOC freeze or reduction no longer exists. You may need to make a written request for reinstatement. Afterward, the lender is required to promptly investigate the situation.
4. Be prepared to pay fees to have your HELOC reinstated
While the home equity lender cannot charge you to reinstate the HELOC, the lender can impose fees for a home appraisal or credit reports during the investigation of your HELOC reinstatement request.
5. Open a new HELOC with a different lender if your HELOC isn't reinstated
If your home equity lender doesn't yield to your reinstatement request, you could find another lender to open a new HELOC and transfer the balance from the old one. It would also mean that you have to pay the typical fees of a HELOC application but it would restore your borrowing ability.