Important Decisions to Make When Picking a Bank
The most important thing to look for when picking a bank isn't a product, but service. Convenience and good service are better than high rates and low fees.
How do you choose a bank to do business with? To some, the selection of a bank carries no more weight than tossing a coin, but it's an important and potentially expensive decision.
Bank rates and fees can vary and add up to as much as $50 a month -- or up to $600 a year. Spending a little time searching for a better bank will definitely pay off over the long run.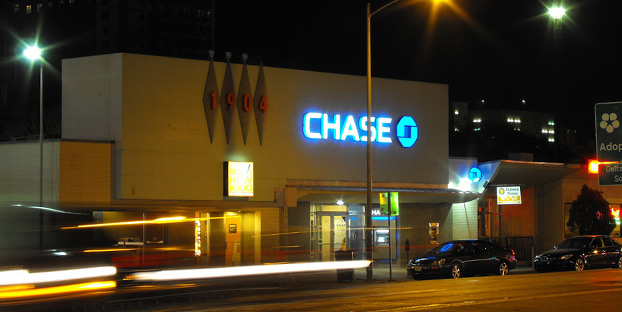 How do most people choose a bank?
People select a new bank for surprising motives. Recent surveys have found that far and away the most common reason given for switching banks was a change in life circumstances -- they moved, they married, they divorced. So, when it came to selecting the new bank, how did they choose?
The answers in order: convenience, service, fees and rates. These were the most important factors driving the decisions of customers evaluating and selecting a new bank. However, pricing -- fees and interest rates -- carried relatively little weight in influencing decisions.
So, these preferences tell us the most important bank product you should never be without is actually not a product, but service: convenience and customer assistance rank far higher in our preferences than do any rates, fees or other bank products.
Convenience and ease of use
Most banks will offer most of the following options, but how much they'll cost you can vary greatly. A cashier's check at a credit union, for example, might cost $4, but across the street at the big corporate bank it costs $12. If you rarely use cashier's checks, this difference is not a big deal, but if you use them regularly, the higher fees will quickly add up. Likewise, bill pay systems for some banks are free to all customers, while others have a monthly charge or require you to open a costly premium account.
Online banking has become a standard feature of consumer banking. Does the bank insist on mailing statements to you, or can you receive a monthly e-mail with a link to your statement? This is a quick indication of how progressive the bank is and how good their other online banking features are likely to be.
Is automatic bill pay offered? Will your bank be able to pay your utility bill directly, and is there a cost for using this service? Having your paycheck deposited electronically to your bank account is standard at most banking institutions. But how well does the system work? Can you transfer funds domestically and internationally? What fees are involved?
Arranging transfers, viewing checks you have written, and automatic bill pay may not be offered online by many small community banks or credit unions. Or, their online platforms may be outdated or not user friendly.
Many big financial transactions, such as closing on a home, require a cashier's check with a verified amount, printed recipient, and watermark on the check. Does the bank offer this service, and if so, how much do they charge? If you travel a lot and use cash, you are going to be charged "out of network" ATM fees. Does the bank refund all of these fees, some of them, or none at all?
Customer service
Sometimes I hear people downplay the value of customer service, that is until they have an expensive bank error to contend with. In those situations, good customer service is worth its weight in gold. It's difficult to place a value on being able to talk to a representative at a local teller window during normal business hours (or a manager if necessary), or of accessing competent 24-hour customer support via chat, text or email.
For me, the most important feature of all banking services is the ability to get actual, effective customer service from a real, live person. It can be a nightmare to have a serious financial problem that only a banker can solve, and not be able to reach someone with the authority to do something.
My estimation of the ideal banker is one who never subjects me to such frustration. When I call, there is only a reasonable wait. I get a representative within three minutes. The rep is able to help me, and has direct access to other reps for specialized information, billing questions, or whatever else I need to know. A call never lasts more than 10 minutes, and that's for complicated stuff.
If you are banking with an online bank or one that you cannot easily access, the service options available to you online or over the phone become critical. Are you going to be stuck in a phone queue for hours before someone answers your call, or do they pick up on the first ring?
Also, how do you feel about outsourcing? Many larger banks and some online banks have outsourced their customer service to countries across the world in order to save money. If you have strong feelings about this, it's best to find out before you open an account.
Fees and rates
Before you switch banks, it's always a good idea to know every fee you're going to run into when using your account. These days such things as maintenance fees and ATM fees -- particularly for limited ATM access -- are inexcusable. These fees would eat all of the slight interest you might earn on your money. Besides, consumer banking has become so competitive, it's easy to find an alternative banker who won't change you these fees.
Some common fees to look for and avoid include minimum balance fees, ATM fees, regular maintenance fees, fees for online banking, and excessive overdraft fees. Research and inquire about these fees and costs before you commit to any bank for an account.
Online banking and bill pay are essential, and the services should be free, too. The ability to pay bills just by typing in the amount and clicking on "submit" not only saves on the cost of stamps, but makes money management easier, too.
So, the most important bank product you should never be without is, in fact, not a product at all but service: convenience and customer assistance. And interest rates, fees and other bank products are secondary considerations.