Review: 'What Did I Buy Today?' An Obsessive Consumption Journal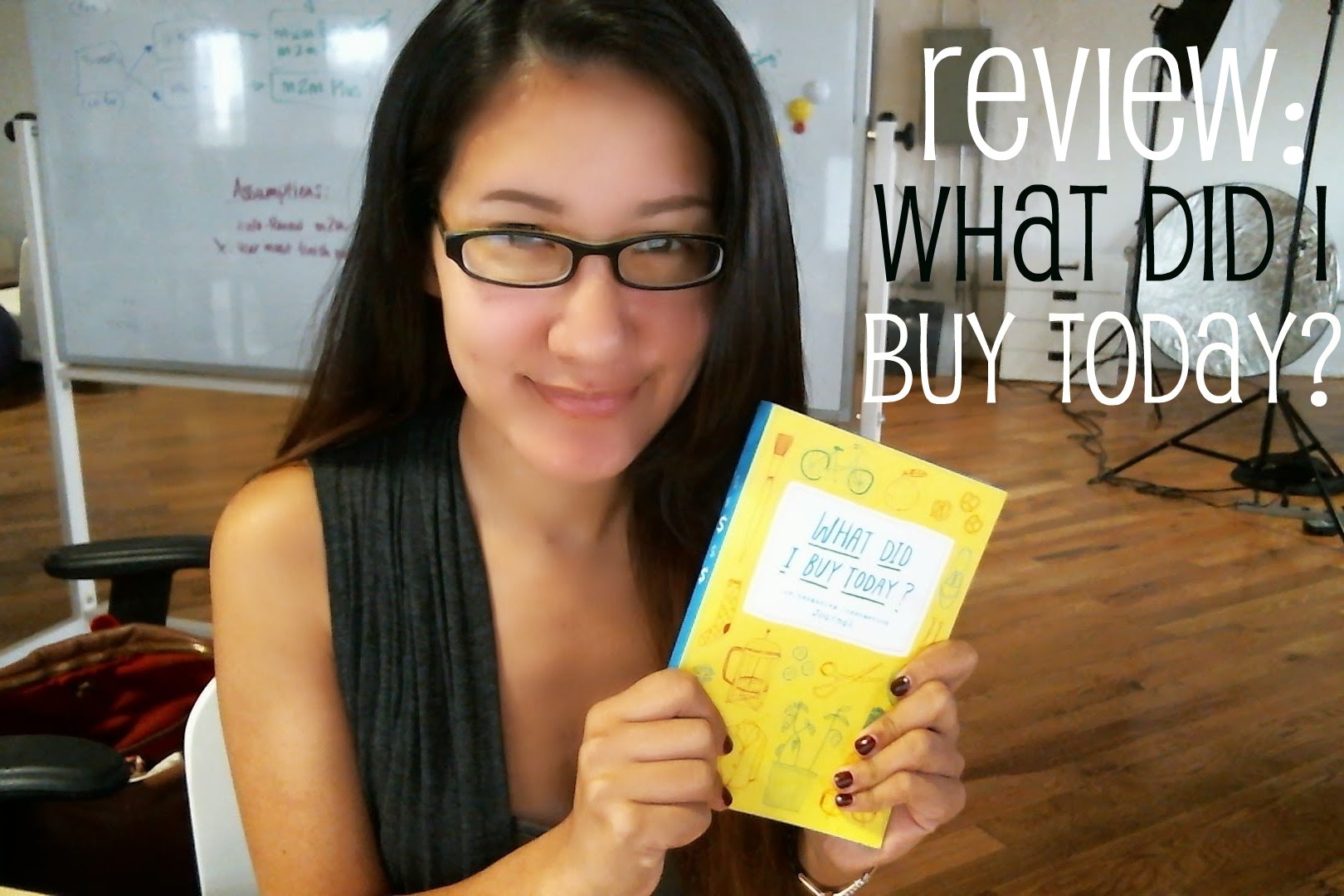 Expense tracking isn't new to the MyBankTracker team - in fact, we've embarked on an expense tracking challenge before, which ended with mixed results.
Stemming from that challenge, MyBankTracker writer Simon was inspired to write Why Expense-Tracking Often Ends in Failure. In the piece, Simon wrote about his experience expense tracking, and described the act of logging every purchase as "tedious" and "mind-numbing."
One afternoon trekking through Chinatown, Simon described a long day that entailed buying a few items in various supermarkets, where cash was the only accepted form of payment, as well as some takeout and snacks. By the end of his day, keeping track of money was the last thing on his mind, and he was unable to recall how much he spent.
Is expense tracking really that hard though?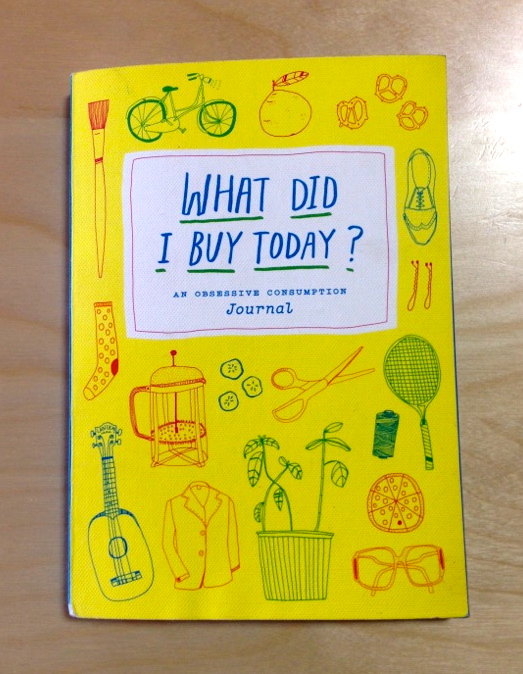 It depends who you are. For those who want to know exactly where their money goes every day, expense tracking may come naturally. However, for those who agree with Simon in finding the task dull, Kate Bingaman-Burt's book, "What Did I Buy Today? An Obsessive Consumption Journal," makes tracking expenses fun.
The Breakdown
The journal is filled with colorful pages and whimsical cartoons, and begins with you noting your current savings and debt, your monthly nut (fixed expenditures), and money goals. Then, week by week, you draw or log your everyday acquisitions. The majority of the book is a mini-ledger, for that very purpose, in which each page is set up so that the writer can document every penny spent. Next to the mini-ledger pages are blank pages with alternative patterns and shapes, making it easy to write commentary next to your purchases, and journal your feelings on what you bought, whether that be chiding yourself for overspending, or congratulating yourself for finding a great deal.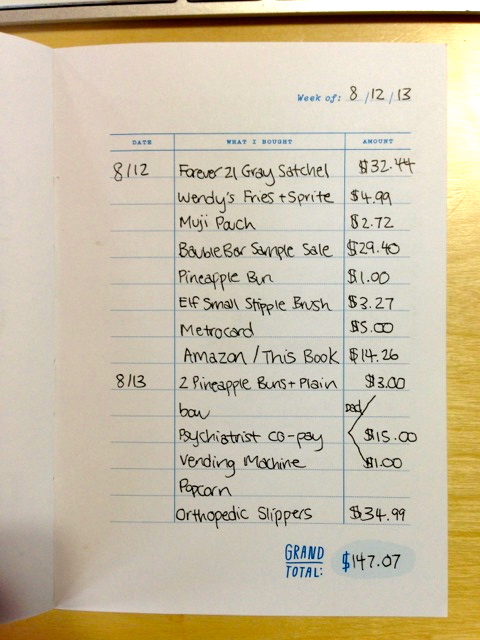 Also, along the way, there is space dedicated specifically to recording your splurges as well as your savings (all the things you stopped yourself from buying). Finally, at the end of the year reflect on your spending and saving by listing triumphs and setbacks, setting new goals, and (hopefully) taking a celebratory look at your balance sheet when the year is over.
 My Thoughts
I'm already in the category of people who like making lists and documenting things, especially trying to make budgets and find patterns in my own spending. However, before buying this book, my expense tracking would fall apart, because despite my enthusiasm, I didn't have one clear, coherent way of documenting all my buys, or one permanent place to put those numbers. I would doodle all over the pages of already half-used notebooks, or try to fit the information in the margins in an effort to conserve space.
However, this book has made expense tracking drastically easier. I keep my journal in a separate, zippered pocket of my bag because I love it that much and don't want to get it dirty. My copy is in pristine condition, because it really is that valuable to me. I find delight in whipping out my notebook on the train to begin capturing diligently every cent spent so that I can see how much I spent for the day, and what I spent it on. I now ask for receipts every where I go, just so I can make sure I have a record of every purchase (thus avoiding what happened to Simon).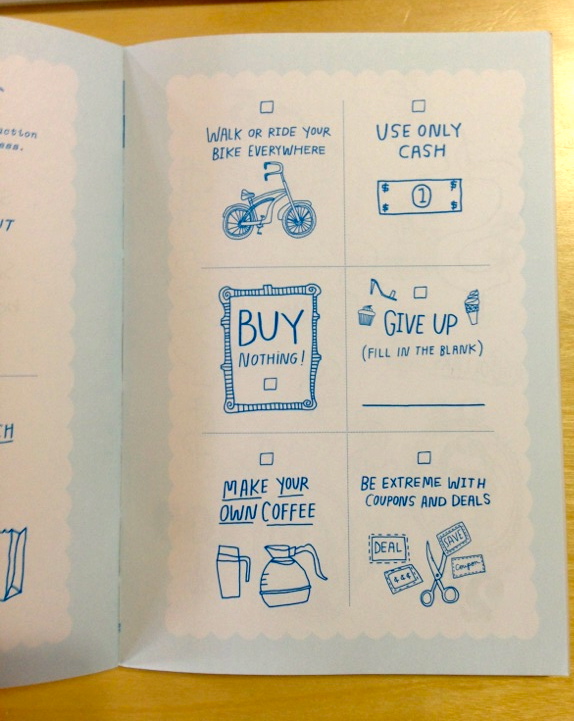 The Cost and Where to Get It
This book retails for $9.11 on Amazon, although other popular retailers, such as Urban Outfitters, are also selling the book. Not your average personal finance book, this journal is eclectic, kooky, and functional, with universally broad appeal. With a lowest user rating being 4 out of 5 starts, and a home in off-brand retailers and stores all over the nation, this book is a welcome addition to anyone's personal library.
Related Stories:
How To Budget When You're Broke
18 Great Books That Teach Kids About Money