How I Make Extra Money with an eBay Store
I've spent decades buying clothes, shoes, purses, beauty products, and even began trolling through sites like Groupon and LivingSocial, hoping to score amazing deals. In hindsight, 90% of these ite...
Ever since I could remember, I loved shopping. As a kid, weekends meant going to the local mall with my mom -- who was suckered into buying me things I didn't really need. I was spoiled rotten, and because my parents never said "no" to my begging and pleading, I became an adult who could not set limits for my spending.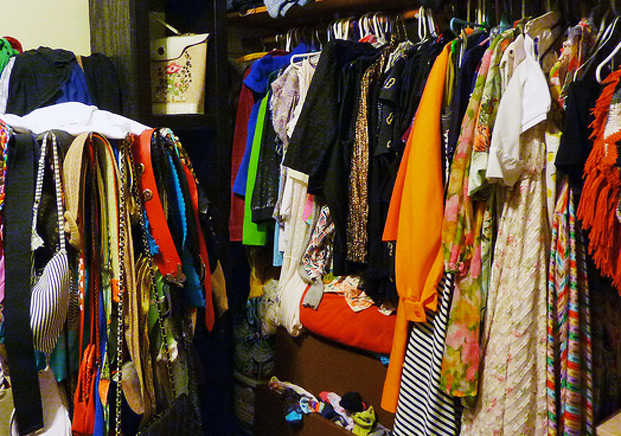 I've spent decades buying clothes, shoes, purses, beauty products, and even began trolling through sites like Groupon and LivingSocial, hoping to score amazing deals. In hindsight, 90% of these items were probably worn or used once or twice, and then banished to the back of my closet or stashed away in my makeup bag, never to be seen again.
I once did the math on how much shopping I was really doing, and the numbers were shocking. I don't like to talk about it, but at the height of my spending, I shelled out over $1,000 a month on shopping. For some that may not sound like much, but for someone in my tax bracket (and in this economy!) I should know better. Now that I'm in my thirties, I want to clean out my closet, buy only what I need, and minimize the clutter in my life. Call it enlightenment, but I reached a point where I was able to part with these items I once thought were so important. I realized none of these things made me happy, and to make matters worse, it was taking up precious space in my tiny Brooklyn apartment. Claire's Closet NYC was soon born. As a longtime user of eBay, I decided to start my own store for a measly $15 a month, which is the most basic package you can purchase. Creating a store is much more cost-efficient since I have a lot of things I want to sell. Each listing comes out to about $0.20 (and even allows you to upload 12 photos), and I have about 30 - 50 listings at any given time. (I read a helpful article that explains how eBay will soon change the way they charge sellers for listing their items.)
Because I was already using eBay for years and had sold items before, it was easy to open my store and start selling. If you are not familiar with eBay and want to sell your items, I highly recommend asking a friend who regularly uses the site to help you. You can also navigate through eBay's "help" section if you get stuck. I began the store simply as a way to clear the clutter, and to be honest, I didn't really think anything would sell. I am happy to report that I was wrong!
Because I am familiar with trends and what eBayers tend to bid on, many of my items were flying off the digital racks. In the first two weeks, I made over $500, gross. That equates to about 2 items per day, but it also included a few big ticket items, like expensive bags. The average cost of an item is $25, and for things I really want to get rid of, I price it extra low and offer free shipping. I could've taken the profits and paid off some of my credit card debt or contributed to my IRA, but instead, I took a risk and continued selling. I purchased more items for the store and plan on growing the business. I also created a spreadsheet to track my expenses and profits. EBay is very user-friendly and offers many tools for you to track how much traffic comes through your store, how many people are "watching" your items, and even sends out a personalized newsletter (with your newest items) to customers who sign up for it.
Another factor to keep in mind: selling a few items may not take up too much of your time, but posting many items at once may eat up a large chunk of your time. A few weeks back I posted more than 10 new items and it literally took me all day -- from 9:00 AM to 9:00 PM. Thankfully I enjoy doing it and I have the spare time on weekends so it works out. A large chunk of the eBay posting process goes into taking great photos, thanks to my iPhone 5. I also use Photoshop to adjust the lighting and crop the images. There's nothing worse than seeing fuzzy or badly-lit photos when you're shopping for something. If you are interested in selling on eBay, be sure to do your research and check to see how much similar items are selling for. Also, eBay has strict policies against selling counterfeit items. In addition to research, have fun with it and make sure it's something you enjoy doing!
Compare Best Accounts Now