Top 10 Millennial-Friendly Cities That Will Spark Your Inner Urge to Move
Which U.S. cities are young people flocking to? Check out the top 10 millennial-friendly cities in the USA.
"Geography is destiny" somebody once said. That thought may go far in explaining what's missing in the relationship between young adults -- otherwise known as the millennial generation -- and the housing market.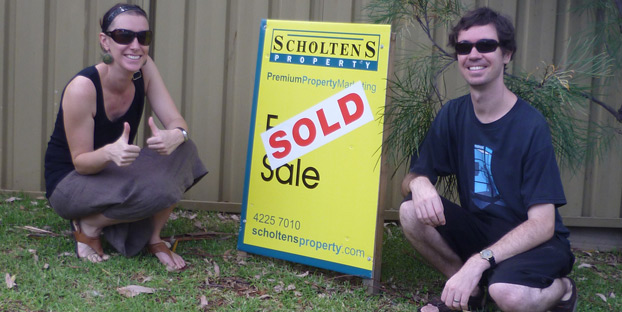 Economists for the National Association of Realtors (NAR) have an eye on the residential migration patterns of millennials due to dynamics in local job markets. They see trends that indicate some metropolitan areas across the country are attracting millennials and experiencing increases in home buying as a result.
"Limited job prospects, student debt and flat wage growth have combined with tight credit conditions and low inventory to price millennials out of some of the top cities such as New York and San Francisco," said Lawrence Yun, NAR's chief economist. "However, research finds that there are other metro areas millennials are moving to where job growth is strong and home ownership is more attainable."
We admit surprise at seeing Honolulu listed as one of the Census Bureau's top 10 millennial-friendly cities ("more affordable" is not a phrase we often hear in association with the Aloha State)! But we can't argue with the comments from real estate data source Trulia on why each of these markets is attracting young adults:
1. Colorado Springs, CO
Nature lovers enjoy the sunny skies and fresh mountain air of Colorado Springs' many parks, trails, and open-air spaces. The defense industry is a big employer in this city, with Fort Carlson, two Air Force bases, and the U.S. Air Force Academy calling Colorado Springs home. This Colorado city tops the chart for the fastest-growing millennial population.
2. San Antonio, TX
Job opportunities abound in this Texas city with a population of about 1.4 million. Recently ranked No. 11 on Forbes' Best Places for Business and Careers, San Antonio also took ninth place for job growth potential. There's lots to see and do in this popular tourist city, including The Alamo, Sea World, and the recently restored River Walk, which features plenty of restaurants, bars, and shops.
3. Peabody, MA
You may not have heard of Peabody, but this quaint New England seaport village has a lot to offer, including the Independence Greenway Bike Route, an outdoor summer concert series, and good shopping. Because Boston is a mere 30 minutes away, Peabody provides millennials with an opportunity to live close to a major city, but avoid the traffic, pollution, and costs associated with urban life.
4. Honolulu, HI
Honolulu's sunny weather and welcoming beaches are host to a vibrant mix of traditions, arts, culture, and food -- and what millennial wouldn't love that? The capital of the Aloha State, Honolulu is a major hub of business, tourism, and trading for the Hawaiian islands. It's no surprise that tourism is Hawaii's biggest industry and offers plenty of job opportunities, but there's also work available in military defense, manufacturing, and research and development.
5. Denver, CO
A highly walk able (and bike-able) city, Denver boasts hip, urban, artistic neighborhoods for every brand of millennial. Whether your tastes fall on the eccentric or the cosmopolitan side of the spectrum (or anywhere in between), you'll have no trouble finding a vibrant community that's right for you.
6. Seattle, WA
Seattle's got a lot more than just great coffee. It's is a major hub for technology, green industries, art and culture, which is why it's unsurprising that many millennials are attracted to the Emerald City. Seattle is also a great place for nature and fitness buffs with an abundance of parks, forests and other green spaces.
7. Cape Coral-Fort Myers, FL
Home to sun, sand, and a wide network of waterways, the Cape Coral–Fort Meyers area offers amazing weather and an equally great community vibe. Its 18- to 24-year-old population is rapidly expanding, and the area offers a wide range of parks and recreational activities -- from sports leagues to art to live music events.
8. Houston, TX
If you think all Texas has to offer is cowboy hats, think again. Houston is a vibrant, multicultural city with a healthy local economy. In fact, it's been named to several Forbes best-of lists, including "Best Places for Business and Careers," "Best Cities for College Graduates," and "Best Cities to Buy a Home."
9. Oakland, CA
With an average 260 sunny days a year, Oakland has a lot to make you smile. It's one of the top LGBT-friendly cities in America, ethnically diverse, and consistently ranked high among the "coolest," "most exciting," and "most hipster" cities in America. For millennials who might find nearby San Francisco too expensive, Oakland is a fun alternative. From music to culture to great food, Oakland's got it all.
10. Orlando, FL
The theme park capital of the world has lots to offer long-term residents, too. Home to a major university (University of Central Florida), it has a young, college-town feel, not to mention sun and surf. A relatively low cost of living combined with access to diverse attractions and a friendly, easygoing vibe make this a warm and welcoming place to call home.
Economists for NAR have a longer list of metro areas seeing a surge in millennial interest. Theirs includes Austin, Dallas, Des Moines, Grand Rapids, Madison, Minneapolis, Nashville, New Orleans, Ogden, Omaha, Raleigh, Salt Lake City and Washington, D.C .
But is home ownership truly a priority for young adults?
"Millennials, Generations X and Y are much more mobile ," according to Brendon DeSimone, a real estate expert. " don't necessarily want to be tied down by roots... They want the freedom to travel, or to take that new job, whether it's in Chicago, Los Angeles, or Dubai. Home ownership doesn't have the same status to them that it had to earlier generations. And they've heard the horror stories of home ownership from those who bought during the market high only to see their home values plummet during the recession."
A more nuanced view, however, may better explain millennial attitudes toward the housing market.
"The decline in millennial-headed household formation is cyclical, and as the economy improves, millennial headship rates will improve, which could translate into eventual ownership," said Jason Furman, chairman of the White House Council of Economic Advisers.
Aside from weakened job market prospects, Furman said tighter credit thresholds after the Great Recession can explain about 40 percent of the decline in first-time home buying in recent years relative to the early 2000s.