Top 5 Richest Dropouts You Haven't Heard Of
Could you imagine never graduating from middle school and going on to making millions? It is possible as 5 of the richest dropouts have shown.
Almost everyone has heard of Bill Gates dropping out of Harvard to follow his dreams and becoming one of the richest people in the world. Or what about Steve Jobs, the famed Apple CEO — now with $5.7 billion in assets — who dropped out of Reed College after just one semester.
You may not be so familiar with these impressive dropouts:
1. Kirk Kerkorian, CEO of Tracinda Corporation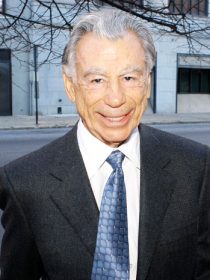 Kirk Kerkorian dropped out of 8th grade and went on to attain an estimated net worth of $18 billion. Kerkorian had a passion for aviation and at a young age he was able to set up an exchange where he received lessons for free while looking after his teachers cattle.
After gaining his commercial pilot's license Kerkorian saved up the money he earned and bought a small charter service for $60,000. He eventually sold it for $104 million nearly 20 years later. His most impressive and lucrative investment was 80 acres of land bought in Las Vegas for nearly $1 million dollars. After buying more land and renting it to large hotels, Kerkorian purchased MGM the movie studio.
Take-away: Saving your money for future investments can lead to a big payoff. Although today's economy is not great, use this as an opportunity to store some money away until a deal comes along.
2. Ty Warner, Ty Inc.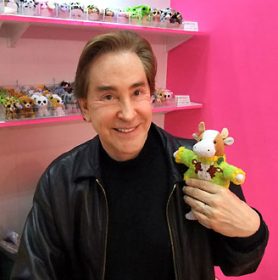 Ty Warner dropped out of college after a year to pursue his dreams acting dreams. After failing as an actor, Warner returned to Chicago where he began work with the plush toy maker Dakin. Warner worked with Dakin for more than 20 years before he made his fortune.
Warner's big breakthrough came when he decided to mortgage his home and invest his entire life savings into founding Ty Inc. best known for the toy sensation Beanie Babies. At the top of the Beanie Baby craze Ty Inc. was believed to have earned over $700 million in profits. Warner went on to increase his assets by investing in hotels and resorts.
Take-away: When you know a business well, sometimes it is okay to take a risk on a project you truly believe will be successful.
3. David Geffen, Record Executive, Film/Theater Producer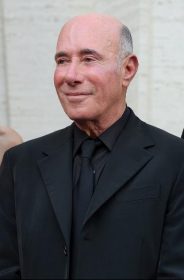 Geffen made it through three semesters in Brooklyn College before dropping out. He also attended Santa Monica College and University of Texas in Austin — neither of which he completed. Geffen started his career as a mail attendant at the William Morris Agency.
When he found out there was a job opening for an agent, Geffen forged a letter to prove he had graduated in order to meet the agency requirements and got the job. After leaving WMA to become a personal manager, Geffen decided to start his own record label in 1980, Geffen Records. He also founded Asylum records and produced many successful Broadway shows including Dreamgirls and Cats. Geffen has a net worth of over $4 billion and is considered Hollywood's first self-made billionaire.
Take-away: Do not let your background nor the economy hold you back. View every job-opportunity as a foot in the door and never stop looking for ways to grow in a company.
4. Paul Allen, Chairman Vulcan Inc. and Charter Communications.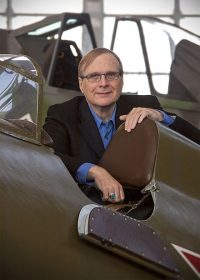 Not as well known as his friend and business partner Bill Gates, Allen was a crucial player in the creation of Microsoft. Allen attended two years at Washington State University before he dropped out to work as programmer for Honeywell in Boston.
Allen's smartest business move came when he convinced his good friend Bill Gates to drop out of Harvard in order to co-found Microsoft. After successfully battling cancer Allen decided not to return to Microsoft and began to distance himself. He has still done pretty well with his other projects, racking up a net worth of $13.5 billion.
Take-away: Network, network, network. Meeting with and collaborating with other like-minded, motivated individuals is crucial for success.
5. Anne Beiler, founder of Auntie Anne's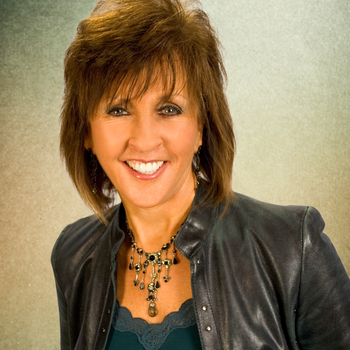 Anne Bailer was born to an Amish family in 1949. Beiler never attended college. At age 33 she started making and selling hand-rolled pretzels at a market stand. As the popularity of her hand-rolled pretzels grew, Bailer decided to rent a stand and name it Auntie Anne's Pretzels.
Eventually in 1989 she launched the first Auntie Anne's franchises in Central Pennsylvania. Popular in malls today; the pretzel stand serves a variety of different flavors and dipping sauces. Auntie Anne's also has locations in Asia, the Middle East, the United Kingdom and Venezuela. In 2006 Auntie Ann's rolled their "billionth pretzel" and earned nearly $266 million in that year alone.
Take-away: Success can be self-taught. If you are the best at what you do, invest in yourself and watch your earnings grow.