Should You Use Personal Loans for Medical Bills?
Learn about the pros and cons of taking out a personal loan in order to pay off medical bills or debt. Compare top online lenders for personal loans.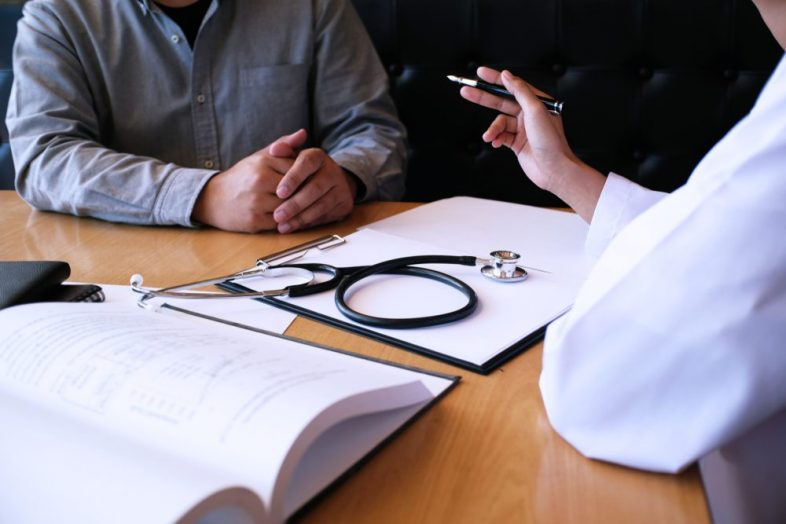 All it takes is one major medical bill to create a host of financial problems, even for people with the best health insurance policies in place.
Left unpaid, medical bills can snowball into medical debt. 
Faced with such mounting costs, the only solutions that may come to mind are:
Dip into your savings and tap all your hard-earned money.
Pay down the medical debt with a credit card, which can create even more debt.
The importance of finding a solution to medical debt is critical, as it can lead to severe financial problems, especially for people with good health insurance policies.
Personal loans, however, are a legitimate, cost-effective and affordable way to pay for medical financing before debt ever enters the picture.
The Best Personal Loans for Medical Bills
SoFi
Earnest
LightStream
BestEgg
Upgrade
There are many lenders to consider when it comes to personal loans. Mybanktracker looked into details, such as the interest rates, fees, and how lenders evaluate creditworthiness. Keep in mind of potential drawbacks, such as how a personal loan can impact credit scores, or the possibility of high-interest rates for borrowers with poor credit. With that in mind, these are our top recommendations:
SoFi
SoFi regularly gets a lot of praise from us around here, and for good reason.
A champ in the online lending arena, its personal loan portfolio carries some of the lowest rates, attractive terms and widest breadth of repayment terms.
There are no hidden fees and instant approval is an option. Terms extend to seven years for loan funding up to $100,000.
SoFi Personal Loans Pros & Cons
Pros
Cons

No origination fees or prepayment penalties
Potential for a low APR
Pre-qualification in minutes

Requires excellent credit for the best APR
Earnest
Earnest markets its personal loan lineup for financially responsible people, reflected in amenable terms and a more holistic manner of loan approval.
There's an ability to lock in a very low rate -- Earnest bases its credit decisions on so much more than credit score, taking into account other factors such as current income and future earning potential, as well as your education and saving/spending habits.
Earnest's "radical repayment flexibility" is a quality found in few other lenders, giving borrowers the chance to choose their own preferred monthly payment, or to increase your monthly payment or make extra payments, allowing you to pay off your loan early and beat interest to the punch before it accrues too much.
Earnest Personal Loans Pros & Cons
Pros
Cons

Low borrowing minimum
No fees or prepayment penalty
Loans funded within 2 business days

Requires excellent credit for lowest rates
Restrictions on how personal loan can be used
LightStream
LightStream markets "loans for practically anything," and that includes personal loans good for paying medical expenses and debt.
Personal loans start at $5,000 and max out at $100,000, where borrowers have flexible repayment terms.
Rates are extremely low with no prepayment penalties or hidden fees attached.
Keep in mind that loan amounts and interest rates may vary according to what you use your personal loan for. Choose "medical/adoption expense loan" from the dropdown menu here to narrow down your rate.
LightStream Personal Loans Pros & Cons
Pros
Cons

Flexible repayment terms
Fast loan application/approval process
"Loan Experience Guarantee" refunds $100 to borrowers unsatisfied with their loans

Not ideal for short-term and/or small-amount loans
How Personal Loans Work
What is a personal loan? It's a loan used to pay for -- you guessed it -- personal expenses.
Personal loans are ideal for financing that isn't covered by other types of loans, as an auto loan or mortgage loan would.
Unlike loans for a car or house, personal loans are unsecured and not backed by collateral, so lenders place a lot of emphasis on credit scores for determining who they approve and the interest rate a borrower may receive.
The better a FICO score, the lower the rate; for personal loans, they may be about 5% to the low-20% range.
Personal loan amounts range from as low as $1,000 all the way up to $100,000, and terms are as small as a few months to seven years (or more, in some cases).
Personal loans have a myriad of uses, including:
And, personal loans can also be used to pay down debt. Many personal loan borrowers use their funds toward consolidating credit cards or student loans due to more affordable interest rates, terms, and conditions that personal loans provide.
And of course, a personal loan also qualifies to pay off medical expenses, too.
Should You Use Personal Loans for Medical bills?
Is using a personal loan a good move for paying medical expenses? After all, it is taking on another form of debt to repay another form of debt. Some lenders may also have limitations on what their loans can be used for, so some medical expenses may be excluded.
As with any loan, consider other options first before borrowing money with interest attached to it. Explore some of these alternatives if medical bills are on your list of expenses:
Negotiate with your medical provider
Doctor's offices, hospital billing departments and other medical providers may be willing to charge you a lower rate, especially for patients who can demonstrate financial hardship, or for people who are uninsured.
Hospitals, some not-for-profit organizations, and clinics also may offer special financial aid to help pay for a portion of your expenses.
Arrange a payment plan
If a cheaper bill can't be negotiated, is your doctor willing to set up a payment plan for you? A $1,000 bill that you can't afford to pay off in full becomes more manageable when it's divided up into four $2,500 payments.
Many medical providers also offer their own credit-based payment plans, averting the immediate need to take out a personal loan.
Check for errors
Medical billing offices make mistakes all the time, so the bill you may have received could be in error, grossly overcharging you for services, or in some cases, charging you for services that weren't rendered.
When all else fails, open the door to looking for a personal loan to pay for medical expenses.
But don't settle on the first lender who comes along; seeking and researching the best loans guarantee that you'll lock into the best loan with the best rates, terms, conditions and more.
Your Credit Score is Most Important
That four-letter word otherwise known as FICO can be bad or good, depending on the shape you find your credit in.
The good news is that you can shape your own credit, where an 800+ credit score is entirely within reach -- and the better your credit, the better your chances of getting approved for any low-interest loan, not just a personal loan.
A good credit score starts around 700, with excellent credit acknowledged by most lenders and creditors as starting at 750 and above to 850. It's a three-digit numerical indication of your overall credit health, culled from the contents of your credit report: an exhaustive history of your credit behavior and financial habits.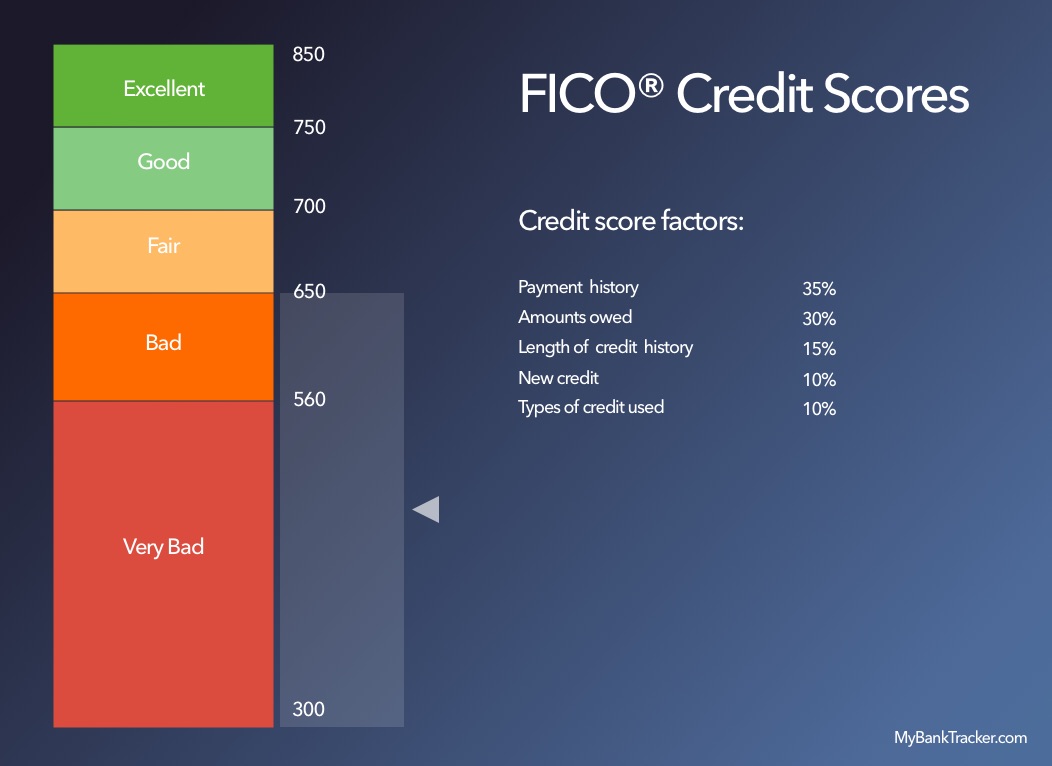 Everything about your credit score and report is calculated, so remember that most lenders will take a conservative approach to approving or rejecting a loan applicant based on their creditworthiness.
But if your credit score isn't in the best shape, don't worry!
It's never too late to start building credit and maximizing your potential for landing a personal loan from one of the lenders we've listed above.
Improve Your Chances of Approval
Poor credit can mean few to no chances of getting approved for a loan, and fair credit can place prospective borrowers on the cusp of approval and rejection.
And there's no reason to living in this type of lending limbo.
Take some of these tips into account:
Focus on problem areas
A number of factors are taken into account for calculating your credit score, like your debt payment history, the amount of debt you owe, the length of your credit history, and the mixture of credit you carry (credit cards, an auto loan and student loans are a good mix). If one of those areas need improvement, make that your focus.
For instance, if you have a good repayment history, but you carry too much debt, make sure to repay your balances due at the end of each billing cycle. Or, if you've only carried revolving credit, such as credit cards, diversify into installment credit, such as a personal loan.
Consult your credit report
Obtain a copy of your credit report through AnnualCreditReport.com for a full, thorough view of your credit history.
Look for errors and spot any mistakes that could affect getting approved for a loan, and dispute them with the credit bureaus that collect your credit data (TransUnion, Equifax and Experian).
Monitor your report every few months to see where your credit stands, and where you can make improvements.
Keep your income in mind
Lenders like to see how much money you earn to gauge if you can afford a loan, or if you're potentially borrowing more than your budget can handle.
But also remember to keep your credit utilization balanced; by using no more than 30 percent of your available credit, it demonstrates that you don't rely on credit, leaving enough money left over to spend responsibly, save or invest without going into debt.
Keeping yourself in good health doesn't guarantee that medical bills won't arise -- but keeping your credit in good shape more than ensures you'll be guaranteed for a personal loan of your choice to pay said medical bills.
By first looking at your alternatives to a loan, you may find a solution to paying off medical expenses before a loan is necessary; barring that, finding the right lender, borrowing no more than you need, and keeping your credit strong are the best pathways to lowering your expenses and raising your credit profile. Other resources to consider, such as community health centers, nonprofit organizations, or government programs might also be another alternative to consider.