Affirm Personal Loan 2023 Review
Learn all about Affirm personal loans that are offered as retail financing options for purchases at your favorite brands and retailers.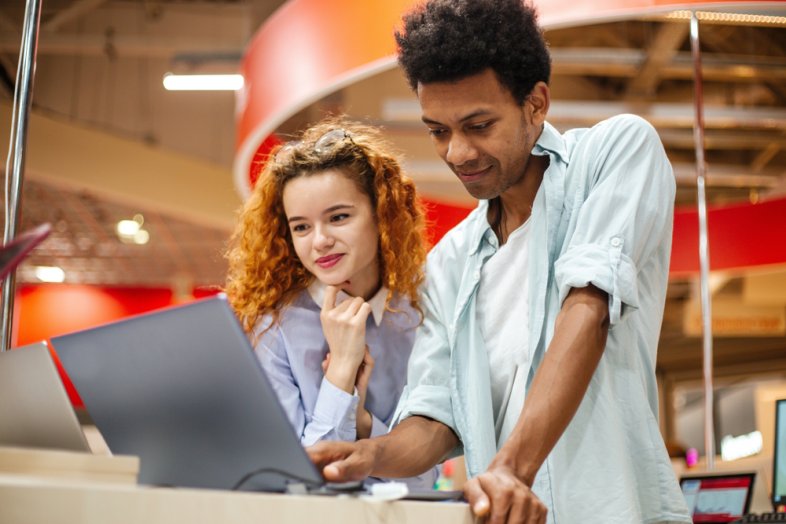 As you shop at some of your favorite stores and online retailers, you may come across a financing option called Affirm.
Affirm is a company that offers point-of-sale financing when shopping at one of its more than 2,000 retail partners and other stores.
It's an alternative to credit cards or small personal loans.
So whether you're eyeing a dinette set at Wayfair or electronics at Walmart, Affirm can provide financing when you don't have enough cash or credit.
What You Need to Know About Affirm Personal Loans
Getting an Affirm personal loan is fast and convenient.
These loans do differ from traditional bank financing, though. So it's important to understand the ins and outs of these loans to avoid surprises. 
With an Affirm loan, you're not getting a check or a lump sum.
So there are limits to how and where you're able to use this financing.
Yes:
It is a type of installment loan and not a store line of credit. But since it's also point-of-sale financing, it's an instant approval loan you get right before a sale. 
Here's how it works: 
Put items in your cart when shopping with a partner retailer.
Choose Affirm as your payment option at checkout. 
Apply for a one-time use loan to complete your transaction. 
Virtual credit card for one-time use
Or, apply for an Affirm loan before shopping.
Once you're approved, you'll receive a one-time use virtual credit card loaded with your amount.
You can use this 16-digit virtual credit card at checkout with retailers that don't offer Affirm as a payment option. 
To reiterate:
Each loan is for one-time use, so you can't use a single Affirm loan to purchase items from multiple retail partners.
Using Affirm to finance items at two separate retailers will require applying for two separate loans.
1. What are the loan amounts?
But while Affirm is great for small purchases, it can be used for large purchases, too. 
Affirm offers loans up to $17,500.
Of course, this doesn't mean that everyone will qualify for the maximum loan amount. 
The company's underwriting model may determine that you're overextended and can't afford the payment on a loan you've requested.
If you're unable to qualify for the full amount, Affirm may require a deposit with a credit or debit card (similar to a down payment) before approving your loan.
2. What are the loan terms?
Affirm offers flexible loan terms based on the amount of the loan. 
Many loans have a term of:
3 months,
6 months, or
12 months.
Typically, some smaller loans must be repaid within three months. Larger loans may receive a term up to 12 months, and in some cases, up to 48 months. 
Keep in mind:
You're always free to pay off your full loan balance at any time—without penalty. 
Also, you don't have to pay off a prior Affirm loan before applying for a new one. There's no limit to the number of loans you can have at one time. 
Just know that if you've recently applied for a loan, Affirm may take a closer look at your credit history to determine whether you're a candidate for additional financing.
3. What are the minimum income and credit requirements?
Affirm's website doesn't mention anything about minimum credit scores, minimum income, or minimum debt-to-income ratio requirements for approval. 
However, the company does conduct a soft credit pull on applicants before issuing an approval.
They use this information to determine whether or not you're eligible for a particular loan amount. 
So while the company might not have minimum credit score requirements, it does appear to evaluate an applicant's payment history, the length of their credit history, and the amount of debt they have to assess eligibility.
4. How soon can I get borrowed funds?
Affirm offers instant-approval loans. As soon as you're approved for a one-time use loan, you can use funds to purchase items at checkout.
5. What fees are involved with an Affirm loan?
Affirm is also a unique type of loan because it doesn't charge fees.
This includes no late fees, service fees, or prepayment fees. 
It is a loan, though, so you will pay interest on the borrowed amount.
Interest rates vary, but typically range from 0% to 30%. This APR is higher than what you'd pay for most bank personal loans and credit cards. 
To illustrate, let's say you get a $1,000 loan from Affirm with an APR of 30%. If you select a six-month term, you'll have a monthly payment of $181.51. 
If you select a 12-month term, your monthly payment would be $97.45. Use Affirm's online APR calculator to estimate your monthly payment before applying.
6. What are the requirements for a loan?
The minimum age for an Affirm personal loan is 18 years old, or 19 years old in the state of Alabama.
You're also required to provide your Social Security number. 
You can use an Affirm loan in the U.S and in all U.S territories.
The only states that don't allow Affirm loans are Iowa and West Virginia.
What Feature Sets Affirm Loans Apart?
One unique feature that sets Affirm apart from the competition is that applying for a loan doesn't affect your credit score. 
Affirm only conducts a real-time soft credit check when determining eligibility, and as a result, these credit pulls will not appear on your credit report. 
This is unlike a hard credit pull, which does appear on credit reports. Each hard credit pull can reduce an applicant's credit score by two to three points. 
Soft credit checks are significant because you're able to apply for multiple Affirm loans without racking up too many credit inquiries.
But while applying for a loan doesn't hurt your credit, getting an Affirm loan might.
The company reports some loans to the credit bureau Experian, although the loan may not appear on your credit report until 30 to 60 days. 
If you make on-time payments, your good payment history with Affirm will help boost your score. But if you default on an Affirm personal loan, a bad payment history can hurt your score.
How to Get Approved for an Affirm Personal Loan?
You can get approved for a loan with Affirm in minutes.
To start, select Affirm as your method of payment at checkout.
Next, enter your mobile telephone number, your full legal name, email address, birth date, and the last four digits of your Social Security number to verify your identity. 
Submit this information to create an account and instantly receive a loan decision and approval amount.
Although the company doesn't offer information about minimum credit score requirements, having a good credit score can only help your approval odds.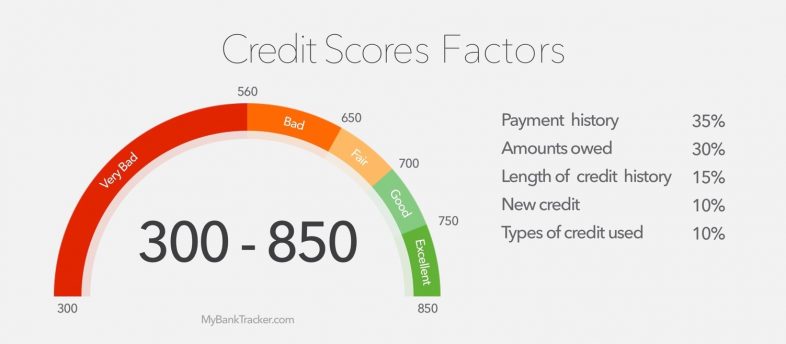 You're also more likely to get approved for a loan if you don't have any existing loans, particularly those with high balances.
Occasionally, Affirm may ask an applicant to link their bank account to their loan application. This isn't so the company can debit payments from their account.
Rather, it's used to help the company gauge the likelihood of an applicant repaying the loan.
Comparing Personal Loans From Other Lenders
It's always important to compare personal loan options before making a final decision.
No two loans are created equal.
For this reason, factors to consider when shopping for a personal loan include: 
interest rates
minimum credit score requirement
available loan terms
minimum and maximum loan amounts
loan fees
collateral requirements
Because there are costs associated with getting a personal loan, comparison shopping helps limit how much you pay for a loan in the long run. 
As you compare options, it's also important to choose a monthly payment you can afford. This alleviates payment problems and reduces the likelihood of damaging your credit report.
Final Word: Is an Affirm Personal Loan Right for You?
Affirm is a convenient way to get one-time financing for purchases.
The process is quicker than applying for a bank loan, which can take days to process and often results in a hard credit pull. 
This loan option is great when you need money right away and don't have access to a credit card or a savings account. It's also useful for giving your credit score a boost since Affirm may report your payment history to Experian. 
Plus, you're getting a loan for the exact amount you need and nothing more, which reduces the risk of over-borrowing.
However, Affirm interest rates can be on the higher side.
So if you have access to a low-rate credit card, this might be a better option financially.
Similarly, a personal bank loan might be considerably cheaper than an Affirm loan.