Best Personal Loans in South Dakota in 2023
Find out which personal loan lenders in South Dakota offer the best borrowing options, terms, and features -- compared to online lenders.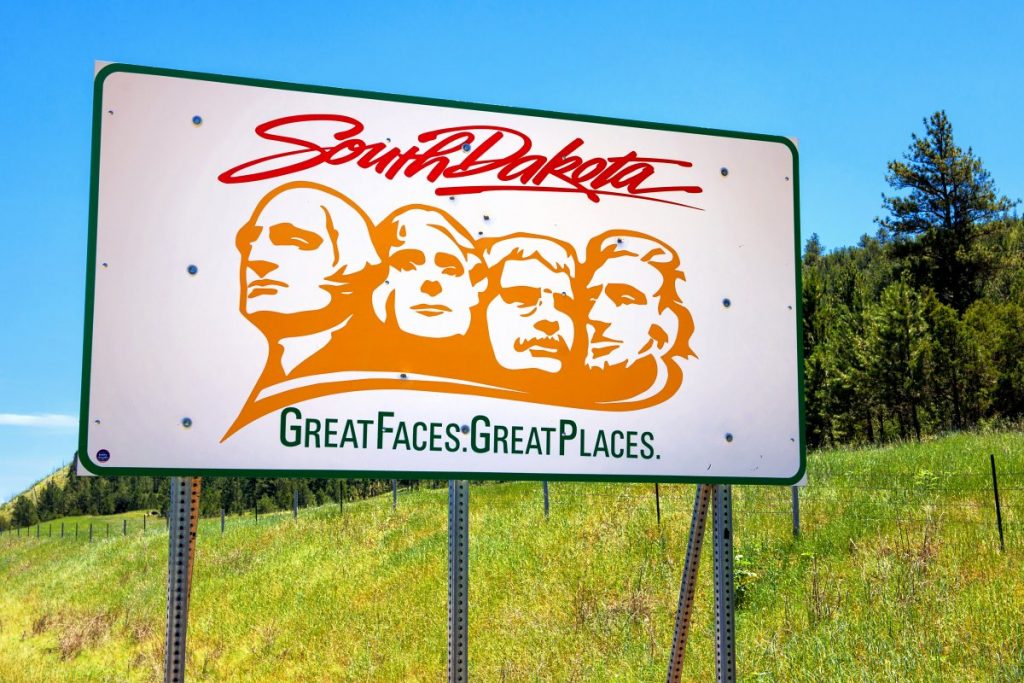 Whether you want to fund a home improvement project, cover an unexpected bill, or consolidate other debts a personal loan can be a great way to borrow a moderate amount of money.
In South Dakota, most of the largest banks in the state offer personal loans.
Since South Dakota residents have a high average credit score (according to FICO), personal loans may come at a low interest rate.
If you live in South Dakota and need to get a personal loan, here are some of the best local lenders to work with.
(Don't forget to compare with online lenders that may offer better rates and terms.)
Best Personal Loans in South Dakota
U.S. Bank
U.S. Bank is a major bank that offers flexible personal loans, especially for those who don't need to borrow much.
The minimum loan amount at U.S. Bank is $1,000, so you can borrow even to cover a small cost. The maximum is $25,000, so you might need to work with a different lender if you have a large expense to cover.
If you have a U.S. Bank checking account, you can also apply for a Simple Loan, which has a $100 minimum and $1,000 maximum, which makes it an alternative to small, short-term loans like credit cards or payday loans.
Wells Fargo
Wells Fargo is a national bank chain, but it offers good personal loans that are worth considering.
You can apply for a loan online, over the phone, or in a branch.
Loans can range from $3,000 to $100,000 with terms of 12 to 60 months.
If you already bank with Wells Fargo, you should consider using the bank for your personal loans too.
You can get a relationship discount if you sign up for automatic payments and receive your money as quickly as one day after you apply.
First Premier Bank
First Premier Bank is a local bank headquartered in South Dakota.
The bank offers a huge variety of loan products, including personal lines of credit and personal loans.
If you have poor credit, one perk of First Premier Bank is that it offers secured personal loans. With a secured loan, you offer some collateral, such as the balance of a CD, to secure your loan, which can make it easier to qualify.
This can help you get a loan you might not otherwise be able to get and gives you the chance to build your credit.
Online Lenders Are Good Alternatives
When you need to borrow money, it might seem like the easiest thing to do is visit a branch of a local bank and submit an application.
You probably see a few different lenders on your drive to work or while you're walking around town. 
However, there are alternatives that you might be ignoring that could save you a lot of money.
There are many online banks and specialized personal lenders that make it easy to apply for a loan over the internet.
The best part:
These online lenders have fewer overhead costs, which means they tend to offer lower rates than their brick and mortar competition.
Another benefit of online lenders is that some use unusual criteria when making a lending decision.
Most traditional lenders look primarily at your income and credit report when making a lending decision.
Some online lenders consider other things like your education and employment history, which can help you qualify with less than perfect credit.
Biggest Lenders in South Dakota
Here are the biggest lenders in South Dakota that offer personal loans:
Wells Fargo
Citibank
Great Western Bank
Dacotah Bank
First PREMIER Bank
First Dakota National Bank
First Bank & Trust
US Bank
The First National Bank in Sioux Falls
BankWest
This list contains a mixture of larger, national banks and more local ones.
Key Factors When Comparing Loans
When you're thinking about applying for a personal loan, you need to make sure that you compare your options and choose the best loan for your needs.
The first thing that you have to do is put together a list of lenders that you're considering.
Keep in mind:
Every lender has a different focus and specialty.
Some lenders focus on borrowers with less than perfect credit. Others only lend small amounts. Some will let you borrow $30,000, $40,000, or even more in a single loan.
Try to choose lenders that offer loans that meet your financial needs and who focus on customers with similar financial profiles to yours.
Once you've settled on a list of lenders who are likely to approve your application, consider these factors.
Fees
Many lenders charge fees related to their personal loans. 
The most common fee is the origination fee, which is usually a percentage of your loan amount added to the initial balance of your loan. For example, if you get a $10,000 loan with a 3% origination fee, your starting loan balance will be $10,300.
This fee simply makes your loan more expensive, so look for the lender with the lowest fee, or preferably no fee at all.
Borrowing terms
The term of a loan is how long it will take for you to repay the balance if you follow the minimum payment schedule.
Most lenders let you choose the term of your loan from a few options.
Loans with short terms have higher monthly payments but will cost less overall because they leave less time for interest to accrue.
Loans with longer terms have lower monthly payments, which makes it easier to fit in your budget. They also tend to cost more overall.
Try to strike a balance between an affordable monthly payment and a low overall loan cost and work with a lender that offers a few different term options.
Lending limits
Each lender has different minimum and maximum loan amounts that it's willing to offer. Make sure any lender you consider will let you borrow the right amount of money.
Borrowing less than you need doesn't make much sense.
At the same time, borrowing more than necessary to meet a lender's minimum loan requirement is a bad idea.
It leaves you with unnecessary debt, which means paying more interest than you need to.
Fund disbursement speed
Sometimes you need money, and you need it quickly.
Different lenders take different amounts of time to give borrowers their money after they apply for a loan.
Some lenders can approve and fund a loan overnight while others take weeks.
If you need cash quickly, make sure you focus on lenders with quick turnaround times.
Relationship discounts
If your bank offers personal loans, take the time to ask if it offers any kind of relationship discount or bonus.
Some banks give current customers a discount, which can make their loans more competitive.
What Do You Need to Apply?
When you apply for a personal loan, you have to provide some identifying information that the lender can use to check your credit and make a lending decision.
Expect to provide some or all of the following information:
Name
Address
Date of birth
Proof of identity, such as a driver's license
Social Security number
Annual income
Proof of income, such as bank statements or paystubs.
Verification of employment
Make sure to provide as much information as possible when applying.
If you leave the lender with questions, it can slow down the application process or make the lender deny your application.
Improve Your Chances of Being Approved
When you apply for any kind of loan, you should take steps to improve your chances of qualifying for that loan.
One of the most important factors in your application's chances is your credit score.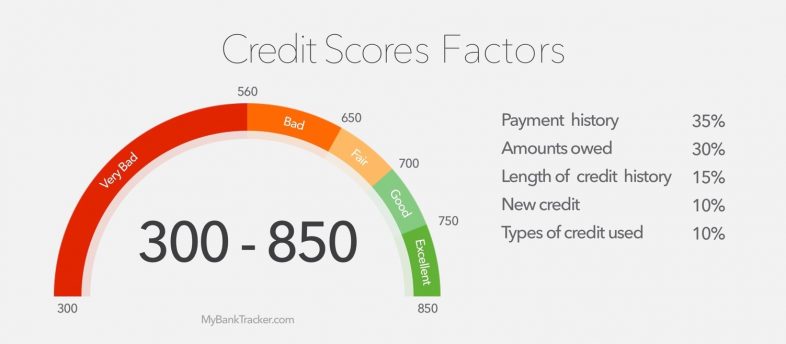 The best way to improve your credit is to build a long history of making timely payments on your debt.
In the short-term, try to pay down existing debts and avoid carrying a credit card balance to give your score a small boost.
Your debt-to-income ratio also affects your chances but doesn't impact your credit score.
You can reduce this ratio, improving your chances, by paying down your debts or by boosting your income.
If you decide to decrease the ratio by increasing your income, make sure that your pay is documented. 
Best Uses for a Personal Loan
You can use personal loans for a number of reasons, but these are some of the best reasons to get one.
Debt consolidation
If you have existing debt, a personal loan is a good way to consolidate your debts into a single monthly bill.
Get a loan and use the funds to pay off your existing debts.
If you have expensive credit card debt, this can often help you reduce the interest rate of your loans, saving you money.
Emergency or medical expenses
If you have a financial or medical emergency and can't pay the bill, getting a personal loan may be a good idea.
It gives you a way to pay the bill and repay the bank over time.
Given that the alternative is letting the bill go to collections, incurring fees, and damaging your credit, borrowing money can be worth it in this scenario.
Home renovations
If you have a home improvement project you want to start, a personal loan can get you the funds that you need.
Personal loans tend to be easier to apply for than other types of loans, like home equity loans or lines of credit.
As a bonus, you don't have to put your home at risk with a personal loan.