Best Banks for Personal Loans in Tennessee for 2023
Find out which local Tennessee lenders offer the best personal loans in terms of interest rates, borrowing amounts, repayment periods, and fees.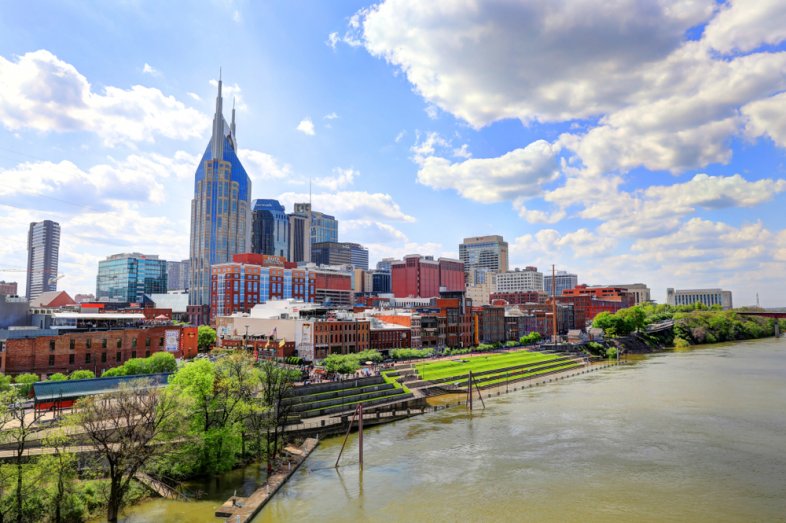 A personal loan is a versatile borrowing option for consumers who need a lump sum of cash.
You can use a personal loan for purposes such as funding a home improvement project, cover an unexpected bill, or consolidate your other debts.
In Tennessee, there are plenty of lenders that provide personal loans to local residents.
We've reviewed the personal loans from the top 20 personal loan lenders in Tennessee to identify the best options for you. As always, compare them to online personal loans as well.
Best Personal Loans from Tennessee Lenders
SunTrust (Lightstream)
LightStream is the lending division of SunTrust Bank, offering loans ranging from $5,000 to $100,000.
When applying, you can choose from terms ranging from 24 months to 144 months. Terms greater than 84 months require a minimum loan of $25,000.
Even better:
These personal loans offer some of the lowest interest rates available.
Fifth Third Bank
Fifth Third Bank offers personal loans ranging from $2,000 to $25,000, but you need to have a Fifth Third checking or savings account to apply.
You can choose from terms of 12 to 60 months, which gives you plenty of flexibility to choose the size of your monthly payment.
You can also customize your first payment's due date, giving yourself up to 45 days to make your first payment.
Wells Fargo
Wells Fargo offers personal loans in amounts ranging from $3,000 to $100,000, but you can borrow as much as $250,000 if you're willing to get a secured loan.
Loans under $5,000 have terms of 12 to 36 months. If you borrow more than $5,000, you can extend the term to as long as 60 months.
Can Online Lenders Be a Good Alternative?
Before you decide to work with a lender in your area, you should take the time to go over all of your options.
There are many online lenders that offer better deals or other perks that you can't find at a traditional lender.
For example, many online lenders charge lower interest rates and fewer fees than their brick and mortar competitors.
Other online lenders use non-traditional methods -- such as job history or educational background -- to decide whether to offer you a loan.
Things to Compare
Before applying for any type of loan, you should shop around to look for the best deal. You can save a lot of money on interest and fees if you put in the effort.
The first thing to do when shopping around is to come up with a list of lenders that are likely to approve your application for a loan.
Remember:
Different lenders like different criteria for the potential borrowers that will be approved for personal loans.
Some will only lend to people with excellent credit. Others prefer to offer loans to people whose credit is just okay.
Come up with a list of lenders that advertise and offer loans to people with a similar financial profile to yours.
Once you've come up with a list of lenders, take a look at each of their loans and compare the following factors.
Fees
When you borrow money, you're going to have to pay for that privilege somehow.
Almost every loan charges interest, but many loans also charge fees.
Common Personal Loan Fees
| Type of fee | Typical cost |
| --- | --- |
| Application fee | $25 to $50 |
| Origination fee | 1% to 6% of the loan amount |
| Prepayment penalty | 2% to 5% of the loan amount |
| Late payment fee | $25 to $50 or 3% to 5% of monthly payment |
| Returned check fee | $20 to $50 |
| Payment protection insurance | 1% of the loan amount |
For a personal loan, the fee you're most likely to see is the origination fee.
Origination fees are usually a percentage of the amount that you borrow and are tacked on to the balance of your loan when you get the first bill.
Like other loans, personal loans also charge missed or late payment fees and other typical loan fees.
Repayment periods
Every month, you'll get a bill from your lender listing the minimum payment due, as well as the payment due date.
A loan's term is the number of months it will take to pay the loan off, assuming you follow the minimum payment schedule.
For most personal loans, you can choose from terms ranging from 12 to 60 months, though there are some exceptions.
Short terms result in higher monthly payments, but a lower overall cost of the loan.
A long term will give you lower monthly payments but costs more in the long run.
It's important to strike a balance between monthly affordability and total loan costs.
Borrowing amounts and limits
Depending on the lender that you're working with, you'll be able to borrow different amounts of money.
Some lenders won't bother lending anything less than $5,000 and will let you borrow as much as $100,000.
Others are happy to offer smaller loans or will limit you to borrowing a small amount.
When you're applying for a personal loan, try to borrow just enough to meet your financial need.
You don't want to borrow too much and pay extra interest for no reason and there's no point in getting a loan if the amount you borrow isn't enough to meet your needs.
Fund disbursement time
If you need money quickly, pay attention to how long it will take a lender to disburse the money after you're approved for a loan.
Some lenders can get the money to you in just a day or two.
Others will take weeks.
Rate discounts
If your bank offers personal loans, you should take a few minutes to look into them.
Many banks offer perks to account holders who apply for loans, such as interest rate reductions. This can make personal loans from your bank a great deal.
What Do You Need to Apply for a Personal Loan?
When you're applying for any kind of loan, you have to provide some personal information that the bank can use to make a decision.
Expect to provide some or all of the following information:
Name
Address
Date of birth
Proof of identity, such as a driver's license
Social Security number
Annual income

Proof of income, such as bank statements or paystubs.

Verification of employment
As you fill out your application, make sure you take your time and provide all of the information requested. The fewer questions your lender has, the better your chances of getting a loan.
How to Improve Your Chances of Being Approved
When you're applying for a loan, you should make sure you're giving yourself the best chance of getting the loan.
There are a few things you can do to boost your chances of approval.
Your credit score is one of the most important factors in determining your ability to qualify for a loan.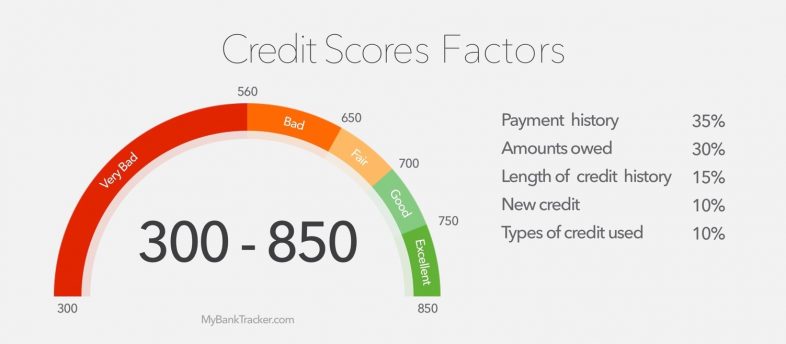 It can take years of timely payments to build a strong credit score, but there are a few ways to give your score a short-term boost.
Show less credit usage
The easiest is to reduce your credit utilization ratio.
This is your total debt divided by the sum of all your credit cards' and loans' credit limits.
The lower this ratio, the better.
Stop using your cards for a month or two and pay down your balances to reduce this ratio and boost your score.
Show less debt burden
Your debt-to-income ratio isn't part of your credit score but does impact your ability to get loans.
To reduce your debt-to-income ratio pay down your existing debts.
The other option is increasing your income. This can be difficult to do. If you decide to go this route, make sure that any additional income you receive is documented.
Best Uses for Personal Loans
Personal loans are popular because they can be used for almost anything. Here are some of the best ways to use a personal loan.
Consolidate debt
If you have multiple debts, such as credit card debts, you can use a personal loan to consolidate those debts into one monthly payment.
This makes them easier to manage and can reduce the amount of interest that you pay.
Pay unexpected expenses
You can use a personal loan to cover your medical bills and avoid credit card debt.
It also helps you avoid letting your bills go to collection, which hurts your credit.
Home improvement projects
If you have a home improvement project that you want to start, a personal loan can you give you the cash you need to get it off the ground.
As a bonus, you don't have to put your home on the line like you would with a HELOC or home equity loan.