FreedomPlus Personal Loans 2023 Review: Should You Apply?
With this FreedomPlus personal loans review, learn about the fees, interests, and features before comparing to other personal loan lenders.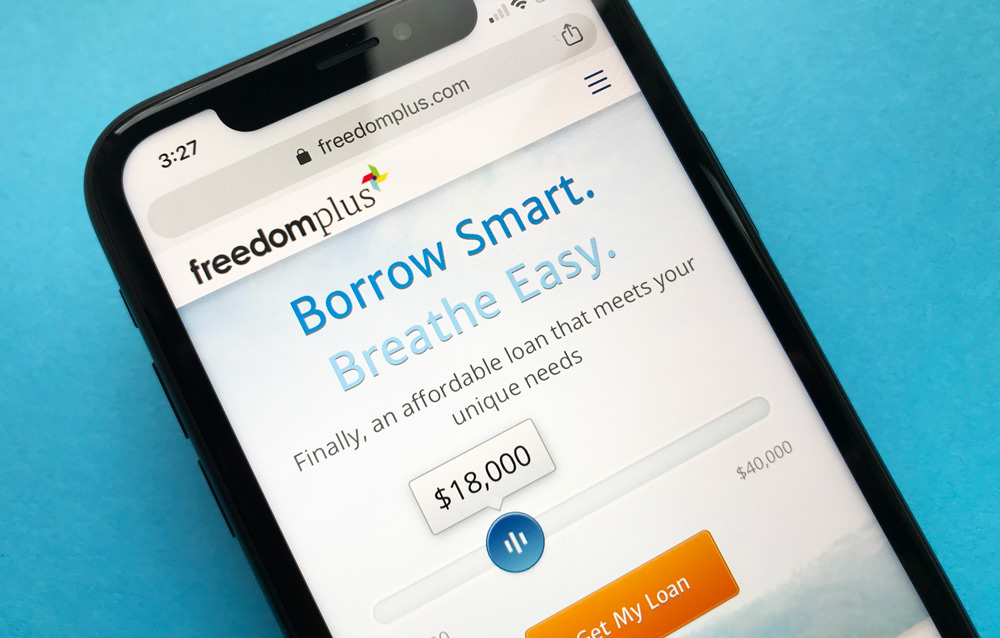 FreedomPlus Personal Loans
Personal loans can also come in handy for funding financial goals.
For example, you could use a personal loan to consolidate debt or complete a home improvement project.
Your bank or credit union may be an obvious choice for a personal loan.
But don't count out an online lender.
FreedomPlus offers personal loans ranging from $7,500 to $40,000, to help you meet a wide range of needs.
Qualified borrowers can land a competitive rate, with a super-quick funding speed.
To learn if a FreedomPlus personal loan is right for you, first consult this review of the fees, interest rates, and other features.
What to Expect
As an online lender, FreedomPlus can offer some advantages that you may not always get when applying for a personal loan through a bank or credit union.
On the other hand, there are some potential downsides to consider.
FreedomPlus Personal Loans Pros & Cons
At the low end, you can borrow $7,500 through FreedomPlus. At the high end, loans max out at $40,000.
That's higher compared to some online and brick-and-mortar lenders.
You can use a FreedomPlus personal loan to fund a big goal, such as large-scale kitchen renovation or even buying a new car.
It doesn't take long to apply for or be approved for loan funding either. The loan application takes a few minutes to complete. Approval can be granted the same day.
Once you're approved, you can funded in as little as 48 hours.
Minimum Qualifying Requirements
Like most lenders, FreedomPlus considers your financial background to approve you for a loan. That includes taking a look at your credit score and income.
At a minimum, you'll need a 640 credit score to get approved with FreedomPlus. The average borrower credit score is around 720.
You can, however, apply for a loan with a co-signer. If your co-signer has a strong credit score, that could make it easier for you to get approved.
On the income side, FreedomPlus looks for borrowers who make at least $30,000 per year. And they also look at your debt-to-income ratio.
That's the amount of your income you spend on debt repayment each month. To qualify for a loan, your DTI ratio has to be 40 percent or less.
Loan Rates and Terms
FreedomPlus loans come with repayment terms ranging from 2 to 5 years.
That gives you some flexibility in repaying the loan, especially if you're borrowing a larger amount.
A longer repayment term can mean a smaller monthly payment, which might be better for your budget.
But, the longer you take to pay off your loan, the more you could pay in interest.
Speaking of interest:
FreedomPlus offers very competitive personal loan rates for borrowers with excellent credit.
An excellent credit score is anything in the 750 to 850 range on the FICO credit score scale.
To qualify for the lowest APR, you need excellent credit and you also have to borrow at least $14,000 with a 24-month term and meet two of these three criteria:
You have to add a co-borrower with sufficient income
You must use at least 50 percent of the loan proceeds to pay off existing debt
Show proof of having at least $40,000 in retirement savings
If your score is between 640 and 750 or if your score is above 750 but you don't meet two of those three requirements, you probably won't lock in the best APR.
But, that doesn't mean you can't still get a good rate.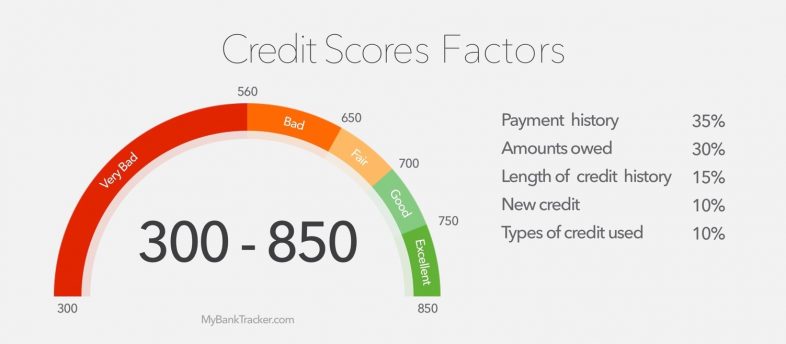 The rates do, however, max out in the double-digit range. And it can be higher compared to the maximum APR offered by some credit cards.
That's not so great news if your credit score is closer to 640. Getting a larger loan with a longer repayment term could end up being expensive if you have a higher rate.
Fees
FreedomPlus promises no hidden fees for their loans.
That doesn't mean, however, that they're fee-free.
While there's no prepayment penalty or application fee, there is an origination fee for these loans.
An origination fee is a fee the lender charges for processing and underwriting your loan.
The origination fee for FreedomPlus loans ranges from 0 to 5 percent.
So for a $20,000 loan, you may pay up to $1,000. On a $40,000 loan, that doubles to $2,000.
Calculating the fee matters because origination fees usually come right out of your loan proceeds.
So if you needed $20,000 to replace your roof, you could only up with $19,000 once the fee comes out.
You'd have to borrow a slightly larger amount than what you need to make up for the fee.
There's also a late payment fee of either $15 or 5 percent of the amount due, whichever is greater. And FreedomPlus charges a $15 fee for returned payments.
Not Available in All States
One thing you need to know about FreedomPlus is that loans aren't available in every state.
Currently, you can't get a loan if you live in:
Colorado
Connecticut
Hawaii
Kansas
Maine
New Hampshire
New York
North Dakota
Oregon
Rhode Island
Vermont
Wisconsin
West Virginia
Wyoming
One other thing to note: the maximum loan amount varies from state to state.
You may not be able to borrow the full amount you need, based on where you live.
Rate Discounts
We've already mentioned what you'll need to qualify for the lowest APR.
Those same criteria can help you get a discount on your APR when you don't have excellent credit.
For example, adding a co-signer to your loan could reduce your rate by up 5 percentage points. Meeting the $40,000 threshold for retirement assets could shave two to four points off your APR.
You can also get a rate discount for debt consolidation.
But, you have to allow FreedomPlus to pay your debts off directly to your creditors. That means the loan proceeds won't come to you, so you'll need to be clear on exactly how much you need to borrow.
If you qualify for one or more of these discounts, that could substantially reduce the rate on your loan and save you money.
What You Need to Apply
The first step in the approval process is getting a loan quote.
To do that, you'll need to tell FreedomPlus how much you want to borrow and what you plan to use the money for.
You'll also need to estimate your credit score and tell FreedomPlus which state you live in.
Assuming loans are available in your state, you can move on to filling out the rest of the information FreedomPlus asks for, including:
Your name
Date of birth
Social Security number
Income and employment information
Address
The initial rate quote is a soft credit pull, so it doesn't ding your credit score.
If you decide to more forward with the full loan application, FreedomPlus will do a hard check of your credit.
The best way to get approved is to meet the minimum income and credit score criteria. As mentioned earlier, you can improve your chances by bringing a co-signer onboard.
There is a downside to having a co-signer, however.
When they put their name on the loan, they become equally responsible for it. If you default on the loan for any reason, even if it's beyond your control, both your credit score and theirs could suffer.
Compared to Other Personal Loans
Personal loans aren't all alike and it's important to consider different options. Some of the most obvious things to compare include:
How much you can borrow
The APR range
Minimum credit and income requirements
How long you'll have to repay the loan
Origination and other fees the lender charges
How quickly you can get a loan funded
Also, consider what you'll use the loan for. If you want to consolidate credit cards so you can pay off debt faster, for example, it wouldn't make sense to choose a loan with a higher APR.
Is FreedomPlus a Good Personal Loan Choice?
FreedomPlus could be a borrowing option if you have at least a 640 credit score and meet the income minimum.
You can get the money you need quickly so you can cover emergency expenses or pursue your goals.
Just watch out for the origination fee and the APR, as these can increase the cost of a loan.