Navy Federal Credit Union Personal Loans 2023 Review
Our review of Navy Federal Credit Union's personal loans looks at interest rates, fees, borrowing limits, repayment terms, and what you need to apply.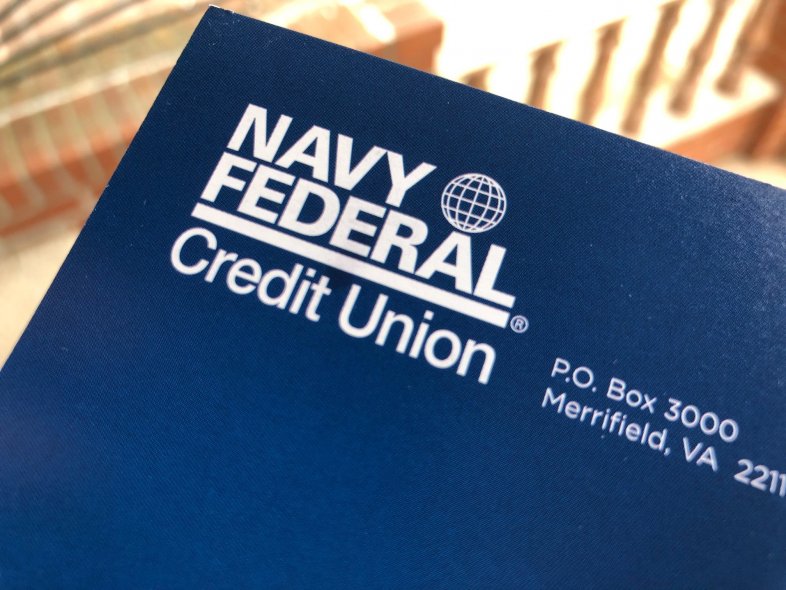 Personal loans are handy for those times when you need a large influx of cash in a short period of time.
The best uses for them are:
debt consolidation
home improvement project
unexpected medical expenses
Navy Federal Credit Union is a Virginia-based credit union that operates nationwide. The credit union aims to offer financial services to members of the armed forces, the Department of Defense, and their families.
Members of the credit union may consider personal loans from NFCU, which do not offer the lowest interest rates around, but the borrowing terms available are quite extensive.
If you're in the market for a personal loan, this review of Navy Federal Credit Union's personal loans will go into the details to help you decide if you should apply.
Loan Size and Terms Available
When you're looking for a personal loan, you probably have a specific reason to be wanting a loan.
Look:
Whether you have a bill to pay or a project that you need to fund, you should have a rough idea of the amount of money that you'll need to borrow.
Once you know how much you need to borrow, your first step should be to look for lenders who are willing to make loans of that size.
There's no reason to work with a lender who won't be willing to lend you as much as you need. Similarly, you don't want to deal with a lender who will force you to borrow more than you need, as that will cause you to pay additional interest for no reason.
Navy Federal Credit Union Personal Loans Pros & Cons
Navy Federal Credit Union will let you borrow exactly the amount that you need.
You can borrow as much as $50,000 from the credit union, making it a good choice for most people. If you need to borrow more than $50,000, you'll have to look for a different lender.
Once you've found a few suitable lenders, your next step is to decide how long you will need to pay the loan back. This is known as the term of the loan.
The best part:
Navy Federal Credit Union offers a huge variety of loan terms, allowing you to take as long as 15 years to pay back your loan. As your term increases, the minimum that you must borrow also increases.
Up to $50,000 for terms up to 60 months
At least $25,000 for terms of 61 months to 84 months
At least $30,000 for terms of 84 to 180 months
Long-term loans have one big advantage: a lower monthly payment. This can make them affordable, but it comes at a cost. Long-term loans tend to have higher interest rates and leave more time for interest to accrue. This makes them more expensive in the long-term.
By contrast, short-term loans are cheaper overall but will cost more on a month-to-month basis. You'll save money in the long-run but have less flexibility in your monthly budget.
Application Requirements
Navy Federal Credit Union is a credit union, which means that you must be a member before you can apply for a personal loan.
Navy Federal Credit Union was founded to help serve members of the armed forces and the Department of Defense, and its membership requirements reflect that goal.
Membership is available to:
Active Duty members, reservists, veterans, retirees, and annuitants of the Army, Marine Corps, Navy, Air Force and Coast Guard
Army and Air National Guard personnel
Delayed Entry Program personnel
Department of Defense (DoD) civilians
U.S. government employees assigned to DoD installations
Contractors assigned to DoD installations
Family members of one of the above
If you do not meet any of the above requirements, you cannot join the credit union, making you ineligible to apply for a personal loan.
Fees and How Long It Takes to Get the Money
When you compare different lenders, you might find that each has its own specialty. Some lenders are good at offering very large loans. Others can get the money to you the same day. Others aim to keep costs very low.
Navy Federal Credit Union doesn't have one particular specialty. Instead, the credit union does a lot of things very well.
There are no application fees or origination fees to pay when you apply for the loan, and there is no early repayment fee if you pay the loan back early.
On top of that, Navy Federal Credit Union gets your money to you quickly, disbursing funds within "a few days" of your application's approval.
If you have a Navy Federal Credit Union checking account, the money from your loan can be ready to spend very quickly.
Other ongoing fees include:
Late payment fee: $29
Returned payment fee: $29
Secured Loans Also Available
Another benefit of borrowing from Navy Federal Credit Union is that you can also apply for a secured loan.
Secured personal loans from Navy Federal Credit Union require that you use some of the money in your savings account as collateral for the loan.
This can make secured loans much easier to qualify for than unsecured loans, as it reduces the risk that the credit union is taking on.
The secured loan also has the benefit of coming at a much lower interest rate, which can save you a lot of money for long-term loans.
You can use money in your savings account to secure loans for yourself, your family, and your friends, giving you a way to help out the people who are close to you.
How to Get Approved for a Personal Loan
Once you've decided to apply for a personal loan, you should do whatever you need to do to improve the chances of your loan application getting approved.
When you apply for the loan, the lender will ask you to provide some information so it can make a decision on your application.
The information that you're asked for will often include:
Name
Address
Date of birth
Proof of identity, such as a driver's license
Social Security number
Annual income
Proof of income, such as bank statements or pay stubs
Verification of employment
Getting all of this information together might seem daunting, but it's important to take the process seriously.
Spending the time to make sure you submit everything with your initial application is important. If you provide insufficient or inaccurate information, it can impact your approval chances.
In the best case, it will slow down the loan process as the lender asks for additional information. In the worst case, your application will be rejected.
Improving Your Chances of Getting Approved for a Personal Loan
Before you submit your application for a personal loan, take these steps to improve your chances of getting approved.
Increase your credit score
Your credit score is one of the most important factors in whether your loan application is approved.
Your FICO credit score (used by most U.S. lenders) is a number between 300 and 850. It indicates your trustworthiness as a borrower.
The higher your score, the more likely you are to pay your bills each month. Lower scores indicate higher odds of missing payments.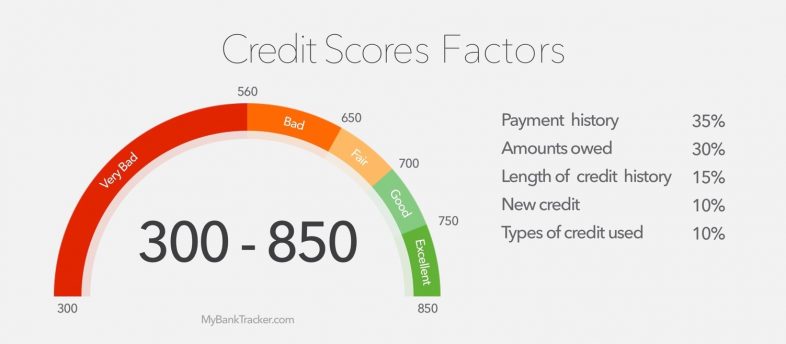 A credit score of 700 or higher is considered good, while scores above 750 are considered excellent. You want to stay above 700 to maximize your chances of approval.
Your credit score is calculated from five factors:
Payment history
Amount owed
Length of credit history
Credit mix
New applications
Of these, the most important is your payment history. Lenders want to see consistent payments. Even one missed payment can wipe out months of timely payments, so make sure you always pay your bills on time.
The second biggest factor is the amount that you owe.
The less you owe, the better it is for your credit score.
Similarly, the less of your credit card limit that you use, the better your score will be. Don't borrow money you don't need to and don't carry a balance on your cards, and your score will improve.
Reduce your debt-to-income ratio
Your debt-to-income ratio also plays a role in your application's chances of approval. This ratio measures the percentage of your monthly income that goes toward paying your bills.
For example, if you make $4,000 each month and spend $2,000 on monthly bill payments, your debt-to-income ratio is 50%.
The best way to reduce this ratio is to pay off one of your debts. This will also give your credit score a boost.
If you go the other route and try to increase your income, make sure that the income is documented. A side job that pays under the table won't be considered by lenders.
How Does It Compare?
Navy Federal Credit Union is just one of many personal lenders on the market.
When you shop for a personal loan, take the time to look for the best deal. Start by finding multiple lenders that might fit your needs.
Once you've done that, compare interest rates. The lowest rate results in the cheapest loan, so opt for the lender with the lowest rate unless fees increase the cost of the loan too much.
Watch out for origination, early repayment, and application fees.
The Final Verdict
For people who are eligible, Navy Federal Credit Union's personal loans are great for borrowers who want longer terms.
This is especially true for those who can only sustain lower monthly payments -- just watch out for the total amount of interest paid.
For the lowest personal loan APRs, Navy Federal Credit Union doesn't fit the bill because other lenders offer much lower interest rates (assuming you are a qualified borrower with excellent credit and strong income).