Peerform Personal Loans 2023 Review - Should You Apply?
Learn all the details of the personal loans offered by Peerform, a peer-to-peer lending platform. Find out what interest rates are offered to borrowers based on credit score. Take note of the fees that could increase the cost of using Peerform personal loans. Compare the features to similar options offered by other lenders.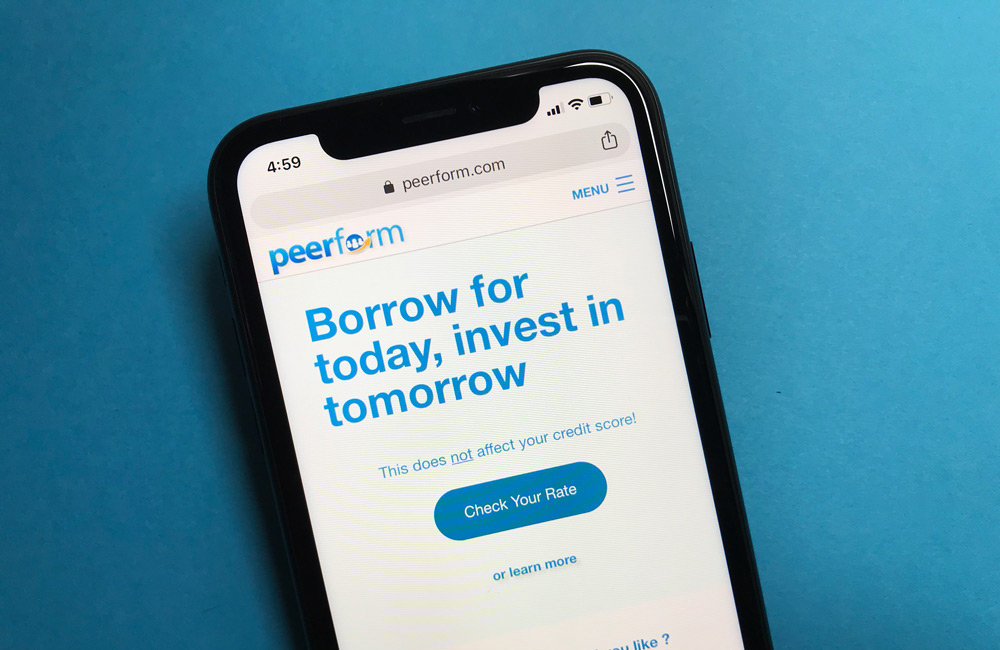 PeerForm Personal Loans
Need a personal loan? Where you decide to borrow from is an important decision.
Your choice of lender ultimately determines how much you can borrow, how much you'll pay in fees and the interest rate you qualify for.
Instead of going to a bank, you can look online for personal loans to save time.
Peerform is one lender you might consider.
What makes Peerform different from other personal loan options is that it's a peer-to-peer lending platform. That means you're not borrowing from a bank.
Instead, loans are funded by investors who pool their money together. You get a loan while the investors earn a return on their investment through the interest you pay.
Peerform's job is to connect borrowers with lenders through an online marketplace.
Specifically, Peerform caters to borrowers who have lower credit scores and may not qualify for a loan somewhere else.
If that sounds like something that might fit your situation, learn more about getting a personal loan with Peerform.
Peerform Personal Loans Pros & Cons
Peerform Personal Loan Highlights
Peerform personal loans can be used in several ways. You can get a loan through Peerform to:
Consolidate credit cards or other loans
Pay for your dream wedding
Cover the costs of a major move
Buy a car
Cover short-term financial emergencies
Loan amounts range from $4,000 to $25,000.
That's pretty generous, although there are some online lenders that offer higher personal loan limits.
It's possible to get a debt consolidation loan of up to $35,000, but these loans are offered to selected borrowers by invitation only.
Peerform offers 3- and 5--year repayment terms, so you can choose the option that best fits your budget.
Minimum Income and Credit Score Requirement
Most lenders have a minimum income and credit score they look for from borrowers.
At Peerform, there's no minimum income you need to qualify for a loan.
But, Peerform requires a debt-to-income ratio of 40% or less.
This ratio represents the amount of your income that goes to debt repayment each month.
You also have to meet the credit score cutoff.
Fortunately, the minimum credit score that's required is 600.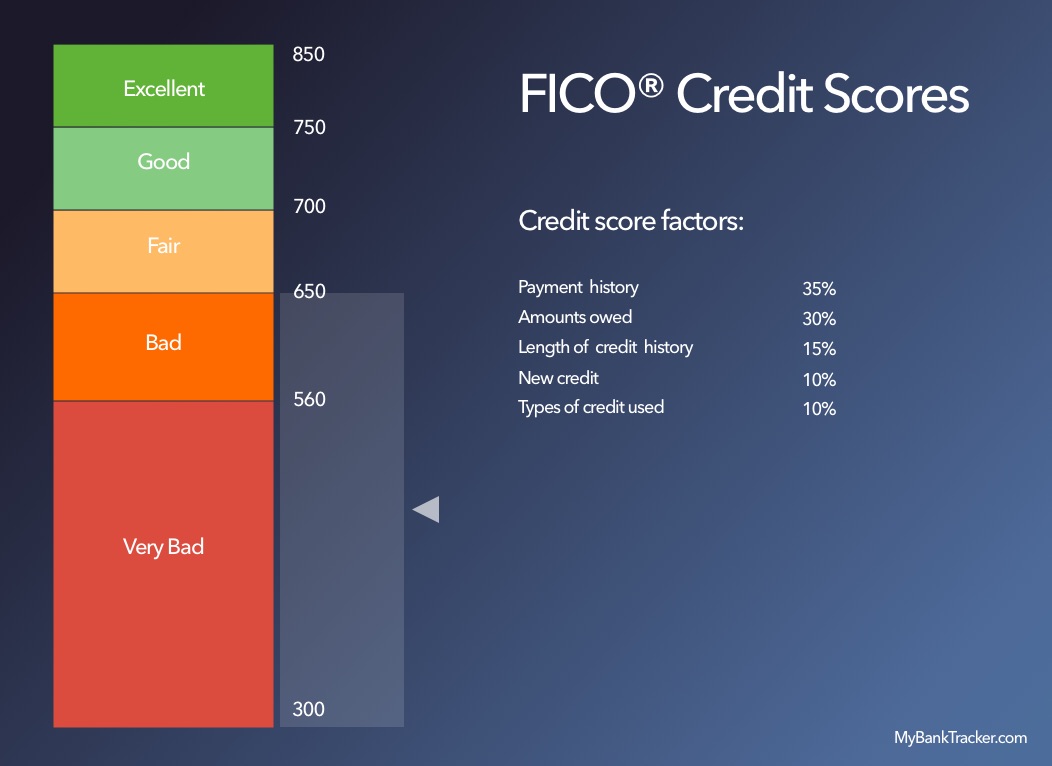 That's good news if you're new to using credit or you're rebuilding credit and you don't have a great score yet.
Other online lenders typically set the bar higher, with a minimum score requirement of 650 or better.
But, there is a trade-off here.
Peerform is geared towards borrowers with poor credit scores. Generally, a lower credit score could mean a higher interest rate when you borrow.
Peerform offers a fixed interest rate on its loans, and there's a pretty broad range.
Your rate is based on your Peerform Grade, which can range from AAA to DDD. This grade is determined using your credit history. AAA borrowers get the best rates, while DDD borrowers pay higher rates on loans.
Loan Funding Speed
If you're not familiar with peer-to-peer loans, here's how they work. You list a loan request on the marketplace. Investors review your loan request and decide how much of your loan they want to fund.
That's different from a bank or an online lender, where the money is all coming from one place. As a result, loan funding can be a little slower when you use a P2P lender. At Peerform, it can take up to two weeks for loans to fund, so that's something to consider if you need the money faster.
Fees Involved
Peerform does charge several fees to personal loan borrowers.
Three of them -- late fees, check processing fees, and returned payment fees -- are charged by many lenders as well.
Peerform Personal Loan Fees
| Fee | Cost |
| --- | --- |
| Application fee | None |
| Origination fee | 1% to 5% of the loan amount |
| Prepayment penalty | None |
| Check processing fee | $15 |
| Late payment fee (15 days late or more) | 5% of the amount unpaid or $15, whichever is greater |
| Returned check fee | $15 |
The biggest fee you have to watch out for is the origination fee. It is a fee that the lender charges for processing a loan.
The origination fee at Peerform ranges from 1% to 5%, based on your Peerform credit grade. The worse your grade, the higher the origination fee.
This fee is paid when the loan is issued and it's subtracted automatically from the loan proceeds. So if you're a DDD borrower taking out a $25,000 loan, $1,250 of that would go to Peerform right off the top.
Unfortunately, there's no way to avoid the origination fee. If you're considering a Peerform loan, do the math to determine how much of your loan amount you'll hand over up front to cover the fee.
On the upside, there's no application fee and no prepayment penalty.
That's good if you think you may be able to pay your loan off ahead of schedule.
If Your Loan Isn't Fully Funded
Loan funding isn't guaranteed with Peerform.
Your loan listing remains active for two weeks on the site.
At the end of the two weeks, you'll have the option to accept or decline a partially funded loan from Cross River Bank if less than 60% of your initial request is funded.
If investors fund at least 60% of your loan, you'll continue through the approval process with Peerform.
If your loan listing receives less than $4,000 in funding total, your application ends automatically. The good news is your credit score wouldn't be affected at that point.
Rate Discounts Not Available
Some lenders offer rate discounts when you set up automatic payments to your loan.
Peerform encourages automatic payments but you don't get a break on your rate.
The primary incentive for these loans is that they're available to bad credit borrowers.
Info Needed to Apply
To apply for a Peerform loan, you'll need to register for a Peerform account with your name, address and birth date.
You'll also need to include information about the loan amount you want to borrow and your income.
Peerform reviews your financial profile and borrowing needs, then gives you a list of loan options to choose from.
You pick the loan that you think will work best and your loan request is listed on the platform.
While you wait for your loan to be funded, you'll have to upload a valid government-issued ID to verify your identity.
You'll also need to upload your most recent pay stubs, tax returns or bank statements to verify your income.
Can You Apply With a Cosigner?
Some lenders allow you to fill out a joint application for personal loans.
Having a cosigner can strengthen your chances of being approved if they have a strong credit score.
Unfortunately, Peerform doesn't allow cosigners. That means your application will have to stand on its own merits.
See the list of lenders that accept cosigners.
Tips for Increasing Your Approval Odds
If you want to get a loan through Peerform, here's what you need to focus on:
Your credit score. You don't need perfect credit to qualify for a Peerform loan but that doesn't mean you shouldn't work on improving your score. The better your score, the better your Peerform Grade and (hopefully) the lower your interest rate will be.
Your debt to income ratio. Look at how much of your income goes to paying credit cards or other debts each month. If that number is more than 40% of what you make, work on trimming that down.
Your desired loan terms. Although it doesn't directly affect your approval, it helps to be as specific as possible about what kind of loan you need. Think about what you plan to use the loan for and how much you really need to borrow as you're creating your loan listing.
The Alternatives
Peerform isn't the only personal loan lender around, and there are other P2P lenders that offer personal loans with different terms. What works for one borrower may not work for you, so it's important to shop around.
As you're researching other loan options, pay attention to:
The minimum credit score the lender requires
The income requirements to get a loan, if any
How much you can borrow with the lender
How long you have to repay a loan
What you can use a personal loan for (some lenders restrict what you can do with personal loan proceeds)
Any fees the lender charges, specifically origination fees and prepayment penalties
Whether the lender offers any special perks, like the option to skip a payment or interest rate discounts
How long it takes for the loan to be approved and funded
Bottom Line: Is Peerform a Good Choice for Personal Loans?
Peerform personal loans are worth a look if you've got poor credit and you've had no luck getting a loan elsewhere.
Just remember that you may end up paying a higher interest rate on what you borrow because of a low credit score.
Peerform loans may not be as fast as other lenders, which can be a disadvantage. There's also the origination fee to factor in.
We'd suggest looking at all of your loan options if you've got bad credit to find the one that fits your needs with the lowest cost.