People's United Bank Personal Loan 2023 Review: Should You Apply?
Use this review to learn all the details about People's United Bank personal loans, including interest rates, borrowing terms, repayment periods, and fees.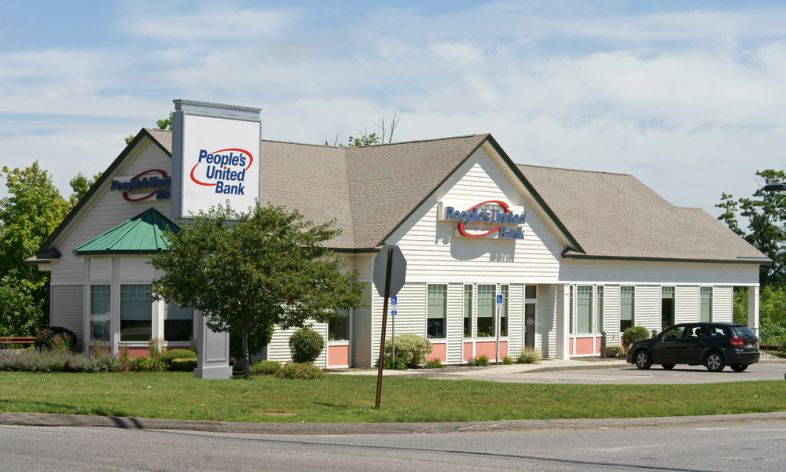 Whether you need money for home improvements, debt consolidation, or a wedding, a personal loan can provide you with cash in a reasonable time frame.
But with so many personal loan options, which bank should you choose?
In your research, you might consider People's United Bank, which offers a variety of financial and lending products including personal loans.
The bank's personal loans are great when it comes to fees and borrowing terms, but you still might want to look over the interest rates first.
Borrowers can apply for People's United Bank personal loans by phone (1-855-782-5363) or at a branch.
This review will go over the details of these loans to help you decide whether terms are the best fit for your borrowing needs.
Borrowing Terms
With People's United Bank personal loans, which are unsecured, you can borrow between $2,500 to $15,000 depending on the repayment period.
For borrowing amounts up to $5,000, the repayment periods available are:
12 months
24 months
36 months
For borrowing amounts between $5,000 and $15,000, applicants have the additional option of a 48-month borrowing period.
People's United Bank Personal Loans Pros & Cons
As with all personal loans, these loans are installment loans.
They have a fixed monthly payment and a fixed repayment term.
Income Requirements
Unfortunately:
People's United Bank also doesn't specify minimum income requirements for their personal loans.
Even so, qualifying for a loan will require sufficient income to make your monthly payment.
So, be prepared to show financial information to verify your income and employment.
To determine eligibility for a loan, the bank not only reviews your income, but also your debt-to-income ratio.
This is the percentage of your monthly income that goes toward debt payments.
Generally, your total monthly debt payments should not exceed 36 percent of your gross monthly income.
The bank will not lend more than what you can realistically afford to pay back.
Credit Score Requirements
As with the income requirements, People's United Bank does not disclose its credit score requirements for personal loans.
This requirement varies widely from financial institution to financial institution.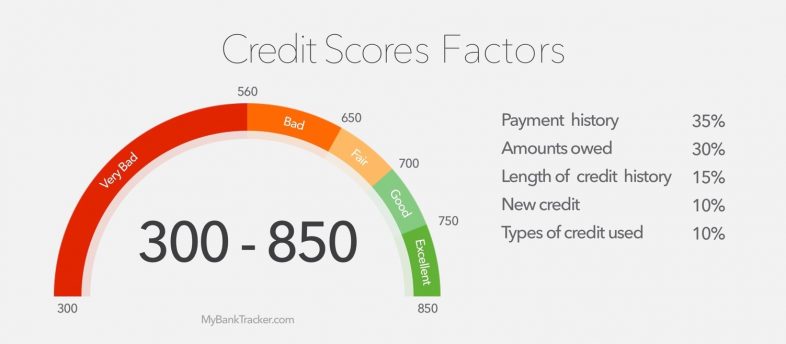 Obviously, you want to have the highest credit score possible when you apply.
So:
It's best to have a credit score of at least 620 before you think about applying.
Tip: Many other personal loan lenders allow you to get a quick quote on their loans without a hit to your credit. You can use this as a method to gauge how likely you are to qualify for any personal loan.
How Quickly Can You Get Loan Funds?
According to a People's United Bank customer service representative, it can take up to seven (7) business days to receive loan funds.
However:
It usually takes only takes a few days to get a personal loan from the day you submit an application.
To help speed the review process, provide the bank with required documentation as soon as possible.
Also, make sure you're available to answers questions that might arise during the approval process.
Fees
The best part about personal loans from People's United:
No fees at all.
These types of loans are easier to acquire because they don't require a credit check.
But they also have costly fees that can drastically inflate the total cost of the loan.
That means:
No origination fees
No processing fees
No prepayment penalties
Interest Rates
The personal loans from People's United Bank only has a single fixed interest rate, which could fluctuate based on the market.
However, the rate is not the lowest available.
In fact:
Many other personal loan lenders can offer significantly lower interest rates.
Just be mindful that in order to qualify for the lower personal loan rates, you're going to need an excellent credit score with strong income.
Your interest rate determines your monthly payment, as well as the amount of interest you'll pay over the life of the loan.
People's United offers lower rates on its secured personal loans, which do require collateral.
A Collateral Loan
A collateral loan (or secured loan) from People's United requires that you put a security deposit into a certificate of deposit (CD).
The deposit must be equal in value to the loan amount (or of higher value). If you default on the personal loan, the bank can claim your collateral as repayment.
Personal loans are risky for banks. Requiring applicants to pledge collateral lowers this risk. Acceptable forms of collateral can include a vehicle title, a savings account, equipment, and electronics.
Because secured loans are safer for the bank, People's United offers a much lower interest rate on the collateral loan -- nearly half the interest rate of an unsecured personal loan.
Increase Chances of Approval
Your personal loan application will request your name, address, Social Security number, date of birth, and name of employer.
You must also provide the bank with proof of income (bank statements, tax returns, paycheck stubs, or W-2) and your driver's license.
You'll also authorize a credit check.
Here are a few tips to boost your chances of getting approved for a personal loan:
Check your credit report
Get a free copy of your credit report from AnnualCreditReport.com and dispute errors.
Negative information reported in error can decrease your score and make it harder to get a loan.
Pay all your bills on time
Payment history makes up 35 percent of your credit score. Set up payment reminders or automate your bills to avoid late payments.
If you have payment problems, notify your creditors immediately. Discuss setting up alternate payment arrangements.
Pay down credit card debt
Too much credit card debt can hurt your credit score. Develop a plan to pay off high balances.
Increase your minimum payments, stop using your card, and request a lower interest rate.
Your credit card balances should not exceed 30 percent of your credit limit.
Don't ask for too much
The bank will deny your application if you request more than what you can afford.
Use a cosigner
If you have no credit history or too little income, apply for the personal loan with a cosigner. Make sure this person has a strong credit history. As a cosigner, this person becomes responsible for the loan if you default.
Compare to Competitors
Before applying for a People's United personal loan, make sure you compare this loan with those offered by other lenders.
Loan terms and loan rates vary.
Also, credit and income requirements for a personal loan differ from bank-to-bank.
Applicants with the highest credit scores typically won't have a problem qualifying for a loan with any bank. Applicants with lower credit scores or modest incomes may have to search a little harder to find a bank to accommodate their circumstances.
As you consider other bank offers, compare interest rates to ensure you get competitive pricing. If not, you could end up paying more than necessary for a personal loan.
Also, be on the watch for loan fees or closing fees. These are typical with some personal loans, yet it is possible to find a loan that doesn't tack on extra costs.
Conclusion
A People's United Bank personal loan might be the right fit if you're looking for an installment loan, yet you don't have collateral to pledge as security.
You can get a loan to serve a variety of purposes while enjoying a fixed-rate and predictable monthly payments.
If you're okay with pledging collateral, this loan also makes sense if you have a certificate of deposit with People's United. You can use your CD to secure the loan and qualify for a more favorable interest rate.
If you don't have a CD with the bank, or if you don't want to use your CD as collateral, you're better off getting a personal loan from another bank.
Based on other options available:
Borrowers with excellent credit scores can most likely snag a much cheaper rate elsewhere.