Bask Bank Interest Savings Account 2023 Review
Our review of the Bask Bank Interest Savings Account looks at the interest rates, fees and features that may help you grow your savings faster.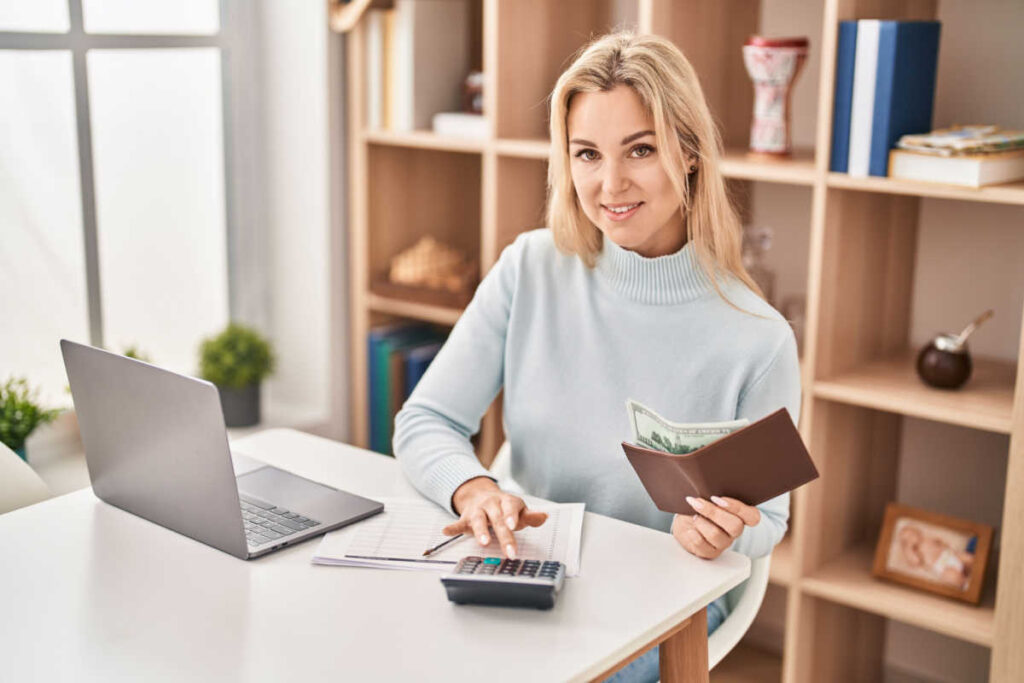 Saving money can be a good thing, especially when you're able to earn a high interest rate on balances. The question is, what's the best bank for savings?
You might consider an online bank in place of traditional banking options. 
Bask Bank is an online-only bank that offers savings accounts and certificate of deposit (CD) accounts. 
The Bask Interest Savings Account offers an exceptional rate for savers, with no minimum balance requirement. There's also a second savings account option for earning airline miles. 
It's important to look at the fine print before opening a savings account. Our Bask Interest Savings Account review covers the main features and benefits to know, as well as the fees you'll pay. 
Bask Bank Interest Savings Account Pros & Cons
Compare Savings Options
Be sure to check out more savings accounts worth considering:
How Much Interest Can You Earn?
Banks pay interest to attract savers but some pay more than others. 
Bask Bank, like other online banks, offers a highly competitive rate with its Interest Savings account. The rate is well above the national average savings rate for deposit accounts. 
That's not unusual for online banks, which have earned a solid reputation for paying high rates to savers. 
Online banks tend to have lower overhead costs, making it easier to pass those savings on to their customers. Traditional banks, on the other hand, tend to offer much lower rates on savings and CD accounts. 
There's usually a trade-off involved since online banks don't have branches. 
However, sacrificing branch banking may be well worth it if you can open a high-yield savings account that offers substantially higher rates.
The most obvious pro of the Bask Interest Savings Account is the APY you can earn.  
A higher interest rate means there's more opportunity for your savings to grow. That's significant if you're saving toward a specific goal, such as buying a car or putting money down on a home. 
The same rate applies to all balances; there are no APY tiers. 
Account Fees
Online banks can charge fewer fees than traditional banks. Again, that goes back to having lower overhead costs. 
Bask Bank is fee-friendly, with hardly any fees of any kind at all. 
That's another mark in its favor if you're tired of paying high banking fees. Even a seemingly small fee could really add up. 
Say you open a traditional savings account that earns a 0.05% APY but you're paying a $5 monthly service fee. Even if you maintain a sizable balance, the bank is likely making more money off you than you are off of it. 
Altogether, that's $60 a year you're paying just to save money. Keeping banking fees low helps you to hold on to more of your savings. 
Again, that's an area where online banks tend to outstrip the traditional bank competition.
Bask Bank Interest Savings Account Fees
| Type | Fee |
| --- | --- |
| Monthly maintenance fee | $0 |
| Incoming wire transfer | $0 |
| Outgoing wire transfer | $35 |
| Returned deposit fee | $0 |
| Paper statement fee | $0 |
As you can see, there are no excessive fees to nibble away at the interest you earn on savings. 
You will pay a fee for outgoing wire transfers. The fee applies to both domestic and international transfer. 
No ATM Access
Some banks offer an ATM or debit card with savings accounts. That's a plus if you'd like to be able to withdraw cash at ATMs.
Bask Bank does not offer a debit card or ATM card with an Interest Savings account. So you don't have to worry about paying any ATM fees. 
No Excess Withdrawal Fees
Banks can charge those when you make an excessive number of withdrawals from savings each month. At most banks, the limit is six.
Bask Bank doesn't charge this fee, however. So if you need to take money out of your savings account you don't have to worry about being penalized. 
That's not always a great idea, however. 
When you take money out of savings, it doesn't have a chance to earn interest and grow. So unless it's a true emergency, you may want to leave your savings where it is. 
Accessing Your Savings Account
If you need to manage your Interest Savings account, you've got a few options, including:
Online banking
Mobile banking
Mobile check deposit
ACH transfers
Again, there's no ATM card with this account. So you won't be able to withdraw cash directly. 
You could, however, transfer funds from your Interest Savings account to an account at another bank that does offer ATM access. 
There are some limits on how much you can transfer. Limits are determined based on your status as a new or established customer. 
New customers are limited to transferring:
$100,000 per transaction
$100,000 per day
$150,000 per month
As a new customer, you're limited to six online transfers per month, up to $150,000. 
Established customers can transfer:
$150,000 per transaction
$250,000 per day
$300,000 per month
Again, the monthly limit for transfers is six. But the maximum dollar amount increases to $300,000.
Bask Bank can adjust your transfer limits at any time, based on your banking history and activity. 
Are Online Savings Accounts Better?
There's a lot to like about online savings accounts. Some of the main benefits include:
Higher interest rates
Lower fees and in some cases, no fees at all
Low minimum opening deposit requirements
Low or no minimum balance requirements
Convenient access through mobile and online banking
Compared to traditional banks and credit unions, online banks excel in certain areas. Again, where they tend to lack the most is branch banking. 
That may not be important, however, if you don't necessarily need to visit a branch regularly. 
If you're considering an online bank for savings, it's important to do your research. For example, it's helpful to look at:
What types of accounts are offered (i.e., savings, money market, CD, checking, etc.)
What fees you might pay, if any
How interest rates add up
Minimum deposit and minimum balance requirements
Overdraft protection benefits
Options for accessing your money
Added benefits, such as automatic savings features
Online and mobile banking features
User experience
Customer service and overall reputation
FDIC protection is another important consideration. The FDIC insures deposits at member banks up to $250,000 per depositor, per account ownership type, per financial institution. 
Having that coverage built-in means your money is safe in the rare event that an online bank fails. 
Who Should Choose a Bask Bank Interest Savings Account?
The Bask Bank Interest Savings Account might catch your eye if you're looking for a new savings account with a great rate. You may consider opening one of these accounts if you:
Don't need access to branch banking
Want to get a competitive rate on savings balances
Would like to avoid high banking fees
Need higher transfer limits
Are also looking for a high-yield CD option
Again, you can't open a checking account here so Bask Bank isn't a full-service banking option. But it's still worth considering if you want to find a high-paying savings account. 
Remember also that you can open CD accounts here or an airline miles savings account. That account allows you to earn American Airlines AAdvantage miles in place of interest. 
When comparing savings accounts, remember to consider the factors outlined earlier. And of course, think about your reasons for opening a savings account. 
Understanding what you need most from a savings account can make it easier to decide where to open one.