Blue Federal Credit Union Money Market Account 2023 Review
We review the Blue Federal Credit Union Money Market Account (via Raisin) and look at the account fees and interest rates for bigger savings growth.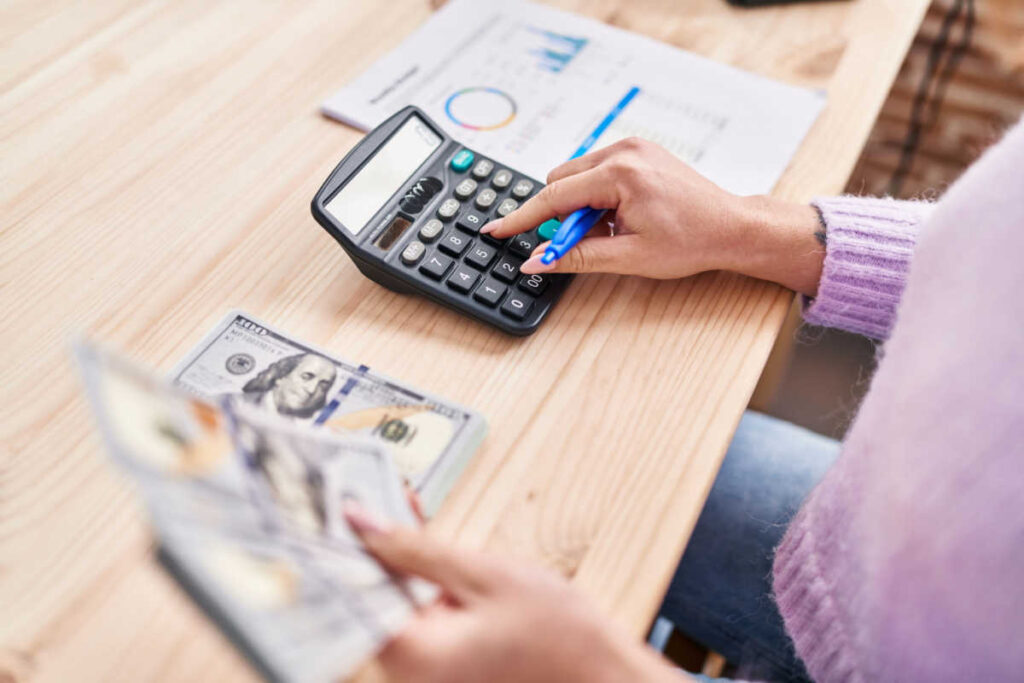 Money market accounts can help you earn a higher rate on savings deposits. 
Blue Federal Credit Union offers a high-yield money market account in partnership with Raisin. Savers can earn a competitive rate with a low minimum deposit to open. 
Credit unions are membership organizations that are owned by their members. So they can charge fewer fees than banks while offering better interest rates to savers. 
Is the Blue Federal Credit Union money market account a good option?
Keep reading to learn more about how this account works to help decide if it's right for you. 
Blue Federal Credit Union MMA Pros & Cons
Compare Savings Options
Be sure to check out more savings accounts worth considering:
Stellar Interest Rates
When comparing money market accounts, you might be most interested in the rate you can earn. 
The Blue Federal Credit Union Money Market Account offers a competitive rate. The APY you can earn is well above the national average savings rate. 
There's just one requirement. You'll need to open your account online through Raisin to qualify for the higher rate.
Raisin partners with banks and credit unions to offer higher rates on savings accounts and money market accounts.
Account opening is fairly simple. But it's important to know that you can only get the rate that's currently being offered through Raisin. 
Is the rate worth it? It could be if you're hoping to get an above-average rate on a money market account. 
The Blue Federal Credit Union Money Market account APY is certainly attractive. And what's even better is that you only need $1 to open an account.
The main highlight of the Blue Federal Credit Union Money Market account is the APY. 
Getting a higher rate on savings deposits means your money can grow faster. Compared to traditional banks, online savings accounts can easily outpace them. 
This money market account is no exception, thanks to Blue FCU's partnership with Raisin. 
No Fees to Worry About
Paying fees to a bank or credit union can detract from your savings efforts. If fees outpace the interest you earn, you're not really getting ahead. 
The Blue Federal Credit Union Money Market account has no monthly maintenance fees.
In fact:
There are no fees at all. 
Again, that's because Blue FCU partners with Raisin to offer this account. 
That said, there are no fees because there's not much you can do with the account besides deposit and withdraw funds. There are no other extra services (e.g., wire transfers, paper statements, etc.) commonly found with other savings accounts.
The lack of such services might actually be conducive to savings growth!
No ATM Access
Some banks offer an ATM card with money market accounts. Or they might allow you to link your checking account's debit card to savings.  
That's convenient if you'd like to be able to withdraw cash at ATMs. However, you might pay fees to do so.
Other banks include check-writing privileges with money market accounts. That makes them similar to checking accounts. 
The Blue Federal Credit Union Money Market account doesn't come with an ATM card or a debit card. You won't get checks with this account either.
That's because it's designed to be used for saving, not spending. 
On the upside, that means you don't have to worry about ATM fees. 
No Excess Withdrawal Fees
There are no excess withdrawal fees either.
Banks can charge an excess withdrawal fee for making too many withdrawal transactions from a savings account each month. At most banks, the limit is six before the fee kicks in. 
Raisin doesn't charge any fees so you don't have to worry about being penalized for making too many withdrawals.  
Accessing Your Money Market Account
When opening a bank account online, it's important to know how you'll be able to access your money. 
If you're opening a Blue Federal Credit Union Money Market account through Raisin, you can manage it through the Raisin website. 
You'll be able to do most of the things you could with regular online banking. That includes:
Checking your money market account balance
Scheduling deposits from a linked account at another bank
Transferring funds from your money market account to a linked account at another bank
Reviewing your transaction history
Again, you won't get a debit card or ATM card with this account. Raisin doesn't have a mobile app either.
Not the Same Account Directly From the Blue FCU
If you're looking for a hands-on way to manage your accounts you could open a money market account at a Blue Federal Credit Union branch instead. 
However, you won't be able to get the higher rate that's offered through Raisin. And you'll also need to meet Blue FCU's requirements for membership. 
You're eligible to join if:
You have a family member who is already a Blue Federal Credit Union member.
You work for an eligible employer or organization. 
You make a donation to the Blue Foundation.
Those types of requirements are typical when joining any credit union. 
The Blue FCU money market account through Raisin does not require membership in the credit union.
Are Online Savings Accounts or Money Market Accounts Better?
There are some great reasons to open a savings account or money market account with an online bank. 
Some of the main highlights of these accounts can include:
Higher interest rates and APYs
Lower fees and in some cases, no fees at all
Low minimum opening deposit requirements
Low or no minimum balance requirements
Online and mobile banking access
Added perks, like automatic savings features or instant transfers
Those are features you don't always find at traditional banks or credit unions. Of course, there is one thing you're not getting: Branch banking. 
Whether that matters to you can depend on how often you need to visit a branch. If you need to deposit cash, for example, that's not something you can do with an online savings account. 
If you're considering an online savings or money market account, there are a few things to keep in mind when comparing the options. 
What types of accounts are offered (i.e., savings, money market, CD, checking, etc.)
What fees you might pay, if any
The interest rates you can earn
How often interest compounds
Minimum deposit and minimum balance requirements
Overdraft protection benefits, if offered
Options for accessing your money
Added benefits, such as automatic savings features
Online and mobile banking features
User experience
Customer service and overall reputation
It's also important to consider how safe your money will be. 
Online banks can be FDIC-insured, the same as traditional banks. The FDIC insures deposits at member banks up to $250,000 per depositor, per account ownership type, per financial institution. 
If you're looking at online accounts from credit unions, consider whether they're NCUA-insured. The National Credit Union Administration offers similar coverage for credit union accounts. 
These benefits can protect you in the rare event that a bank or credit union fails. 
Who Should Choose a Blue Federal Credit Union Money Market Account?
The Blue Federal Credit Union Money Market Account might appeal to you if you're interested in getting a high rate with a savings account. 
You might like this money market option if you:
Don't need access to branch banking
Want to get a competitive rate on balances
Would like to avoid high banking fees
Are looking for an account with a lower opening deposit requirement
Overall, this account is worth a look based on the rates alone. The fact that you only need $1 to open an account and there are no fees adds to its appeal. 
Of course, you may want to look at other banks or credit unions to see what else is out there. For instance, you may prefer a money market option that includes a debit card or checks. 
Comparing different money market accounts can help you find one that best fits your needs.