Fifth Third Bank Momentum Savings Account 2023 Review
Our review of the Fifth Third Bank Momentum Savings Account looks at the interest rates, fees, and tools that help you build more savings.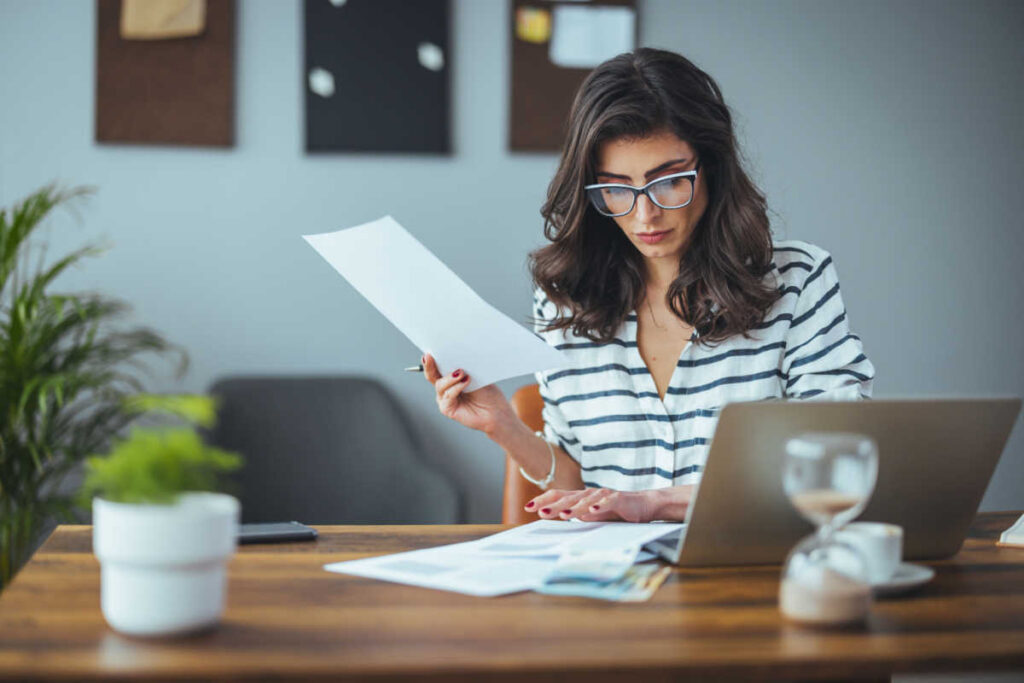 A savings account can keep your money safe and secure while paying some interest back to you. 
If you're on the hunt for a new savings account, Fifth Third Bank is one option you might consider. 
A brick-and-mortar bank, Fifth Third Bank has a network of more than 1,100 branches and nearly 2,500 ATMs. You'll find several options for saving offered here, including the Momentum Savings Account. 
Momentum Savings is designed to help you grow your money automatically. That's great if you've got a specific savings goal in mind or you're just trying to build an emergency fund. 
The Fifth Third Bank Momentum Savings Account is a typical big-bank savings account that serves the basic purpose of holding onto your cash. The biggest draw is the access to an extensive branch and ATM network. The automatic savings program is also very helpful in fostering good savings habits.
However, because of the possible monthly fee and extremely low interest rates, the Fifth Third Bank Momentum Savings Account is not recommended for savers who seek higher interest earnings on their cash or those who struggle to meet the requirements to waive the monthly service charge.
Fifth Third Bank Momentum Savings Account Pros & Cons
How Much Interest Can You Earn?
Getting a great rate on a savings account can be a strong motivator to choose one bank over another. 
The higher the APY, the more room your money has to grow. Like other big banks, Fifth Third Bank pays a modest rate for its savings accounts. 
While you might get a higher APY with a Relationship Savings Account here, the Momentum Savings Account earns the lowest rate. 
That's typical of other traditional banks since the bank has to pay higher operating costs. 
Online banks, on the other hand, can offer high-yield savings accounts with rates that are well above the national average. They can do that because they don't have the same high overhead costs as big banks.
How Much Does the Momentum Savings Account Cost?
The Fifth Third Bank Momentum Savings account has a $5 monthly maintenance fee, but there are some options for getting around it. 
You can have the monthly fee waived by meeting any of these requirements:
You have a Fifth Third checking account (not including Fifth Third Express Banking)
You maintain an average monthly balance of $500 or more
Someone under age 18 is an account owner
You're enrolled in Fifth Third Military Banking
A $5 fee might not seem like much. But it can quickly add up over time. 
Avoiding banking fees like this can help you hold on to more of your money. The fee can easily outpace the interest you might earn with a Momentum Savings Account. 
Compared to other banks, the fee you'll pay for this account is on par with what other big banks charge. 
You could avoid monthly maintenance fees altogether by opting for an online savings account. Many online banks charge no monthly fee for savings accounts at all.
Fifth Third Bank Momentum Savings Account Fees
| Type | Fee |
| --- | --- |
| Monthly maintenance fee | $5 |
| Non-Fifth Third ATM fee | $3 for U.S. transactions; $5 for international transactions |
| Money order | $2 |
| Official bank check | $8 |
| Returned deposit item fee | $15 |
| Stop payment | $33 |
| Overdraft protection transfer | $0 |
| Paper statement fee | $3 |
| Incoming wire transfer fee | $15 |
| Outgoing domestic wire transfer fee | $30 |
| Outgoing international wire transfer fee (USD) | $50 to $80 |
The fees Fifth Third Bank charges reflect what you'll pay at other banks. There is one notable difference, however, when it comes to withdrawals
ATM and excess withdrawal fees
Banks can charge an excess withdrawal fee when you go over a certain number of transactions from your savings account during the month. For most banks, the limit is six withdrawals before a fee kicks in.  
Fifth Third Bank doesn't charge any excess withdrawal fees. So you can take money out of savings without worrying about a penalty. 
Of course, withdrawing money defeats the purpose of saving if you're trying to earn interest. So, you might be better off opening a Fifth Third Bank checking account to hold the cash you plan on spending. 
Regarding ATM fees, Fifth Third Bank charges no fee for transactions at network ATMs.
If you use another bank's ATM in the U.S., a $3 transaction fee applies. You'll pay $5 per transaction for using another bank's ATM internationally. 
Automatic Savings Program
Fifth Third Bank makes it as easy as possible to save toward your financial goals. 
There are two ways to save:
Use the Smart Savings feature in the Fifth Third Bank mobile banking app
Set up Scheduled Savings through online or mobile banking
Smart Savings lets you save money automatically to reach a weekly goal. 
You can turn this feature on in the Fifth Third Bank mobile app. Once you've done that, the bank transfers money from one Fifth Third account to your Momentum Savings account twice weekly. 
If you like, you can set limits on how much can be transferred. You can apply the money to a specific savings goal once the money is moved to savings. 
You can set up to four financial goals in your savings account. If you turn off the Smart Savings feature, automatic transfers stop. 
If you don't want to use Smart Savings, you can set up recurring transfers from checking to savings on a set schedule. For example, you might transfer money every Friday if you get paid once a week. 
You can also manually transfer money from checking to savings on a schedule that works for you. 
Use Your Momentum Savings Account as Overdraft Protection
Opting into overdraft protection can help you avoid steep fees. Banks can charge overdraft fees if your balance isn't enough to cover your transactions. 
For example, Fifth Third Bank charges $37 per item for overdrafts over $5. The bank can charge up to three overdraft fees per day. 
You can avoid those fees using your Momentum Savings Account as overdraft protection. 
If you have a transaction that would put your checking account balance in the negative, Fifth Third Bank can move money over from savings to cover it. 
But how much does it cost?
A lot of banks charge a $10 to $12 fee for overdraft protection transfers. That's less than the standard overdraft fee, but still costs you money. 
Fifth Third Bank doesn't charge these fees. So if you accidentally overdraw your account, you're not penalized with a fee. 
Accessing Your Savings Account
Fifth Third Bank gives you several ways to access and manage your accounts. 
You can manage your accounts:
At a branch
With online banking
Through mobile banking
In fact, you'll need to download the Fifth Third Bank mobile app if you plan to use the Smart Savings feature. The app lets you turn the feature on and off and set transfer limits. 
You can also use the app or online banking to:
Check your balances
Review transaction history
Download statements
Set up notifications and alerts
Update your personal information
Pay bills
In terms of user experience, the Fifth Third Bank app and website are both easy to navigate. And, of course, if you need help, you can call customer support or visit a branch during regular business hours. 
Are Online Savings Accounts Better?
Savings accounts aren't all the same and it's important to find one that fits your needs. 
Shopping around can help you find the savings account option that's right for you. And the good news is that you have plenty of options. 
Online banks can pay great rates for savings accounts while charging fewer fees. 
You can open an account online in minutes and start saving right away. It's possible to get an APY that's 10, 15, or even 20 times higher than the national average rate. 
Online savings accounts can outpace traditional savings accounts regarding the amount of interest you can earn. 
Of course, you're making a trade-off since you won't have access to branch banking. But that may not be a con for you if you're mainly interested in getting the best rates. 
Who Should Choose a Fifth Third Bank Momentum Savings Account? 
The Momentum Savings Account from Fifth Third Bank can help you earn interest on your money, but the rates lag what you might find at other banks. There's also the $5 monthly maintenance fee to keep in mind. 
Overall, it's worth a look if you're interested in branch banking. But don't forget to compare online savings accounts to see what else is out there.