Fifth Third Relationship Savings Account 2023 Review
Learn about the interest rate, fees, and special features on the Fifth Third Relationship Savings account, one of the bank's basic savings options.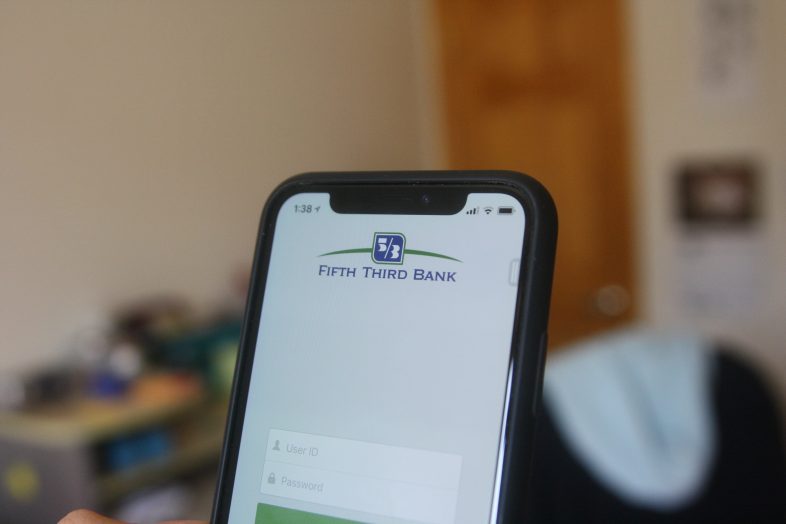 Fifth Third Bank App
Savings accounts can keep your money safe while earning interest on the balance of the account.
Most retail banks in the U.S. offer savings accounts to consumers. As one of the largest regional banks in the U.S., Fifth Third Bank is no exception.
You may have across the bank, which isn't surprising for a bank that operates a network of more than 1,100 branches and nearly 2,500 ATM.
The Fifth Third Relationship Savings account is one of the basic savings accounts offered by the bank.
In this review, learn about the fees and features of this savings account and compare it to other options.
Compare Savings Options
Be sure to check out more savings accounts worth considering:
Interest Varies By Balance
The interest rate on a savings account is a big selling point for opening one.
The bank is paying you to keep deposits in your account.
At Fifth Third, the interest rate you'll be paid is based on your account's balance. If you keep a balance of $25,000 or more, the interest rate is 5x as high.
You'll get an even higher rate if you also have a Fifth Third checking account.
However, being a large regional bank with a significant physical presence through branches and ATMs, Fifth Third cannot provide great savings rates.
In fact, like most other big banks, this savings account pays close to nothing on your deposits.
Again, online savings accounts are likely to provide much better interest rates as they don't have to pay the operating costs of running branches and ATMs.
FDIC Insurance
Even though this savings account isn't the best for growing your money, it is still a good, safe place to keep your money because of FDIC insurance.
If you keep your money under the bed and something happens to that cash, you have no recourse.
A savings account at a bank that is FDIC-insured covers your deposits, up to $250,000 per account ownership type, in the rare event that the bank shuts down.
How to Avoid the Monthly Fee
The Fifth Third Relationship Savings account charges a $5 monthly fee but makes it easy to avoid.
You can get the monthly fee waived if you meet any of the following requirements:
You have a Fifth Third checking account
You have an average monthly balance of $500
Any of the account owners are under 18
Any of the account owners are enrolled in Fifth Third Military Banking
Avoiding these fees is important because the fees can quickly eat into your account's balance.
In fact, the fees will often outstrip any interest you can earn.
The monthly fee on this account is really close to what other big banks are charging for their basic savings accounts.
However, the minimum balance to avoid the fee is higher than what you'd see with other big banks.
The account really tries to convince customers to also have a Fifth Third checking account, as that means you don't need to do anything else to waive the monthly fee. Other basic savings accounts will require a monthly transfer from a linked checking account to avoid the monthly fee.
The Fifth Third Bank Relationship Savings account struggles in comparison to online savings accounts, which usually charge no monthly fee so there's no worrying about meeting fee-waiver requirements.
Other Fees
With a savings account, you mostly have to pay attention to the monthly maintenance fee, but there may be other fees that can be charged to your account.
Some fees that you might see charged to your Fifth Third Relationship Savings account are:
Fifth Third Bank Relationship Savings Account Fees
| Type of Fee | Fee |
| --- | --- |
| Monthly Maintenance | $5 |
| Excess Withdrawal | $5 after the 4th withdrawal per month |
| Stop Payment Fee | $33 |
| Returned Item Fee | $15 |
| Non-Sufficient Funds Fee | $37 |
| Domestic Incoming Wire Transfers | $15 |
| Domestic Outgoing Wire Transfers | $30 |
Free Identity Alerts
In today's world of online fraud and identity theft, it's understandable that you'd be concerned about someone stealing your banking information.
Whether it's a fraudster opening a credit card in your name or someone emptying your checking account, it can be difficult to recover from identity theft.
Fifth Third offers its customer the Fifth Third Identity Alert service. For $9.95 per month, you'll get the following features:
Single bureau daily credit monitoring
Monthly checks of all three bureaus and CreditXpert credit score
Social security monitoring
Up to $25,000 in Identity Theft Insurance
You can get a discount on these services depending on the accounts you have at Fifth Third.
The fee will be automatically deducted from your FIfth Third account each month.
If you're worried about identity theft, this service can help give you peace of mind.
Easy Online Account Access and Alerts
These days, it's expected that we be able to do everything from our phones. Fifth Third is committed to making its accounts easy to use, and that includes offering top of the line online and mobile access.
You can use your computer or phone to log in to your Fifth Third Relationship Savings account through the bank's website or app.
From that portal, you can view your balance, review previous transactions, set up transfers, and contact support. You can easily manage your account without visiting a branch.
Fifth Third also offers easy to use mobile bill pay features.
Instead of writing checks and mailing them to your utility companies and landlord every month, Fifth Third can take care of the heavy lifting.
Just use your phone to tell Fifth Third who you need to pay and how much you need to pay them. Fifth Third will automatically send payment on your behalf, saving you from mailing all those checks.
Finally, Fifth Third offers instant alerts. If something suspicious is done with your account, Fifth Third will immediately inform you about the transaction.
That gives you the chance to contact the bank to prevent the further unauthorized use of your account.
How it Compares
Choosing the right savings account can be difficult, but it's important to do.
Make sure you take the time to shop around to get the best deal possible.
Nearly every bank in the U.S. offers savings accounts, so they have to compete for customers. When companies are competing for your business, you can get a great deal if you put in the effort.
When comparing accounts, start by looking at their fee structures. Your savings account should keep your money safe, so make sure the account doesn't charge any monthly fees.
At worst, make sure the fee waiver requirements will be easy for you to meet. It's rare that the benefits of an account are worth paying the monthly fee.
Next, look at the interest rate offered by each account. All else be equal, you want to choose the account with the highest rate of interest. Higher interest rates mean your savings will grow faster, which is what you want.
Finally, take a look at the special features offered by each account. You might find banks that offer features like ATM access to savings accounts or the option to use financial management software. If these features are useful for you, they can make a ho-hum account into a winner.
Also don't be afraid to consider online banks or credit unions. Online banks are cheaper to run, so they have lower fees and higher interest rates. Credit unions are more community focused, so they can often offer personalized services that large banks can't.
Final Verdict
The Fifth Third Relationship Savings account is an acceptable choice for people who already bank with Fifth Third.
If you don't, you will be able to earn more interest with an online savings account. Another benefit is that the online will most likely be entirely fee-free.