Lending Club High-Yield Savings Account 2023 Review
Our review of the Lending Club Bank High-Yield Savings Account analyzes its interest rates, fees, and perks--compared to other online savings accounts.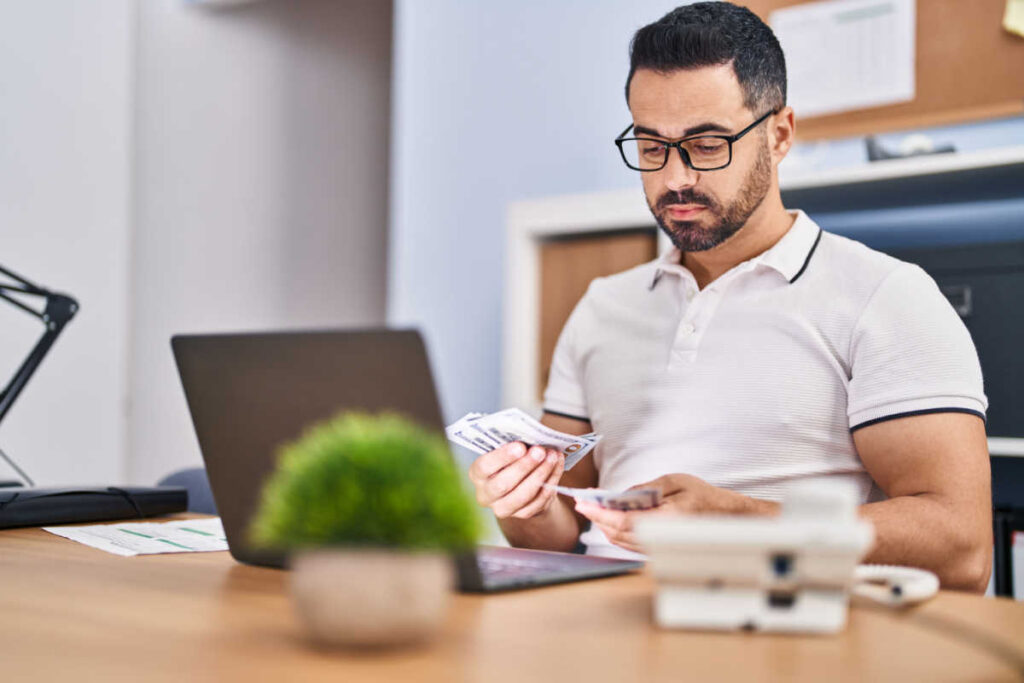 Lending Club is perhaps best known for offering personal and business loans. But you can also find banking products and services here, including checking and savings accounts. 
The Lending Club High-Yield Savings Account features a competitive APY, with minimal fees. Deposits are FDIC-insured. 
You might consider opening a savings account here if you're comfortable with saving online. 
But is it a good place to save? And what makes this account unique?
Our Lending Club High-Yield Savings Account review highlights the most important features and benefits to know to help you decide if it's the right account for you. 
Lending Club High-Yield Savings Account Pros & Cons
Compare Savings Options
Be sure to check out more savings accounts worth considering:
Among the Top Savings Rates
When comparing savings accounts, one of the first things you might zero in on is the annual percentage yield (APY). Which makes sense if you're interested in getting the most interest for your money. 
The Lending Club High-Yield Savings Account lives up to its name by paying a great rate to savers. 
Is it the highest APY for savings accounts? No, there are actually some online banks offering even higher rates. 
However, it's still a solid rate and much more than what you might earn at a traditional bank. 
Traditional banks are not well-known for offering competitive rates to savers. That's pretty standard, considering that they typically have higher overhead costs than online banks. 
Again, the main highlight of this account is the APY you could earn. 
Lending Club pays the same interest rate and APY across all balances. So whether you save a little or a lot, you can still get an impressive rate for your money. 
You also get an ATM card to access your savings, a nice feature you don't always find at other banks. 
Account Fees
Bank fees can detract from the interest you earn from your savings account. 
When comparing savings options, online banks tend to be more fee-friendly. Lending Club, for example, doesn't charge any monthly maintenance fees. 
At a traditional bank, you might pay $5 or more for monthly maintenance fees with a savings account. It doesn't seem like much but even a $5 fee adds up to $60 per year. 
If you're not earning more than that in interest then that savings account may just be costing you money. 
Low fees are a common feature of online savings accounts and another reason why you might consider saving with Lending Club.
Lending Club High-Yield Savings Account Fees
| Type | Fee |
| --- | --- |
| Monthly maintenance fee | $0 |
| Stop payment | $25 |
| Expedited ATM card | $35 |
| Incoming wire transfer | $0 |
| Outgoing domestic wire transfer | $20 |
| Outgoing foreign wire transfer | $40 |
| Foreign currency exchange | 0.20% of the transaction amount |
| Cross border transaction fee | 0.90% of the transaction amount |
| Research fee | $25 per hour |
| Foreign item collection | $30 |
While there is no monthly fee for the High-Yield Savings account, Lending Club does charge some other fees. 
The good news is that you might not need to worry about paying any of them if you don't ever use these banking services. 
ATM and Excess Withdrawal Fees
Lending Club does offer a free ATM card with its High-Yield Savings accounts.
You can access your money at more than 20,000 MoneyPass and SUM ATMs surcharge-free. 
That's a good thing if you occasionally need to withdraw cash from savings and you want to avoid fees. Keep in mind that if you use an out-of-network ATM, the machine's owner could charge you a fee.
Lending Club doesn't offer foreign ATM fee reimbursement. 
No excess withdrawal fees
At many banks, it's common to be limited to six withdrawals from savings per month. Going over that amount could trigger an excess withdrawal fee. 
Lending Club does not charge this fee. There are, however, limits on withdrawals. 
For new accounts, the daily withdrawal limit is $5,000. The limit increases for established customers who have other accounts with Lending Club. 
Withdrawing money from savings on a regular basis kind of defeats the purpose of the account anyway. The more you take out, the less you leave behind to earn interest. 
If you need an account that's convenient for making purchases or withdrawing cash, you might consider opening a Lending Club Rewards Checking account as well. 
You can earn interest on balances and get 1% cash back on eligible purchases made with your debit card. 
Using Your Lending Club High-Yield Savings Account as Overdraft Protection
Overdraft protection is just what it sounds like: Protection from overdraft fees. 
Your bank can charge an overdraft fee if your checking account doesn't have enough money to cover debits or other withdrawal transactions. 
At some banks, you might pay multiple fees in one day. A typical overdraft fee can run between $35 and $40. 
When you opt-in to overdraft protection your bank can transfer money from savings to checking for you automatically. You might pay a $10 to $12 fee for each transfer. 
Lending Club doesn't offer overdraft protection. So you can't link your savings account to your checking account for that purpose. 
Since Lending Club doesn't charge overdraft fees, that's not really an issue. 
However, it's still a good idea to keep track of what you're spending in your checking account. That way, you can transfer money over from savings if needed when your balance is getting low.
Accessing Your Savings Account
Lending Club offers a few ways to manage your savings account, including:
Online banking
Mobile banking
ATM access
As mentioned, you can visit more than 20,000 MoneyPass ATMs fee-free. 
Online and mobile banking, meanwhile, make it easy to manage your money on the go. 
You can check your savings account balance, review your transaction history or transfer funds over from checking. 
Other options for depositing money to savings include:
ACH transfers from an externally-linked bank account
Incoming wire transfers
ATM deposits
There's no fee to use online or mobile banking. And again, you won't pay any ATM fees when you use in-network machines. 
Lending Club's ATM network is a bit smaller than what you'll find at other online banks. However, not all online banks give you the option to access savings accounts at an ATM. 
Are Online Savings Accounts Better?
Online savings accounts can deliver some benefits that traditional savings accounts don't, including:
More competitive interest rates
Lower fees (or in some cases, no fees at all)
Low minimum opening deposit requirements
Low minimum balance requirements
With traditional banks, you're more likely to pay a fee for a savings account. And high rates on savings accounts at brick-and-mortar banks are often hard to find. 
Whether you should choose an online savings account over a traditional savings account can depend on what you need. 
When comparing accounts, it helps to look at the bigger picture, including:
What types of accounts are offered (i.e., savings, money market, CD, checking, etc.)
What fees you might pay for a savings account
How interest rates compare vs. other banks
ATM card availability and ATM network
Minimum deposit and minimum balance requirements
Overdraft protection and fees
Access to your money
Added benefits, such as automatic savings features
Online and mobile banking features
Customer service and overall brand reputation
Also, remember to look for online savings accounts that include FDIC protection. 
The FDIC insures deposits at member banks up to $250,000 per depositor, per account ownership type, per financial institution. That means your money is protected on the off-chance your bank fails. 
Online savings accounts offered by fintech companies are usually FDIC-insured through a third-party bank. But it's important to make sure you have coverage before opening an account. 
Who Should Choose a Lending Club High-Yield Savings Account?
A Lending Club High-Yield Savings Account could be a good fit for savers who want to earn a competitive rate. You might consider opening this savings account if you:
Already have a checking account, CD or loan with Lending Club
Want a high-yield account with no monthly maintenance fees
Are looking for a bank that doesn't charge overdraft fees
Would like a savings account that includes an ATM card
If you're ready to open a savings account with Lending Club, you can do that online. It takes less than five minutes to get set up.
There's a $100 minimum opening deposit for the High-Yield Savings Account. After that, however, there are no additional minimum balance requirements. 
Should you look elsewhere for a savings account? Maybe, if you're mainly concerned with getting the highest APY possible. 
However, remember to review the checklist of other factors mentioned above to find a savings account that best fits your needs.