How to Bank Without a Branch Using ATM, Online, Mobile Banking
Learn how you can still perform the necessary everyday banking activities without having to step into a traditional bank branch.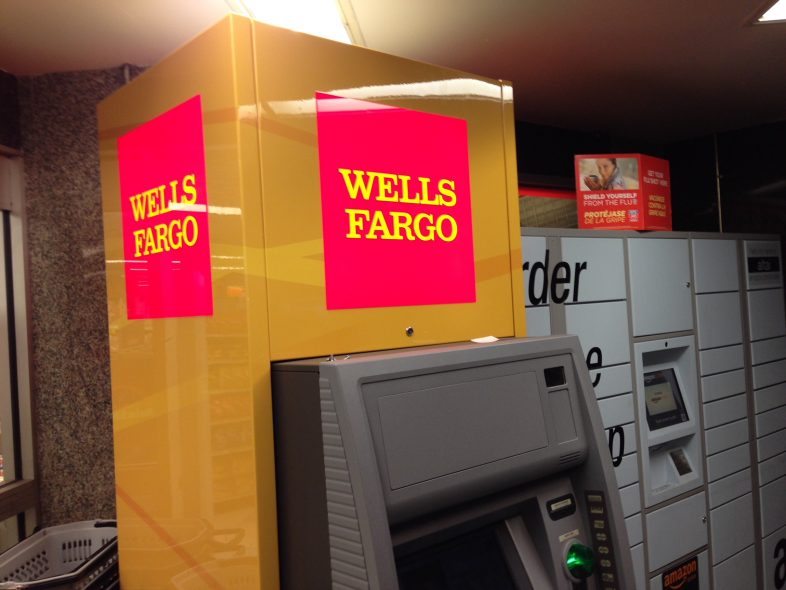 Branches are nice, but not necessary. You might already be banking in this manner.
More likely, you're prepared to make a switch to an online bank.
That's a great move -- online banks have checking accounts with low fees and savings accounts with high interest rates.
Those are the advantages that you'll find.
But, understandably, you're concerned about banking without the comfort of a nearby branch.
See how you can do it -- without noticing a negative impact to your banking:
ATM banking
Online banking
Mobile banking
Compare Savings Options
Be sure to check out more savings accounts worth considering:
ATMs: When You Can't Use a Branch
Bank branches are not always open and, even if they are open, teller lines may be long.
More often than not, many teller transactions can be completed at an automated teller machine (ATM).
Since most bank accounts come with an ATM or debit card, there is often no need to speak to a teller for service.
Does the job
Banks tend to have more ATM locations than branches (due to the placement of ATM-only facilities), so you are more likely to have access to ATMs than branches.
Automated teller machines (ATMs) are getting more and more enhancements.
For many common everyday banking tasks, an ATM should be enough to get the job done.
Also, they come in handy when you cannot visit the bank during normal business hours, when you are typically at work.
While the specific capabilities of ATMs are going to vary from bank to bank, there are features that have become common across all banks.
ATM transactions
Typically, you'll be able to check your account balance, transfer funds between accounts, withdraw cash and deposit cash and checks.
When you deposit checks, you can opt for a receipt with an image of the check for recordkeeping purposes.
Advancements in ATM technology are even allowing bank customers to deposit cash and checks together in a single insertion without any envelopes.
Be aware that balance inquiries and cash withdrawals at out-of-network ATMs may come with fees, both charged by your bank and the ATM operator.
Configure your ATM settings
To expedite your trips to the ATM, you should configure your personal ATM settings so that you don't have to waste time navigating unnecessary screen options during every visit.
Usually, you can select the language and the receipt option.
In future ATM visits, you will no longer be prompted to take these additional steps to complete your transaction.
Online Banking: Manage Accounts From Home
Online banking is one of the easiest ways for a bank customer to manage their accounts without having to step outside of your home, which is a major convenience.
If a transaction doesn't deal with physical currency or documents, your bank's online website should allow you to complete common banking chores.
With online banking, you can see your account balances, review transaction history, transfer money between bank accounts, make online bill payments and more.
Some people like to store all their monthly statements. Through online banking, you can download your past monthly statements and store them digitally.
Setting up transfers
You can make one-time bank transfers or schedule them for later.
If you would like to automate your finances, you can set up recurring transfers to other accounts.
For example, you can create a monthly automatic transfer to a savings account or retirement account to ensure that you are saving without the temptation to spend the money that sits in your checking account.
Paying bills
You can also automate online bill payments. For bill payments for the same amount every month (e.g., rent or membership fees), you can set it up so that the payments are sent automatically.
The online bill pay service can also be used to send checks to people without the use of a checkbook (the bank sends a check for you).
Paying people
Your bank may offer person-to-person (P2P) payments, which lets customers send money to others by providing their email address or phone number.
If the service is provided, you can go through online banking to access it (fees may apply).
Monitoring your accounts
Finally, online banking will present the option for customers to set up account alerts, which are notifications sent to customers when certain activity occurs on the account.
For instance, you can establish an alert for when your account balance dips below $500.
Account alerts can help you track your spending and avoid unnecessary fees.
Mobile Banking: Tracking Finances On-The-Go
The rapid adoption of mobile devices has introduced a whole new way for consumers to bank without visiting a branch.
You can now bank on-the-go from wherever you are able to obtain an Internet connection.
Bank customers who don't have feature-packed mobile phones may be able to use text banking to find out information about their accounts.
Typically, text banking allows customers to check account balances and review recent account history.
If you have a mobile phone that is only capable of browsing websites, there may be a mobile-ready website that will function similar to the bank's regular website.
The common features that are available through online banking is likely to also be available through the mobile-ready website.
However, expect some services to be inaccessible through the mobile website.
Better yet though:
Dedicated mobile banking applications are the standard.
Mobile apps
Mobile banking apps often contain a custom-designed interface that allows bank customers to navigate a suite of features.
Most barebones banking apps will let you check your accounts balances, view transaction activity and perform bank transfers.
Also, they tend to provide a branch and ATM locator -- with the use of your phone's GPS technology -- that makes it easy for you to locate a nearby bank location.
Depending on the bank, there are other convenient features in mobile banking apps.
Bill-payment service may be offered on the mobile apps, and it acts just like online bill pay. If you bank provides the ability to send P2P payments, you may so find that service on the mobile apps.
A highly-demanded mobile banking feature is mobile check deposit, which is already available at the nation's largest banks.
Mobile check deposit allows customers to deposit a check by using their smartphones to take a photo of the check -- saving a trip to the bank. (Some banks are charging a small fee per mobile check deposit.)
The Bottom Line
Take a second to think back on the last time that you actually stepped into a branch.
How about the time before that?
If you cannot recall these instances, it's a sign. You don't need a branch to conduct your banking.
At this point, it's worth considering an online bank.