BankAmeriDeals Rewards Review 2023: Earn More Rewards at Specific Brands
As a Bank of America customer, the BankAmeriDeals offers additional opportunities to earn bonus rewards on spending that was going to happen anyway.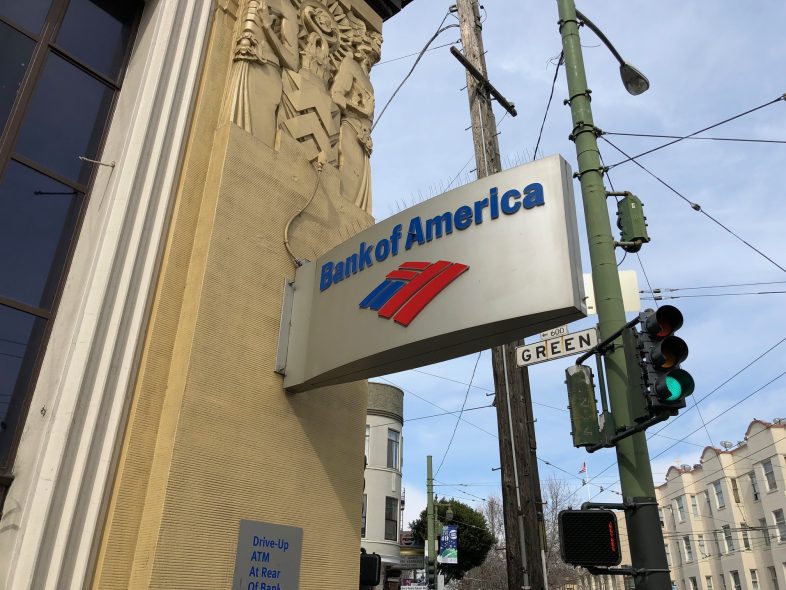 Savvy shoppers are always on the hunt for a good deal.
This is why they raid sales and clearance racks and use reward credit cards to get back some of what they pay.
Earning cash back is an excellent way to get paid for shopping.
The rules of these programs can vary, but the main objective is for shoppers to get money for using a debit or credit card.
If you're a Bank of America customer, there's an opportunity to get cash back on eligible purchases through BankAmeriDeals.
Here's what you need to know about this program:
What are BankAmeriDeals?
Different banks have programs that reward customers for their loyalty.
BankAmeriDeals are similar and you only need an eligible debit card or an eligible credit card to participate.
But while this program gives you cash back when shopping with certain retailers, don't confuse it with cash back you earn for using a rewards credit card.
Some Bank of America credit cards have a cash back rewards program. With these cards, you earn a minimum of 1 percent cash back on purchases. And sometimes, a higher cash back percentage on purchases in certain categories.
For example, a cash back credit card may earn 5 percent cash back on restaurant and gasoline purchases, and 1 percent cash back on all other purchases.
The more you use these credit cards, the more cash you can earn. Rewards earned with a cash back credit card are redeemable for (but not limited to):
gift cards
statement credit
check
merchandise
How Does the BankAmeriDeals Program Work?
The good thing about BankAmeriDeals:
Any cash back you earn through this program is in addition to the cash back you might earn through your credit card's rewards program.
And fortunately, this isn't a program that you must opt into to start earning.
Anyone with an eligible Bank of America debit or credit card can earn cash.
Using the program is simple and convenient. To start, log into your Bank of America online or mobile banking account.
Once you're logged in, click the tab "Special Offers and Deals."
Here you'll see all of the Bank of America deals available to you. Deals change frequently, so it's important to check back often for new offers.
A cash back deal you see today may expire within a few weeks or months, or Bank of America may add new retailers to the program.
As you scan participating merchants, select any deals that interest you. After selecting these offers, you're now ready to shop and redeem your deals.
The next time you visit these merchants, use your qualifying Bank of America credit card or debit card to pay for your purchases.
Then:
Your cash back reward will be credited to your account within 30 days.
Another impressive feature with BankAmeriDeals is that you can decide where the bank credits your cash back after redeeming an offer. Cash back can be credited to a checking account, a savings account, a money market account, or your credit card account.
Maximizing Cash Back Earnings
To reiterate, cash back earned through BankAmeriDeals is not the same as cash back earned through a credit card's rewards program.
Whereas a credit card gives you cash back on all purchases, BankAmeriDeals only gives cash back when using your credit or debit card at select retailers.
Even so, this program partners with several retailers. So there's multiple opportunities to earn money.
In most cases, you can expect to earn between 5 percent and 15 percent cash back with select merchants through BankAmeriDeals. You can earn cash back on restaurants, hotels, clothing stores, drugstores, and more.
For example:
Starbucks: 10 percent cash back
Ruby Tuesdays: 5 percent cash back
Airbnb: 5 percent cash back
Rite Aid: 5 percent cash back
Dicks Sporting Goods: 5 percent cash back
Kohls: 10 percent cash back
Five Guys: 10 percent cash back
Hilton Garden Inn: 10 percent cash back
AutoZone: 5 percent cash back
Little Caesar: 10 percent cash back
To maximize how much cash you earn, periodically sign into your BankAmeriDeals account. Preferably before shopping, and if you plan to use an eligible credit or debit card for purchases.
Keep in mind:
When you sign into your account to search participating merchants, you're only able to see deals near your home address.
If you travel outside your local area, there's a feature that lets you search for deals near you. If you find a deal, add it to your account before using your Bank of America eligible credit or debit card.
What You Need to Know About Redeeming Offers?
Be mindful of the fact that many deals on the portal are single use. So once you use a deal, you can't use it again.
Occasionally the portal will have multiple use deals. If so, the deals status will remain "Ready to Use" after using it the first time. This indicates that you can use it again. Understand that once a particular deal expires it is no longer available for use.
This program is unique because it offers an additional way to earn cash back, too. You'll collect one coin each time you use an eligible debit or credit card to redeem a cash back offer.
The more offers you redeem through BankAmeriDeals, the more coins you'll collect.
This is not virtual currency, however.
Once you redeem four offers and collect four coins, you'll receive a $5 cash back bonus and advance to Level 2.
It's the same process at this level. The only difference is that you'll receive a $6 cash back bonus once you collect an additional four coins. Level 3 results in an $7 cash back bonus after collecting four coins, and an $8 cash back bonus after collecting four coins at Level 4.
You can also complete different tasks — such as playing games — to earn additional coins toward a cash back bonus. Keep in mind that levels reset every month. You'll revert back to level 1, at which point you'll have to advance to level 4 again.
What Are Eligible Bank of America Cards?
If you're a Bank of America customer, in most cases you're toting an eligible card in your wallet right now.
According to Bank of America's frequently asked questions page, "most Bank of America debit and credit cards, as well as Merrill Lynch credit cards are eligible for BankAmeriDeals."
However, you can confirm your specific card's eligibility by signing into your account and clicking the "Preferences" tab on the "Special Offers and Deals" page.
But while most of the bank's credit cards and debit cards are eligible, eligibility isn't immediate. If you open a new Bank of America account, or request a credit or debit card replacement, it usually takes about 30 days before you're able to see any of the deals.
It's important to note that checking accounts without a debit card aren't eligible for this deals program.
Should You Use This Program?
If you use a debit card or a credit card frequently, and you're a Bank of America customer, you should definitely take advantage of this program.
Earning cash back is a hassle-free way to get money back for everyday spending.
This is essentially free money that you didn't have to work for.
Use your cash back earnings to pay bills, increase your emergency fund, or enjoy some extra spending cash.
Plus, it doesn't cost anything to benefit from this program. Simply check the site frequently and get more information on available deals. Add interesting deals to your account and start earning money.
There's even an option to set up alerts. This way, you always know when new deals have been added to the program.
But even though this is a simple and fast way to earn cash back on top of any cash back reward offered by your credit card, make sure you compare BankAmeriDeals with other rebate programs before shopping.
For example, Ebates might offer a higher cash back percentage when shopping with certain retailers.
Conclusion
There's plenty of competition among banks, and these financial institutions know that you can go anywhere to open a bank account.
For this reason, many banks offer programs to attract customers and retain their loyalty.
This is one of the reasons why banks have reward credit cards and cash back deal programs for everyday spending. So if you have a Bank of America debit card or credit card and you've yet to take advantage of these deals, sign into your account today and see what's available to you.
Also, don't forget to set up alerts to maximize your savings. By doing so, you'll learn about newly added deals, thus creating more opportunities to earn cash.