How Online Checking Can Replace Your Traditional Checking Account
Learn how you can replace your traditional checking account with an online checking account and benefit from lower fees and interest earnings.
This is a sponsored article that was reviewed by the bank advertiser prior to publication.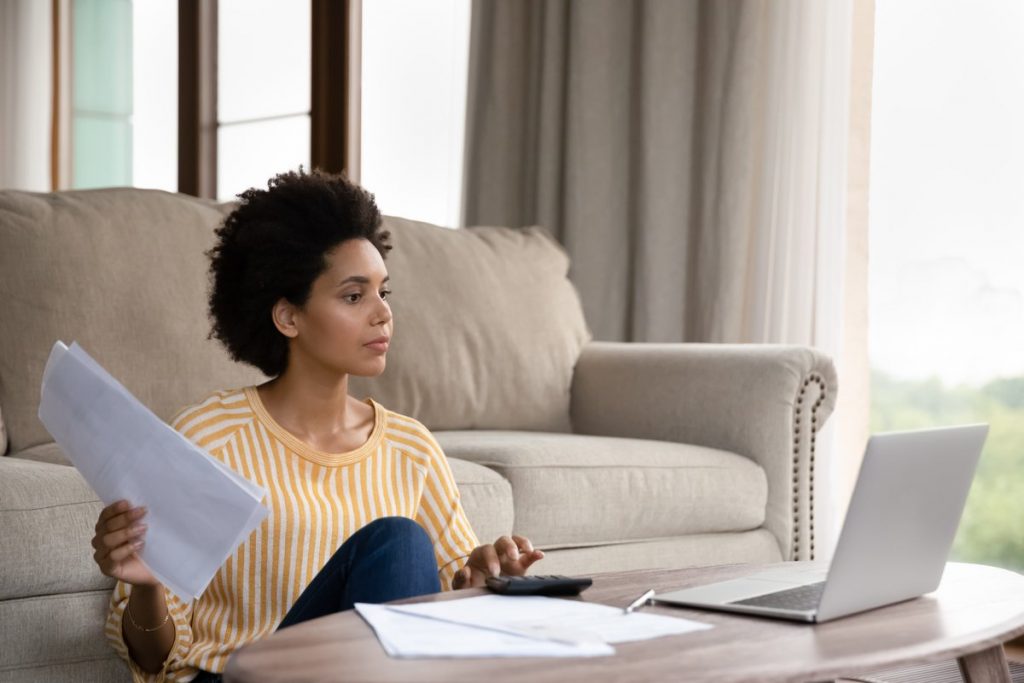 It's very common for someone to have a checking account that was opened at a local bank with a nearby branch. Sure, there can be an added level of comfort to see a bank branch and knowing that your money is there. But, more likely than not, it has become a rare occurrence to visit the branch to speak to a banker because you've been using online or mobile banking to manage your account.
If so, why not consider an online checking account, like CIT Bank's eChecking account?
Typically, online checking accounts have no monthly fees and offer a greater level of convenience, especially when it comes to ATM access and digital banking features.
Find out how an online checking account can replace your traditional checking without a major impact on your financial lifestyle. Instead, it could bring you more benefits!
Lower fees
A common trait of online checking accounts is the lack of monthly maintenance charges. As an example, CIT Bank's eChecking account has no monthly fees or minimum balance requirement. At the largest national banks, a basic checking account can have monthly fees of $7 to $15 and you'd have to meet various criteria (e.g., minimum balance or monthly direct deposit) to waive that fee.
Other account fees also tend to be lower as well, including fees for overdrafts and stop payment orders.
Earns interest
Many online checking accounts also offer interest on your balance. So, if you need to hold a good chunk of cash in a checking account, that money will grow every month.
By comparison, basic checking accounts at big banks do not provide interest earnings -- these accounts simply act as transactional financial hubs.
Missing branch access
The most notable difference between an online checking account and a traditional checking account is the access to physical branches.
However, it is important to evaluate the true value that you gain from access to physical locations. With the ability to perform core banking transactions through online and mobile banking, many consumers do not step into a branch on a regular basis.
Online banking tools, mobile banking apps, debit cards, and ATM access are able to serve the majority of a typical consumer's banking needs.
How Online Checking Can Replace Traditional Checking
Making payments
For online payments issued through your checking account, you can use the online checking account's bill pay service.
It will require the biller's address and any pertinent information -- notably, your account number for the biller's services. After providing the amount for the payment, the bank will send the payment for you.
In situations where the bank cannot transfer funds directly to the biller's account, the bank will mail a check to the biller on your behalf.
ATM access
ATM access is a valid concern with online checking accounts as ATMs will be the only way for you to withdraw cash -- if you ever really need to do so.
Most online banks don't have vast ATM networks. But, to get around this hurdle, they may partner with various ATM networks to offer surcharge-free access. These ATM networks tend to serve many areas nationwide and may offer more locations than the biggest of branch networks.
Even better, some banks will reimburse you for fees charged by ATM operators, in addition to not charging out-of-network fees. For instance, the CIT Bank eChecking account will refund up to $30 per month for ATM fees. So, effectively, you have to freedom to use any ATM -- not just those in specific ATM networks -- without worrying about racking up too much in ATM fees.
With a traditional checking account, you are likely to face out-of-network ATM fees plus any surcharges imposed by the ATM operator. You're limited to using those in-network ATMs in order to avoid hefty fees -- such as paying $5 to take out $20 in cash.
Check deposits
Typically, you would deposit a check at the teller or an ATM.
Now, with mobile check deposits becoming widely available, you can deposit a physical check from anywhere you have an Internet connection. Many banks provide this feature for free through their mobile banking apps.
The process involves taking pictures of the front and back sides of an endorsed check and submitting them for deposit. After the check deposit has been cleared, you may destroy the physical check.
You no longer have to make that visit to a branch or ATM when you can deposit a check from the comfort of your home -- or wherever you may be.
FDIC insurance
Many consumers are concerned about FDIC insurance, which guarantees your cash deposits (up to the applicable limits) in the event that the financial institution fails.
Fortunately, just like traditional banks, online banks offer the same exact level of FDIC insurance coverage.
You can rest assured that the money held in an online checking account is safe just like it would be in a traditional checking account.
Give It a Test Run
The likely reality is that you're already using your checking account in a way that hasn't required making a trip into the bank branch.
But, the switch to an online checking account may seem like a big change to your financial setup.
Luckily, online checking accounts -- such as CIT Bank's eChecking account -- don't usually charge monthly maintenance fees or require minimum balances. You can open one in as little as 10 minutes and use it as a second checking account. Over time, you may move more of your finances over to the online checking account because you realize that it offers everything you needed from a traditional checking account with the added benefits of lower fees, interest earnings, and other convenient features