Bank5 Connect High Interest Checking Account 2023 Review
Learn more about the fees and features of the Bank5 Connect High Interest Checking Account and how it compares to the best online checking accounts.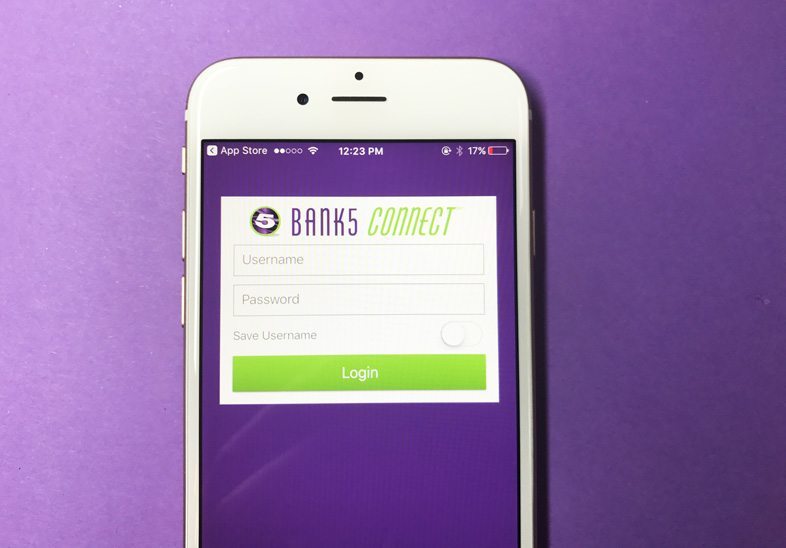 Bank5 Connect High Interest Checking Account Pros & Cons
Free Online Statements, Bill Pay, and Checks
Because Bank5 Connect is an online bank, it offers the best suite of online services that it can.
When you open your account you can enroll in online statements so you don't have to worry about dealing with paperwork being mailed to you each month. You'll also get your first order of basic checks free of charge.
Once the account is open, you'll be using Bank5 Connect's website to manage your money.
On top of making transfers, setting up recurring transactions, and depositing cash, you'll get access to bill pay services.
If you have a regular monthly bill, like a mortgage, cable, internet, or rent, the bill pay service makes it easy to pay the bill each month.
All you have to do is enter the details of the bill: how much to pay when it's due, and where to send payments. The bank will take it from there.
Each month, Bank5 Connect will transfer the money to the recipient electronically, or send a paper check through the mail. You won't have to worry about remembering to write and mail a check every month.
FDIC and DIF Insurance for Added Deposit Safety
Nearly all banks in the United States are insured by the Federal Deposit Insurance Corporation.
The FDIC insures ever bank account, up to $250,000.
If you have an account at a FDIC insured bank and the bank closes, you will not lose money, so long as you are under the $250,000.
The FDIC will reimburse you for the full amount.
Bank5 Connect understands that some consumers are still leery of online banks.
That's why it's gone the extra mile by getting additional insurance from the Depositors Insurance Fund.
The DIF is much like the FDIC but is operated at the state rather than the federal level. The Commonwealth of Massachusetts allows the DIF to act as an excess deposit insurer.
That means that the DIF insures any balances in excess of the FDIC limit.
No depositor has ever lost a cent from the closure of a bank insured by both the FDIC and DIF.
So, even if your account balance exceeds the $250,000, you won't lose money if Bank5 Connect shuts down. It's like having your money insured twice.
Use Any ATM You Want and Get Fee Refunds
One of the biggest concerns people have with online banks is being able to access their cash.
Without a physical branch to visit, you'll be visiting ATMs when you need to withdraw money.
Many ATMs charge fees for the privilege of checking your balance or withdrawing funds.
Finding a fee-free ATM can be a difficult and time-consuming endeavor.
For that reason, Bank5 Connect offers $15 in ATM free reimbursements each statement.
You can use any ATM in the US, no matter the fees. So long as the fees you incur total less than $15 per statement, they'll all be refunded.
One of the Best Online Checking Rates
Bank5 Connect's High Interest Checking Account lives up to its name, providing one of the best interest rates available from an online checking account.
There's no rate tiers to worry about, just one great rate that you can earn on all the money you have deposited.
All you have to do is maintain a minimum balance of $100 to start earning interest.
Monthly Fee and Minimum Deposit
The Bank5 Connect High Interest Checking Account is fee-free. There's no fee to open the account and no monthly maintenance fee.
You don't have to jump through hoops to waive the fee or maintain any minimum balance.
You can also use services like bill pay without paying.
The minimum deposit to open the account is $10, making it easy for most people to open one.
Once you've opened the account, there is no minimum balance you have to maintain.
Other Fees
Bank5 Connect does not charge any other notable fees for the High Interest Checking account. The only fees you'll see are fees common to all banks, such as stop-payment fees and wire transfer fees. Most consumers will not encounter these fees in the day-to-day lives.
Bank5 Connect High Interest Checking Account Fees
| Type | Essential Checking |
| --- | --- |
| Monthly Maintenance Fee | $0 |
| Out-of-Network ATM Fee | $0 |
| Overdraft Fee | $15 |
| Overdraft Protection Transfer Fee | $0 |
| Returned Item | $15 |
| Stop Payment | $15 |
| Deposited Item Returned or Cashed Check Returned | $5.71 |
| Incoming Domestic Wire Transfer | $0 |
| Incoming International Wire Transfer | $0 |
| Cashiers Check | $0 |
Convenience
The Bank5 Connect High Interest Checking account offers a huge variety of convenience features.
You can deposit checks through the bank's phone application.
There's no limit on how much you can deposit, but if you deposit more than $5,000 in a day, your funds may be held for longer than usual.
You can also use the smartphone app to manage your account, transfer funds, or set up recurring transactions.
Other convenience features include the previously mentioned bill pay services and ATM fee reimbursements.
How Does It Compare Other Online Checking Accounts
Bank5 Connect isn't the only online bank out there. If you want an online checking account, it's worth considering these competitors.
Capital One 360 Checking
Capital One 360 is the banking arm of the popular credit card provider.
As can be expected from a company that specializes in lending, the 360 Checking account offers an overdraft line of credit.
You can use your debit card to make purchases, even if they would reduce your balance below $0.
Your credit limit can be as high as $1,000, giving you plenty of flexibility.
Once you start using the line of credit, you'll have to pay it off like a credit card.
If you pay the balance in full at the end of your statement period, you won't owe interest. If you don't interest will start accruing.
The Capital One 360 Checking account offers a network of 40,000 ATMs in the US.
You also get free access to foreign ATMs, and no foreign transaction fees when using your debit card overseas.
That makes it a great account for travelers.
Axos Bank Rewards Checking
The Axos Bank offers one of the best interest rates available from an online checking account.
It beats even Bank5 Connect's generous interest rate. The catch is that you won't qualify for the rate unless you jump through a few hoops.
If you want to get the best rate, you'll have to meet the following requirements each month: receive $1,000 in direct deposits and make 15 debit card transactions.
If you meet one of the requirements, but not both, you'll earn a modest amount of interest. Meeting neither requirement will see the rate plummet.
Like Bank5 Connect, The Axos Bank debit card offers rewards.
The difference is that these rewards come in the form of cash back, and only apply at certain retailers.
TIAA Bank Checking
The TIAA Bank Yield Pledge is a promise to always offer an interest rate that ranks in the top 5% of similar accounts.
That makes its interest rate quite similar to the rate available on the Bank5 Connecting High Interest Checking account.
The biggest downside of the account is the hefty minimum deposit requirement: $5,000.
If you can meet that requirement, you'll get access to a good interest rate, no monthly fees, and ATM fee reimbursement.
Given that Bank5 Connect offers similar benefits, it's likely not worth waiting to build up the required balance.
The Final Verdict
The Bank5 Connect High Interest Checking account combines a great interest rate with low fees.
If you want an online bank that's easy to work with and gives you fee-free access to your cash, consider Bank5 Connect.