The Best Checking Accounts in California of 2023
See the best checking accounts available in California based on fees and features -- compared to online checking accounts, which are available nationwide.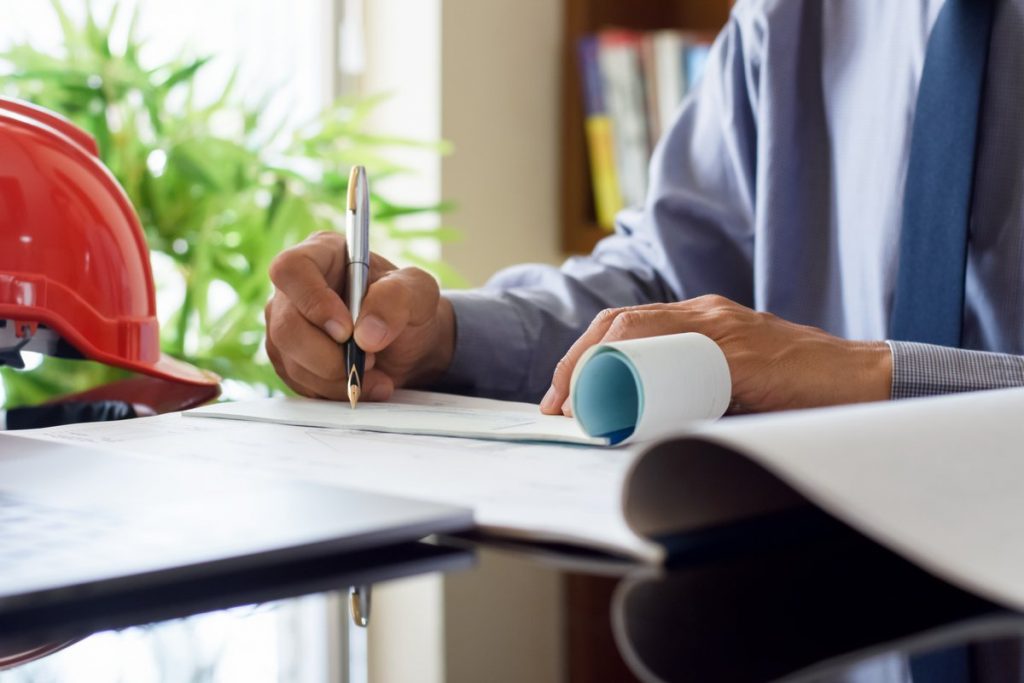 Your checking account is the center of your financial life. When you get a paycheck, you deposit the money in your checking account.
When you need to buy something with a debit card or pay a bill with a check, the money comes out of the account.
Because it plays such an important role in your financial life, it's essential that your checking account be easy to use and have the features that you need.
Typically, your checking account is the first bank account you open, and most people stick with a bank for a long time once they open a checking account. So, banks will compete to offer the best checking accounts to draw in customers.
If you live in California and need to open a new checking account, these are some of the best options available.
The Best Checking Accounts in California
Union Bank
Union Bank's Bank Freely account is a great choice for people who want a simple checking account that has no minimums and no fees.
You can open an account with as little as a penny and there are no hoops to jump through to avoid a monthly fee.
The account also offers a fee-free overdraft for overdrawn balances under $5 and two ATM fee rebates each month. That makes it even easier to avoid fees from the account.
BBVA
BBVA's Free Checking account is another good choice for people who want a simple, cheap checking account. Once you open the account with a minimum deposit of $25, there is no monthly fee to worry about.
For a small monthly fee, you can add optional features, such as ATM fee rebates, unlimited checks, or access to a safe deposit box.
Customers can also earn cash back when they use their debit cards by activating offers through the BBVA app before they shop.
Umpqua Bank
Umpqua Bank is a regional bank headquartered in Portland, Oregon.
Its Embark Checking account offers a fee-free checking experience with a few perks.
To open the account, you'll need a $25 minimum deposit. There's no monthly fee so long as you sign up for electronic statements.
One benefit of the account is that Umpqua Bank customers get on-demand access to financial experts who can provide advice or help them understand the best way to use their accounts. You can easily get in touch with an expert through the Umpqua Bank app whenever you need it.
Advantages and Disadvantages of Savings Accounts from Local Banks
Benefits
Drawbacks

Lower fees than national banks (but not always)
Personal service for account management

Smaller branch and ATM networks
Interest rates are not the highest available
When you're shopping around and comparing different checking accounts you should take the time to consider each account's pros and cons.
One of the perks of most local banks is that they tend to excel at providing personalized service.
However, local banks can also have drawbacks.
For example, most local and regional banks will have smaller ATM networks than large, national banks. This can be an annoyance if you travel as you might struggle to find an ATM that you can use without paying a fee. If you're a frequent traveler, this could be a dealbreaker.
Conversely, national banks often have ATMs and branches in every city and town you can visit. That can make it much easier to access your money when you need it.
How we picked
MyBankTracker took a measured approach to picking our top accounts for California. These accounts were chosen based on our analysis of the top 50 banks by deposit market share in California (according to FDIC June 2021 data), which includes coverage of major cities such as Los Angeles, San Diego, San Jose, San Francisco, Sacramento, and Fresno.
In particular, our selection trended toward checking accounts with the lowest monthly service charges, the least strict requirements to waive these fees, ATM network access, and other convenience features consumers may find helpful.
Online Savings Accounts Are Available Nationally
If you've looked at bank accounts from both local and national banks, and don't feel that they're right for you, there is another option available.
Online banks have become highly popular in recent years and it's pretty easy to see why.
Great features, great price
Online checking accounts have one major strength compared to the accounts offered by their brick-and-mortar competitors. They can offer premium features without charging a premium price.
Online banks have much lower overhead costs than physical banks because they don't have to pay all of the maintenance, security, and staffing costs associated with operating a network of physical banks. They also save a lot of money by relying on other banks' ATMs instead of maintaining their own networks.
This lets them run most of their operations from just a few buildings in centralized areas of the country. This means they can save a lot of money on operating costs and pass those savings on to their customers.
Most online banks have fee-free accounts with low or no minimum deposit requirements. They also offer great perks like interest on checking accounts, ATM fee rebates, and more.
FDIC Insurance
One common concern about online banks is whether they're truly a safe place to keep your money. It's hard to trust something that you can't see, especially if you're depositing large sums of money.
The good news:
The Federal Deposit Insurance Corporation (FDIC) insures online banks just the same as a brick-and-mortar bank.
When you make a deposit to an FDIC-insured bank, you are automatically covered. If the bank later goes bankrupt or is otherwise unable to return your money to you, the FDIC will reimburse you for the amount that you've lost.
The insurance covers up to $250,000 per account type, per depositor. So long as you don't exceed that limit at an online bank, you don't have to worry about losing money.
What Kind of Account is Right for You?
Online banks are a great choice for many people but they aren't perfect for everyone. Before opening an online account, ask yourself these questions to make sure it's a good fit.
Do you prefer to work with people face to face, or is electronic communication fine for you?
When you work with a physical bank, you can always drop by a branch and speak to a person when you need help. Online banks don't give you that luxury, which means that you'll have to resort to a phone call, e-mail, or online chat in the event that you need help with your account.
How often do you visit your local bank branch right now?
If you're a regular at your local branch and like going to the bank, going with an online bank might not be a good choice for you.
Do you excel at dealing with new technology?
Online banks make their user interfaces user-friendly, but they can still get complicated and there may be a learning curve.
You don't want to make a mistake with your money because you had trouble figuring out how to use your bank's app or website.
The Most Important Features of a Checking Account
When you're comparing checking accounts, these are four of the most important things to look at.
Fees
Bank fees can eat away at your balance over time.
Even a small fee can have a big impact over the long term, so it's important to choose an account that doesn't charge a monthly fee.
If you must choose an account with a monthly fee, make sure that there are easy ways to avoid the fee.
ATM & branch access
If you use cash a lot, you'll want to choose a bank that makes it easy to withdraw cash at an ATM or a branch.
That can mean a wide network of ATMs or fee rebates so you don't have to pay when you use another bank's ATMs.
Interest rates
While many checking accounts don't pay interest, there are a few that do. This is more common among online checking accounts.
Still:
Any interest you earn on a checking account is like free money, so if you have the opportunity to open an interest-bearing account, it can be worth doing.
Mobile banking
Most banks have mobile banking apps, but not all apps are made equally. If you plan to do your banking on the go, it's worth checking out each bank's app to find which one you like the best.
Is Going Local Best For You?
If you're looking for a good deal on a checking account, working with a bank local to California is one of the best ways to do it.
National banks have their perks, but one of the drawbacks is that they tend to offer a single account for every customer across the country.
Local banks are more able to respond to local needs.
They'll also be more familiar with the local economy and the financial situations that families in your area may be facing.