The Best Checking Accounts in Kentucky for 2023
Find out which local Kentucky banks provide the best checking account options to residents based on account fees, features, and convenience.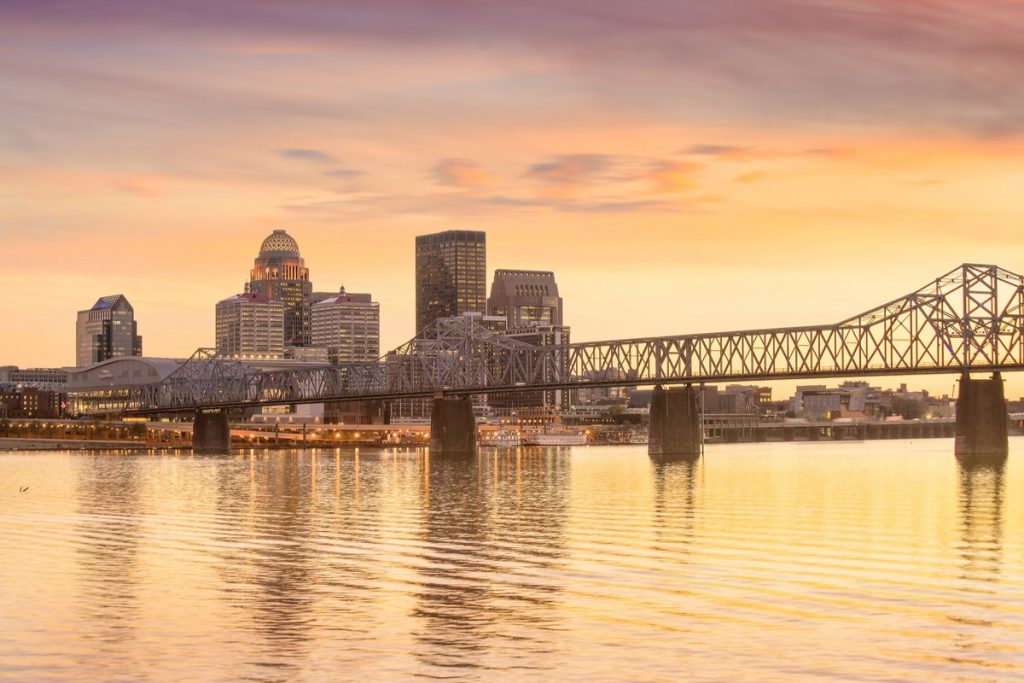 A checking account is a tool many families use to manage their finances. They have their paychecks direct deposited or mobile deposited into them.
Families often use debit cards to access money in their accounts to buy groceries and other needs. Online bill pay can be used to pay larger bills, too.
This vital tool isn't always easy to evaluate, though. Several checking accounts have a long list of fees that can make a checking account a considerable expense. Thankfully, plenty of banks offer essentially free or low-cost checking account options.
If you live in Kentucky, here's a primer to help you find a good checking account for your needs.
Compare Checking Account Options
Make sure that you look at other checking accounts that could be better for you:
The Best Checking Accounts in Kentucky
Fifth Third Bank - Momentum Banking
Fifth Third Bank's Momentum Checking account may be worth considering. The account itself is free with no minimum balance requirements. There are no minimum deposit requirements or monthly maintenance fees, either.
When you direct deposit your paycheck in this account, the bank claims you can get access to the money up to two days early without a fee. The bank also offers over 50,000 fee-free ATMs. You get a contactless debit card and online bill pay, too.
Accounts with less than $2,500 in them that remain dormant for 12 months will be assessed a dormancy fee of $5 per month.
Republic Bank & Trust - Easy Checking
Republic Bank & Trust offers its Easy Checking account to customers in Kentucky. This account has no minimum balance, no below balance fees, no monthly maintenance fees, and free ATM transactions at over 90,000 ATMs.
The bank provides mobile banking with mobile check deposit as well as Zelle money transfer services. You get unlimited check writing with this account. To open the account, you need a minimum of $50.
Community Trust Bancorp, Inc. - Flexible Checking
Community Trust Bancorp, Inc. offers multiple checking accounts, but we liked their Flexible Checking account best. It requires a $100 minimum deposit but doesn't have a monthly maintenance fee.
You also don't have to keep a minimum balance in the account. The account comes with 20 complimentary checks, unlimited check writing and deposits, monthly statements, mobile banking, and internet banking.
Independence Bank of Kentucky - Freedom Checking
Independence Bank of Kentucky has a Freedom Checking account you may want to look into further. The account doesn't have monthly service charges and comes with a check intro pack.
You have over 55,000 ATMs you can use with no ATM fees with this account. You can get an instant issue debit card if you apply in person. Other benefits include unlimited check writing, telephone banking, digital banking, mobile check deposit, bill pay, statements, and more.
You must have at least $50 to open an account. This minimum can be waived with a direct deposit into the account.
Whitaker Bank - FREE Checking
Whitaker Bank has five checking accounts to choose from which may seem overwhelming. That said, we prefer their FREE Checking account. As you'd expect, the account has no monthly maintenance fees or minimum balance requirements.
You get free eStatements with the account and don't have any direct deposit requirements. You get a free variety pack of 40 checks to start when you open the account. You also get unlimited check writing privileges.
All checking accounts come with online banking, mobile banking, telephone banking, free bill pay, free eStatements, and unlimited debit card transactions. You'll need a minimum of $100 to open this account, though.
How we picked these accounts
MyBankTracker analyzed the top 50 banks by deposit market share in Kentucky based on the FDIC's June 2022 data, with coverage of major cities including Louisville, Lexington, Bowling Green, Owensboro, Covington, and Frankfurt.
We then choose our top five accounts by looking for accounts that had the lowest monthly service fees, easy ways to waive any monthly service fees that existed, their ATM networks, and other features customers may find convenient.
Big Bank vs. Online Banks
Local Kentucky banks may provide all of the services you need, especially if you don't travel often. You do have other options that may be a better fit, though.
These other options include big banks and online banks. Here's what you should know about these options.
Benefits of online banks
Easy accessibility anywhere
Online banks offer solutions that allow you to bank anywhere with an internet connection.
Best-in-class technology
Branch visits aren't an option, so online banks know their technology must be easy to use and work well.
FDIC insurance
Many worry online banks are a scam, but they offer the same FDIC insurance as brick-and-mortar banks as long as they're an FDIC member institution.
Superior fee structure
Online banks don't usually charge as many fees due to lower overhead costs from not having branches. The fees they do charge may be lower. Of course, this varies from bank to bank but tends to be accurate across most online banks.
Interest rates may be better
Another benefit of lower overhead costs is interest rates for online checking accounts are often higher than brick-and-mortar banks, assuming interest is offered.
Drawbacks of online banks
No physical branches
You receive benefits from the cost savings of an online bank not having branches. It means you can't visit a branch in person, though.
Not useable without internet access
Online banks require the internet to bank.
Managing your account can be difficult or impossible if you lose internet access due to a natural disaster or other reasons.
Depositing cash is more cumbersome
Online banks don't have branches to deposit cash at. While you may have other options, they aren't as convenient.
Positives of big banks
Many banking locations
The big banks focus on offering services in the traditional face-to-face manner. They do this by providing an extensive branch network located conveniently near their customers.
Fix problems in person
If you have an issue, you may be able to avoid the call center to get it fixed. Simply show up at a branch in person and see if they can fix your problem.
Several banking and loan products
Larger banks have more corporate and regional support than smaller banks. This can allow them to offer more banking and loan products to their customers in all of their markets, including more specialized options.
Technology
Big banks know people want to access their accounts using the internet. They still offer technology solutions, but they may not be as easy to use or on the cutting edge of the industry trends as online banks.
Downsides of big banks
Fee waivers are annoying
You may be able to get a fee waived but likely have to jump through several hoops to make it happen.
Many potential fees
One way big banks cover their higher costs to operate is by charging a long list of fees, often at high prices.
Low or no interest
Larger banks usually skimp on interest as another way to cut costs. Instead, they lure customers with their branch locations and other services they offer.
Large bureaucracy
The bigger a bank is, the less likely you can get a problem solved quickly by a front-line worker with authority. Your issue may have to go through higher management levels to get it addressed at a big bank.
Choosing the Best Checking Account for You
Banks offer several types of checking accounts because each person has unique needs. When looking for a bank and checking account for your situation, you should focus on making sure your needs are met in these categories.
Accessibility
Different bank types allow you to access funds in different ways. Online banks focus on technology. Big banks focus on a large regional or nationwide branch network. Local banks focus on serving your needs at local branches.
Find which way works best for you. Then, find a bank that offers those options. Keep in mind big and local banks likely still provide technology solutions.
Fees
Each bank and even each account at a bank may have different fee structures. Ideally, you want to find a bank that allows you to bank normally with as few fees as possible.
Many accounts claim to be fee-free. This is rarely true in all instances.
While day-to-day activities may be free, others may charge fees. For example, you likely have to pay a fee to make a wire transfer.
Interest
A checking account isn't your best bet if you're looking for interest. Instead, you may want to consider a savings account or certificate of deposit.
That said, many checking accounts do offer interest. The rates aren't typically high, though. Even so, every dollar counts. If all else is equal, picking a checking account with a higher interest rate may be wise.
Some banks do offer a unique type of checking account. Rewards checking accounts offer much higher interest rates.
You usually have to complete several requirements to earn the higher rate. The rate may be limited to a certain amount of deposits. Still, the higher rate may be worth the trouble.
Other banking services
Banks offer more than just checking accounts. While you're opening a checking account, it makes sense to see what other bank services you may use.
If these other services can help you save money overall, you should consider them when picking a checking account. For example, a bank that offers free money orders or wire transfers could save people that use these services a lot of money.
Once you're a bank member, you may want to take out a loan. In this case, having a mortgage or other loan officer at your local banking center could make the process much smoother.
Other services you may want to look for could include personal banker services or financial advisory services.
Technology
Accessing your bank using an app or online banking is a must in today's world. When considering banks, look at reviews of their mobile apps and online experience.
You want to make sure these options provide the services you need. It doesn't hurt to verify others aren't having issues using these features when reading reviews. Not all technology is easy to use.
Pick the Best Checking Account for You
After considering how you plan to use a checking account, it's time to evaluate your options. You can compare your needs to the above-mentioned checking accounts to see if they're a good fit.
Don't forget to consider your other options, including big banks and online banks. Your ultimate goal is to find a long-term checking account that helps your family finances.