Chase Secure Banking Account Review 2023: No Checks, No Overdrafts
Learn all about the Chase Secure Banking Account, a checking-account alternative that doesn't offer paper checkwriting or overdrafts.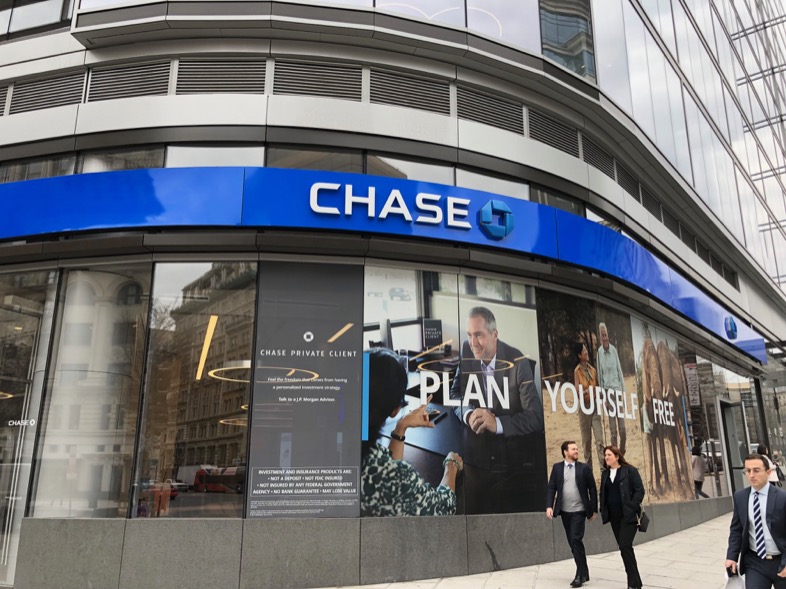 To help people who have trouble overspending on their checking accounts, Chase offers a checking-account alternative.
Based on a review of the Chase Secure Banking account, it is nearly identical to Chase's basic checking account option.
The biggest differences are that these specific features are not available with this account:
Check-writing
Overdrafts
Wire transfers
The account is designed to reduce the likelihood that customers overspend and end up with a negative balance.
Even better:
It is a great choice for consumers who have a bad banking history and are having trouble qualifying for a traditional checking account.
However, as always, there are fees and other factors to consider. Take a closer look at the perks and downsides of the Chase Secure Banking account.
Nationwide Access to Branches and ATMs
When opening a new checking account with a particular bank, many people consider the number of physical bank branches in their area. They also look into the number and location of nearby branches and ATMs.
Look:
The ease of withdrawing cash is an important consideration, especially during an emergency.
But unfortunately, if you choose a bank that has few branches near you, you could end up paying a ton in ATM fees. Or, driving a good distance to find a branch, costing you time and money.
If you've had trouble locating bank ATMs in the past, making a switch to Chase might provide a better experience. Once you've opened an account, you're able to access up to 16,000 Chase ATMs nationwide.
Use these machines to withdraw cash or deposit checks.
More access to teller machines means you don't have to worry about ATM fees eating into your balance.
Chase Debit Card
Once you open an account, you'll also receive a Chase debit card. You can use it for everyday purchases and more.
A debit card makes checkout easier.
You don't have to worry about writing a check. And with a debit card, you're able to carry less cash in your pocket. So you don't have to worry about losing your money or theft.
One amazing feature of the Chase debit card is that you don't have to deal with overdraft fees. These are fees charged by a bank when accountholder's don't have enough money in their account to cover a transaction.
Overdraft fees can add up quickly.
But with Chase Secure Banking, the bank will decline a transaction if you don't have enough in your account. This simple feature protects you from overdraft charges that can leave your account in the negative.
To make things better:
Even in the event of a negative balance, Chase won't charge an overdraft fee.
A negative balance might occur when a transaction is approved, yet the amount actually charged to your card is more than what you have in the account.
This can happen when dining out. The restaurant might run your debit card for one amount, but charge a different amount based on your tip.
Low Monthly Fee
The Chase Secure Banking account has a monthly fee of $4.95 and there is no way to waive this fee.
Typically, a basic checking account will have a higher monthly fee, but there would be various ways to waive the fee (e.g., direct deposits, minimum monthly balance requirements, etc.).
So:
If you're considering this account, you cannot avoid this monthly fee. You should be using this account as a stepping stone to build good banking habits and a history that will help you transition to a standard checking account.
No Interest Earnings
Most people expect to earn interest with a savings account, money market account, and a certificate of deposit. But when it comes to interest, it's typically not expected with a checking account.
Some accounts do earn interest, though. But unfortunately, the Chase Secure Checking account is not an interest-bearing account.
So if you want to grow your balance, also think about opening a high-yield savings account.
Convenient Features
The Chase Secure Checking is also a great account because it offers a wealth of convenient features.
The tools and resources a financial institution offers can contribute to a positive banking experience. And with Chase, there's no shortage of tools to help manage your money.
For example:
1. Chase mobile app
Mobile banking has become a primary way for bank customers to monitor their account activity. It offers similar features to online banking.
This includes:
transferring funds
reviewing account activity
setting up bill pay
Mobile banking, however, proves to be more useful as it also allows for mobile check deposits. This simple feature can eliminate sitting or standing in long bank lines to deposit your paycheck. 
Plus, mobile banking allows you to check your account 24 hours a day, seven days a week from anywhere.
You can be at work, at home, in your car, at the beach, or another location away from your computer. The ability to watch your account more closely also helps you detect fraudulent activity sooner.
2. Budgeting tools
Knowing how to budget is important to successfully manage your personal finances.
Chase also offers a feature that allows you to track expenses and create a monthly budget to ensure you don't overspend each month. This is an excellent tool for identifying where your money goes.
3. Savings tool
Knowing how to save is just as important as budgeting. The good news is that Chase also offers resources to help you make better decisions with your money. This can help you spend wisely and save more.
Once you're a customer, you'll find information on how to supercharge your savings.
This can involve starting small with little changes here and there to bank more of your money.
4. Know your credit
Whether you're thinking about buying a home or a car in the future, a great credit score can help you get approved and secure a low interest rate.
But sadly, many people never check their credit. When you open a Chase Secure Banking account, you also gain access to tools that'll help you take control of your credit.
You'll receive unlimited access to your credit score, and credit alerts if any significant changes occur on your file. You'll even find tips on the bank's site on how to improve your score.
Compared to the Chase Total Checking Account
But while the Chase Secure Banking account offers many features, it's not the only personal checking account offered by Chase.
There's also the option of the Chase Total Checking which offers many of the same benefits as Secure Checking. The downside is that the former checking account has a higher monthly service fee of $12 each month.
But unlike the Chase Secure Checking account, there are ways to avoid this fee.
With Chase Total Checking, the bank will waive this fee:
if you have direct deposits totaling $500 or more during each statement period, or
if you have a daily beginning balance of $1,500 or more in this account, or
if you have a combined average daily beginning balance of $5,000 in qualifying deposit/investment accounts.
But similar to the Chase Secure Checking, the Chase Total Checking account doesn't earn interest.
So, if you're looking for a way to get a return on your checking account, you'll have to explore other checking options.
Final Verdict: Is It the Right Account for You?
The Chase Secure Banking Checking account might be the right choice if you're looking for simplicity and a low service fee. It's also great if you're looking for tools and resources to help better manage your money.
But while this account does offer a lot, it also lacks some basic features. These include overdraft protection, check-writing, and wire transfers. Plus, the account doesn't offer a way to avoid the monthly service fee.
If you prefer some of these missing features, you might be more satisfied opening a Chase Total Checking Account.
Or, you might consider an online checking account instead because online banks tend to charge no monthly account fees while balances also get to earn interest.
Or, if you're looking for a second chance checking account, be sure to compare the different options available.