Discover Bank Cashback Debit Checking Account 2023 Review
Learn more about the fees, cash back rates, and features of the Discover Cashback Debit Account and compare it to other checking accounts from online banks.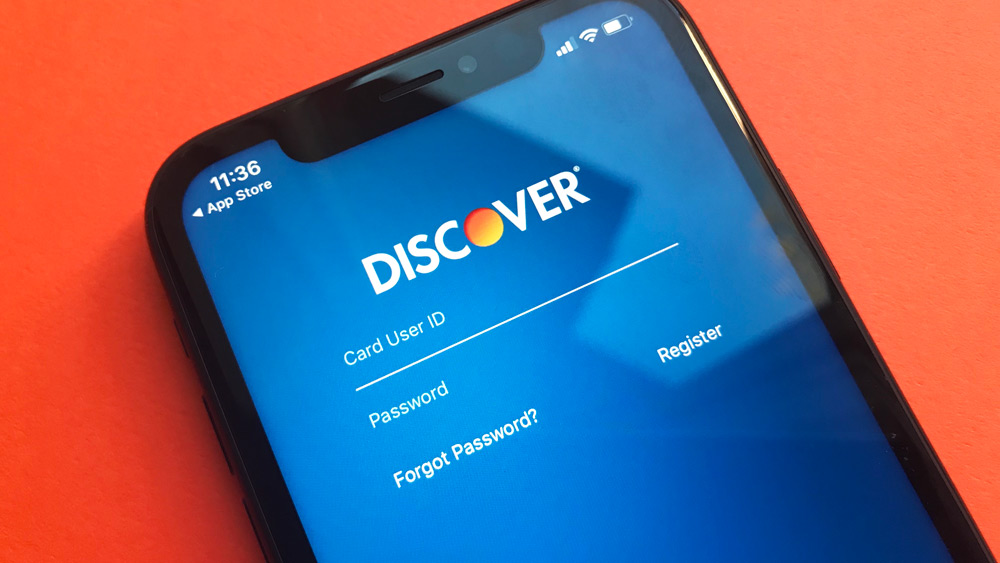 Discover Bank iPhone App
Though many people know Discover as a credit card issuer, the company also offers banking services. Among those services is a wide variety of checking accounts.
One account, the Discover Cashback Debit account lets you earn rewards when you use your debit card.
If you need to open a new checking account, in this review, learn what you need to know about the Discover Cashback Debit account.
Earn Up to $30 a Month in Cash Back Rewards
Most debit cards are relatively basic. You can use them to make withdrawals from your checking account or to make purchases.
They don't offer much in the way of purchase protection or other benefits.
Credit cards, however, excel at offering these extras. Many credit cards offer significant consumer protections, benefits like extended warranty, and features like price protection.
One of the biggest benefits of credit cards is their rewards. You can earn cash back, airline miles, and other rewards for every dollar you spend using your credit card.
Because of their rewards, many consumers use their credit cards for making purchases rather than their debit card. The problem is that some people don't want to use a credit card.
Whether it be because they don't like using credit, or don't trust themselves to make payments on time, there are many reasons to avoid credit cards. Plus, some people cannot qualify for cards that offer rewards.
Discover's Cashback Debit account lets these people get the benefit of rewards without having to open a checking account.
When you use your debit card to make a purchase, you'll earn 1% cash back on up to $3,000 in debit card purchases each month (see advertiser website for full details). If you earn the maximum each month, that's the equivalent of $360 cash back each year.
The money will be deposited right back into your account.
The only catch is that you won't earn rewards for purchases of cash equivalents like money orders.
You also won't earn rewards for payments through services like Venmo.
Discover Cashback Debit Account Pros & Cons
Award-Winning Customer Service
Another benefit of the Discover Cashback Debit account is Discover's award-winning customer service.
Discover has become known in the credit card industry for its great customer service.
It offers benefits like the ability to check your credit score, for free, even if you're not a customer. That level of service and support has earned Discover the number one customer loyalty ranking eighteen years in a row.
If you need help with your account, you can call Discover's helpline at any time of day.
If you'd rather avoid the phones, you can make contact online. Discover's website offers the option to chat with a representative or send a secure message. If you like your correspondence to be physical, you can even mail a question to Discover.
Given that your entire banking experience with Discover will be online, knowing that a friendly and knowledgeable team is available to help can be a big draw.
Centralize Your Financial Life
People's financial lives are more complicated than ever these days. You might have your savings at one bank, checking account at another, retirement accounts at a third, and your mortgage from a fourth.
While Discover doesn't offer every banking service under the sun, you can consolidate a lot of your accounts with Discover. You can open a checking, savings, and credit card account all at one place. You can also get personal, home equity, or student loans.
Keeping more of your financial life in one place can make it much easier to manage.
ATM Access
Discover is part of two large ATM networks that span the United States: the Allpoint and MoneyPass networks.
You can use any of the more than 415,000 ATMs in the US to withdraw money from your account, but try to stay in-network to avoid fees. There are more than 60,000 surcharge-free ATMs available, so you're unlikely to have trouble finding one nearby.
If you do use an ATM outside of the Discover network, you'll never pay a fee charged by Discover.
You will have to cover any fee that is charged by the ATM owner, these fees can be a few dollars and add up over time. Take advantage of Discover's large ATM network whenever you can.
Cash Back Instead of Interest
Many online checking accounts pay interest, but the Discover Cashback Debit account does not.
Instead of paying interest on the balance that sits in your account, Discover offers cash back on spending.
Whether you'd be better off with an account that pays interest depends on the balance you plan to maintain in the account.
With the paltry rates offered by most banks on their checking accounts, there's a good chance you'll earn more in cash back than you would earn in interest.
No Monthly Fees or Minimum Deposit
One great feature of the Discover Cashback Debit account is its lack of a monthly fee.
Many checking accounts with premium features like the ability to earn cash back would have hefty fees and strict requirements to open the account.
Discover has made it as easy as possible to open its checking account. There's no minimum deposit required to open the account, you just need to make a deposit of any amount.
Likewise, there's no minimum balance that you have to maintain. You won't be charged a monthly fee, no matter how low your balance gets.
Few Other Fees
Online banks have a huge leg-up on their competition because they cost less to run. That means they can charge fewer fees and put more money in their customers' pockets with interest and rewards.
Discover holds true to this, charging very few fees on its Cashback Debit account.
What the fee schedule for the account looks like:
Discover Cashback Debit Account Fees
| Type | Fee amount |
| --- | --- |
| Monthly Maintenance Fee | $0 |
| Out-of-Network ATM Fee | $0 (ATM operator may charge fees) |
| Overdraft Protection Transfer Fee | $0 |
| Returned Item | $0 |
| Deposit Item Returned | $0 |
| Stop Payment | $0 |
| Incoming Domestic Wire Transfer | $0 |
| Incoming International Wire Transfer | $0 |
| Cashiers Check | $0 |
As you can see from the table, this is a very cheap account to use, making it great for the fee-conscious consumer.
Convenience
The Discover Cashback Debit account is highly convenient.
Because Discover is an online bank, it has heavily invested in its mobile banking experience. You can fully control your account from your phone, making it easy to do your banking from anywhere.
You can set up one-time or recurring transfers, pay your bills, deposit checks, and see your transaction history, all from the palm of your hand.
The fact that the debit card offers cash back rewards also means you can use it as your main spending card.
You don't have to carry around extra credit cards to avoid passing up on rewards or worry about which card to use at which store. This will simplify your shopping trips.
Discover's wide ATM network also makes getting cash when you need it a breeze. Just use Discover's ATM locator to find the closest fee-free ATM.
How Does It Compare?
You have a lot of options when opening a checking account since it is the most common type of account in the U.S.
Though it might be tempting to go to the local branch of a national bank chain, consider your options first.
Online banks, like Discover, pay great interest, charge fewer fees, and offer innovative features like the ability to earn cash back.
No matter what type of bank you choose, you should compare the accounts that are available from that type of bank.
Other than the fees you'll pay and how easy it is to access your money, you should consider these factors when choosing a checking account:
Minimum deposit
Fee waiver requirements
Interest rates
ATM access
The Final Verdict
The Discover Cashback Debit account is not going to yield the most rewards on your spending. It cannot match the potential rewards earnings from a top-notch cash back credit card.
As a checking account, however, it is a decent option because of its low fees with no stringent balance requirements. The ability to earn cash back is a small bonus for people who don't like to use credit cards.
If you're a heavy cash user, you might want to choose another account that offers ATM fee reimbursements.
Similarly, if you already have a rewards credit card that offers more cash back, you're better off with a different checking account that might have other, more useful features.