How to Get the Most Miles from Your Frequent Flyer Programs
Learn how you can get the most value from your frequent flyer miles through your favorite airline loyalty programs, including free flights and more.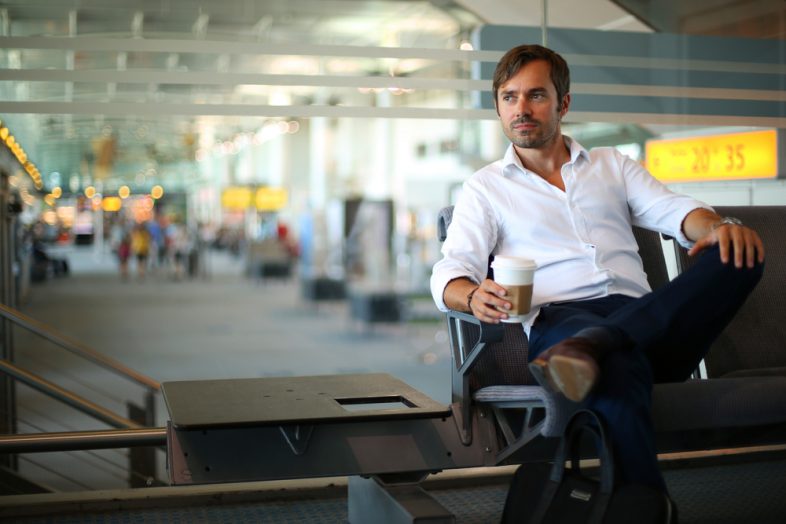 Have you ever found frequent flyer miles to be confusing?
If so, then you're not alone. These programs, which used to be pretty straightforward, can now be hopelessly complicated. In fact, I often speak with the airline's representatives who fail to understand key parts of their own programs.
What Are Frequent Flyer Miles?
In the early 1980s, airlines invented frequent flyer programs in order to encourage travelers to remain loyal to their carrier over their competitors.
Travelers would earn miles from flying and then redeem their miles for a free flight. Technically, your miles are the property of the airline, which holds it in an account for you to use.
But over the last 35 years, much has changed. Travelers now earn fewer miles per flight, and they must redeem more miles to book an award reservation.
However, there are more ways than ever to earn frequent flyer miles, and thankfully, there's still plenty of value in collecting and spending frequent flyer miles.
How To Earn Frequent Flyer Miles Earned
Initially, airlines would award customers one frequent flyer mile for every mile flown.
This would give you an incentive to fly a longer, indirect routing, leading some mileage earning enthusiasts to take circuitous "mileage runs" just to earn more miles.
But today, most major US airlines now award frequent flyer miles based on the amount that you paid for your ticket, starting at five miles per dollar and rising if you have elite status with their frequent flyer programs.
You earn elite status by flying the most miles, and those with the highest levels of status can earn as much as 11 miles per dollar they spend.
Depending on the frequent flyer program, you'll also get more miles for buying tickets in a higher fare class, such as fully-refundable fares, or for flying in business or first class.
Also, there are many ways to earn miles apart from buying airline tickets. The easiest way to earn miles is from an airline credit card.
Nearly all airlines offer a credit card that allows you to earn at least one mile spent on most purchases and double miles for airline tickets. These credit card miles are how most rewards are earned today.
Besides, each airline has a list of partners that offer miles, and you can earn more miles by making specific purchases.
You can earn miles by:
Staying in hotels
Renting cars
Taking a cruise
Enrolling in a dining rewards program
Using a shopping rewards portal
Purchasing cable or satellite television services
Changing energy companies
Buying flowers
Taking surveys
Getting a loan
What You Can Do With Frequent Flyer Miles
Frequent flyer miles were originally designed to be redeemed for award tickets, but the airlines now offer dozens of different ways to spend your miles.
Options typically include hotels, car rentals, merchandise, and even magazine subscriptions.
When it comes to flights, a domestic, round-trip flight in economy class costs 25,000 miles, and first class is usually around 50,000 miles.
An economy class ticket to Europe would be about 60,000 miles round trip, while business class awards to Europe are often around 120,000 miles.
The miles required will depend on the frequent flyer program, and there are some good and bad deals out there.
Also, most airlines will highly restrict the number of award seats made available at the lowest mileage levels, and offer many more options if you are willing to pay more miles.
The Best Way To Maximize Your Miles
Your miles are most valuable when redeemed for airfare, as the airlines rarely offer strong value when redeeming miles for other products and services.
Specifically, you'll usually get the most value from your miles when you book either last-minute tickets or awards in business or first class flights.
We're all familiar with the airline practice of charging outrageously high prices for tickets with little advance notice.
But when you can book these flights for a relatively low amount of miles, you receive a very high amount of value per point redeemed.
Likewise, business and first class tickets might cost 3-5 times more than an economy class seat, but may only cost double the number of miles for an award.
Just keep in mind that these award reservations are not entirely free.
You will usually have to pay a small amount in taxes and fees although some foreign carriers impose hundreds of dollars in fuel surcharges on award tickets.
However, booking international business class tickets at the lowest mileage levels isn't as easy as you might think.
Search partner airlines
One of the keys to finding available award seats is to redeem miles for flights operated by partner carriers. Most airlines are members of one of three international airline alliances.
Delta is part of the SkyTeam alliance which has 20 airlines including Air France, KLM, Aeromexico, Korean Airlines, and China Airlines.
American is part of the OneWorld Alliance which allows you to use your American Airlines frequent flyer miles for award flights on 17 airlines including British Airways, Japan Airlines, and Qantas.
Finally, United is part of the Star Alliance which enables you to use your United frequent flyer miles on 27 carriers including Air Canada, Lufthansa, Singapore, and Turkish.
When you look for award flights on partner carriers, including some partner airlines that aren't part of an alliance, then you will find a lot more award seats available.
For example, it's not uncommon to redeem United miles for a trip to Europe on Lufthansa and Swiss, without ever flying on a United aircraft.
Ways To Earn More Miles
Now that you're beginning to understand the power of frequent flyer miles, you'll want to know how to obtain as many as possible.
First, you need a strategy that allows you to earn the most credit card miles from your regular spending. Nearly every airline has a co-branded credit card, and some airlines have multiple credit cards at different price points.
Additionally, almost all airline credit cards offer sign-up bonuses to new cardholders.
These bonuses are typically at least 25,000 miles, but many can be 50,000 miles or more. 50,000 is considered to be a good offer, and anything over 50,000 miles is excellent.
Transfer miles between airline loyalty programs
Another way to earn more credit card miles is to choose travel reward cards that offer points that can be transferred to airline miles.
American Express Membership Rewards Program, Chase Ultimate Rewards, and the Citi ThankYou Rewards are three programs that feature points that can be transferred to airline miles with multiple frequent flyer programs.
Earning miles in these kinds of flexible reward programs allows you to transfer your miles to any frequent flyer program that it partners with.
Also, these cards are more likely to offer you several points per dollar spent on individual purchases like travel and dining, whereas most airline credit cards just offer one mile per dollar and double miles for airline purchases.
Earn more miles as faster as possible
When you have the best rewards credit card for your needs, you can earn miles by charging as much as possible to your cards, but you should only do so if you meet two requirements.
First, you must always avoid interest charges by paying each month's statement balance in full.
Second, you should never be tempted to spend more money to earn frequent flyer miles.
You should only use your credit card to spend what you would have otherwise, recognizing that the costs of any unnecessary purchases vastly outweighs the value of any rewards you receive.
Ways to increase your spending include using your credit card to pay for insurance bills, medical bills, and utilities. Anytime you are about to write a check, contact the biller first to see if it accepts credit cards instead.
Others volunteer to pay expenses when they are reimbursed.
For example, you could charge a dinner when your friends give you cash for their share, or you can make work-related purchases that are reimbursed by your company or your client.
Next, you need to take a look at the airline's website, to understand all of the ways that it offers miles.
It could be that you regularly do business with one of the airline's partners that offers miles, and all you have to do is to supply your frequent flyer number.
This applies especially to the shopping and dining programs that many airlines have.
And when you travel, you should always ask the hotel and rental car agencies if they offer frequent flyer miles, and be prepared to offer your number.
Finally, airlines frequently conduct promotions that offer bonus miles for certain activities.
You might earn a bonus for flying a new route, shopping with a particular retailer, or just from subscribing to their email list.
It pays to regularly go to your airline's website and look through all the promotions it offers. Most of the time, you'll need to register for a given promotion to qualify for additional miles.
Take Time To Research Your Best Options
Frequent flyer programs can be confusing, but it's worth spending some time to get to know how to earn and spend your miles best.
While many frugal people spend their spare time clipping coupons for relatively small discounts on their purchases, those who collect frequent flyer miles can enjoy award flights worth hundreds, or even thousands of dollars.
By taking some time to ensure that you are earning miles in as many ways as possible, you too can experience the thrill of award travel.