Fifth Third Student Checking Account 2023 Review
Find out about the fees and features of the student checking account available from Fifth Third Bank while you compare it to other student checking options.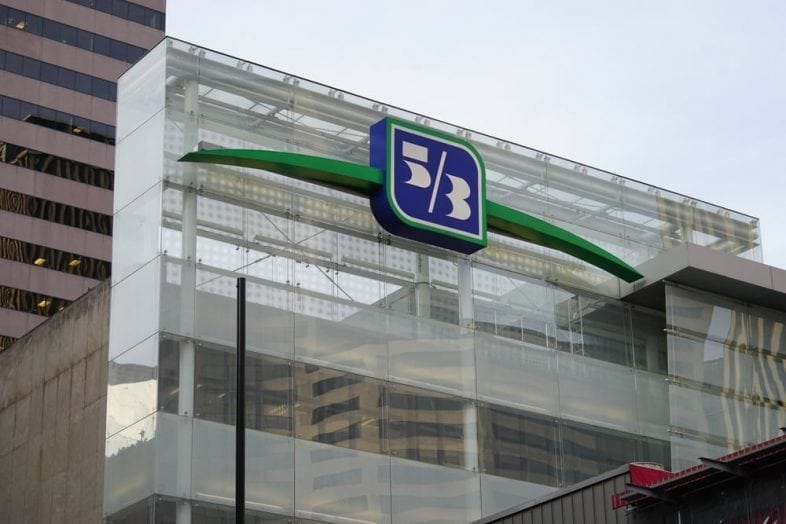 Your time in school may be the opportunity to take the first steps toward financial independence -- in the form of a checking account.
A student checking account is crucial. So, you'll want a good one.
On your search, you might come across Fifth Third Bank as an option, especially if you live or college campus is in the Midwest or Southwest.
If you're looking to open a new checking account, this review will tell you what you need to know about the Fifth Third Student Checking Account.
Fifth Third Student Checking Account Pros & Cons
The Fifth Third Momentum App
Paying off student debt is an important part of establishing yourself financially after you graduate.
Even if you're still a student, it's worth the effort to try to pay down your debt as much as possible before you graduate. The more you pay now, the less interest will accrue while you continue your studies.
To help you pay down your debt, Fifth Third offers the Fifth Third Momentum app. Students get free access to the app with their Fifth Third Student Checking Account.
To get started, all you have to do is connect your Fifth Third debit card to the momentum app. Then provide your loan information. Once you've set it up, all you have to do is use your debit card as normal.
Every time you use your debit card to make a purchase, Fifth Third will round the purchase up to the next dollar. So, if you bought lunch for $9.87, your checking account will be debited for $10. The extra $.13 will be sent towards your student loan balance.
If you make 30 debit card transactions a month, and each transaction results in an average of a $.50 round up, you'll pay an extra $15 towards your student loans each month. That can help you pay your debt down more quickly.
As a bonus, the extra payments will reduce the amount of interest that accrues on your student debt.
By using the Fifth Third Momentum app, you'll wind up paying less overall.
Get Instant Account Alerts to Help You Track Your Money
Your checking account serves as the center of your financial life. All of your income arrives in the account and all of your expenses are paid out of it. This constant account activity can make it very difficult to track your account's balance.
The Fifth Third Student Checking Account tries to make it easy to keep track of your finances by offering instant account alerts. You can be notified when large deposits arrive or when large purchases clear the account. You can also set custom balance thresholds that will generate alerts.
These alerts can help you avoid overdrafts by helping you know how much money you have available to spend.
Reduce Fees with Overdraft Protection
Students tend not to have much money available. Many don't have any source of income other than student loans and support from family.
That means that it's not uncommon for a student's checking account balance to be hovering near $0. This puts them in danger of overdrafting their checking account.
With the Fifth Third Student Checking Account, you can sign up for two different overdraft services.
The first is overdraft coverage for checks and automatic bill payments. With this service, Fifth Third will allow overdrafts only for checks and bill payments. This means you'll avoid overdraft fees from swiping your debit card, but still pay your bills, even if you're a few dollars short.
You can also opt-in to overdraft coverage for debit card and ATM transactions. If you do, you can overdraft with nearly any kind of transaction in your checking account.
Keep in mind, every overdraft transaction will incur a $37 fee, up to a limit of five fees per day.
If you want to reduce those fees, you can sign up for overdraft protection.
To sign up, you'll need a Fifth Third line of credit, credit card, or savings account. When you overdraft your account, money will be drawn from the account you linked to cover the amount of the overdraft. Instead of a $37 fee, you'll pay $12, saving you $25.
Out-of-Network ATM Access
Fifth Third operates a network of nearly 2,500 ATMs, but you have more than 50,000 fee-free ATMs that you can choose from. You can make withdrawals from any Allpoint, 7-Eleven, and Presto! ATM worldwide, without paying a fee.
Students are notoriously busy and might not have time to find an ATM on any of those networks.
With the Fifth Third Student Checking Account, that's not a problem.
You can make up to five transactions at other ATMs without Fifth Third charging a fee. You'll still have to pay any fee charged by the ATMs owner.
Each ATM transaction after the fifth will cost $2.75 for domestic transactions and $5 for international transactions.
This is in addition to the fees charged by the ATMs owner.
No Monthly Fee
There is no monthly fee attached to the Fifth Third Student Checking Account.
Once you've opened the account, there are no hoops to jump through or minimum balances to worry about.
Other Fees
Monthly maintenance fees are the most common type of fees you'll pay on a checking account.
Still, there are some other fees you should be aware of.
Some of the fees that may be charged to your Fifth Third Essential Checking Account are listed below.
Fifth Third Student Checking Account Fees
| Type | Fee |
| --- | --- |
| Monthly Maintenance Fee | $0 |
| Non-5/3 ATM | $2.75 (waived 5x/month) |
| Overdraft Fee | $37 |
| Overdraft Protection Transfer Fee | $12.50 |
| Returned Item | $37 |
| Stop Payment | $33 |
| Deposited Item Returned | $15 |
| Domestic Wire Transfer (incoming) | $15 |
| International Wire Transfer (incoming) | $15 |
| Cashiers Check | $8 |
Convenience
The Fifth Third Student Checking Account offers all of the convenience features you'd expect from a checking account.
This is important because you need your checking account to be easy to use. Having an unwieldy checking account can make even the simplest transactions into a headache.
Fifth Third gives all account holders access to both a powerful website and smartphone app.
You can use this online access to your account to view and manage it at any time. You can check your balance and transaction history from your phone. You can also make instant transfers, schedule future transfers, or view any scheduled transactions.
The account also offers free bill pay service. You won't have to mail out checks multiple times a month to pay your bills. Just tell Fifth Third who you need to pay and how much to send. The bank will handle mailing checks for you.
What Happens When You Graduate
You won't be a student forever, which means you can't keep your Fifth Third Student Checking Account forever.
If you look at the account features, you'll notice that the account is actually a Fifth Third Essential Checking Account with the monthly fee automatically waived.
That automatic fee waiver will expire on December 31st in the year that you turn 23. If you're still a student at that time, you can ask for annual extensions by providing proof that you're still a student.
Once you are no longer a student and older than 23, your account will automatically become a Fifth Third Essential Checking Account. The only difference is the monthly fee.
You'll have to pay an $11 monthly fee to keep the account open. It can be waived by meeting any of the following requirements:
Maintain a $1,500 combined balance across all Fifth Third accounts
Spend $500 on a Fifth Third credit card
Have a Fifth Third mortgage, auto loan, or line of credit
Be a current or former U.S. military member AND receive $500 in direct deposits
Participate in your employer's Fifth Third banking benefits program AND receive $500 in direct deposits
Have a Business Premium or Elite Checking account and complete a relationship consent form
How It Compares
The checking account is the most popular type of bank account in the US.
Nearly every bank offers one or more types of checking account. You should take the time to shop around for the best deal.
The first thing to look at when comparing checking accounts is their fees.
You want to make absolutely sure that you won't pay monthly maintenance fees. If the account charges one, make sure you can meet the fee waiver requirements each month.
Also, consider:
Interest rates (if any)
ATM access
Convenience
Other features
The Final Verdict
The Fifth Third Student Checking Account isn't a bad choice, but you have to be ready for the monthly fees that will come when you graduate.
If you want a checking account that you can easily keep for life, consider an online bank.
Their accounts rarely charge fees and bring a bevy of useful features.