The Best Checking Accounts in Washington, D.C. of 2023
Find out which local banks in Washington, D.C. offer the best checking accounts and compare their fees and features to the options available at online banks.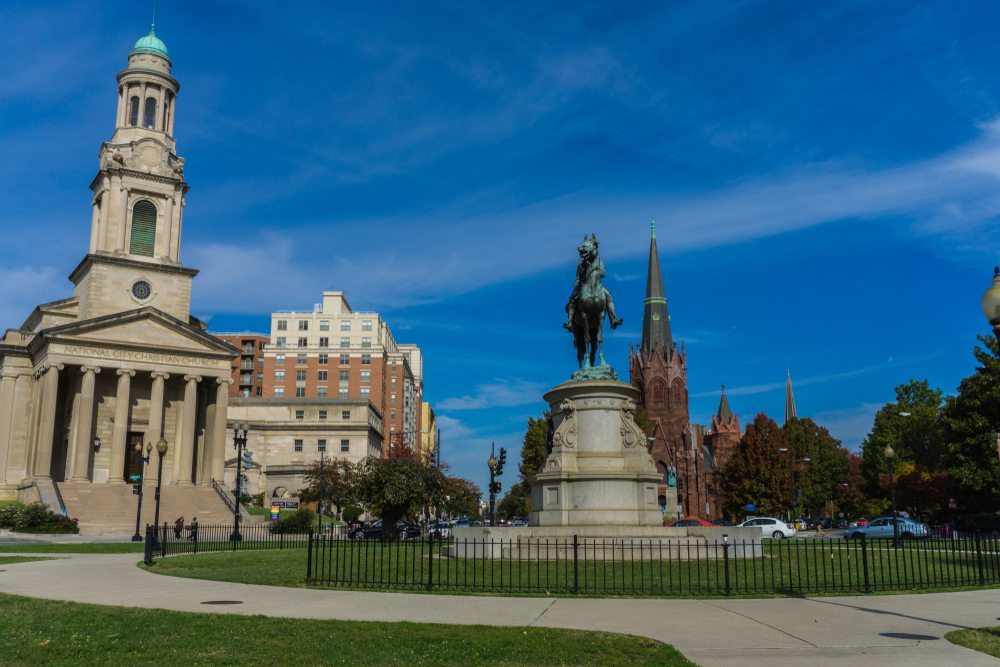 One service that bank accounts offer to consumers is the checking account. In fact, checking accounts are the most common type of bank account in the United States.
It serves as the hub of the average person's financial life, so there is fierce competition among banks to offer the best checking account.
If you live in Washington, D.C. and want to open a checking account, this article will discuss the options available to you.
Most Popular Banks in Washington, D.C.
Wells Fargo
Etrade
Suntrust Bank
BB&T
PNC Bank
United Bank
M&T Bank
This list is composed mostly of national but they're not your only choice for opening a checking account. You can also look at smaller local banks like:
Sandy Spring Bank
WashingtonFirst Bank
Sonabank
Checking Accounts Available Nationwide
Though local banks offer a host of benefits, there's another type of bank you should consider: online banks. They're very convenient, letting you do all your banking on the god. They also offer better interest rates than physical banks.
Lower and Fewer Fees With Better Rates
Another great benefit of online banks is that they all tend to charge very low fees compared to physical banks.
Bank branches are very expensive to run. Land and a building has to be rented to purchased, utilities paid for, security set up, and employees hired. Multiply these costs by the number of branches a bank operates, and the costs become significant indeed.
Online banks don't operate branches. That lets them centralize their operations, reducing costs. They then pass the savings on to customers by charging lower fees and paying more interest.
Online Accounts Offer Safety Through FDIC Insurance
Despite the benefits offered by online banks, some consumers worry about giving their money to a completely online institution. They feel that it's safe to use a local, physical bank with branches in Washington, D.C.
In fact, online banks and physical banks are equally safe because they can both be insured by the Federal Deposit Insurance Corporation.
The FDIC insures balances up to $250,000 per account type, per depositor, at insured banks. If the bank closes, and you can't withdraw your money, the FDIC will reimburse you, up to the limit.
So long as the bank you choose is insured by the FDIC, the money you've deposited is completely safe.
You can expect the following options from these banks:
How to Make the Most of a Checking Account from a Local Washington, D.C. Bank
National banks tend to offer the same accounts to customers in any state. That means that every customer earns the same interest, gets the same features, and pays the same fees.
Local banks often try to offer attractive features tailored to customers who live in the area. That helps them entice customers who might be more familiar with the national brands.
Sandy Spring Bank
Sandy Spring Bank offers a few different checking accounts for customers in Washington, D.C. to choose from.
The My Free Banking account is Sandy Spring Bank's basic checking account.
There's just a $25 minimum balance required to open the account and no monthly fee to pay. Despite that, it offers all the features on need from a checking account.
You get access to online and mobile banking, bill pay services, and the Allpoint ATM network, which includes more than 55,000 ATMs. You can also link your savings account to set up overdraft protection.
The Premier Banking Checking account offers additional features, but at a cost. You'll earn interest on your balance, get free checks, and up to $12 in ATM fee refunds per month.
In exchange, you'll pay a $14 monthly fee, which can be waived with a combined balance of $10,000.
Students and Seniors can open special bank accounts designed just for them. They offer lower fees and extra features that make them easy to use.
WashingtonFirst Bank
Customers of WashingtonFirst Bank have two checking account options to choose from.
The Free Checking account is just that. There are no monthly fees and you get unlimited check writing privileges. The only requirement of the account is that you make an opening deposit of at least $50.
The Interest-Bearing Checking account lets you earn some interest on the money you have in your account. You'll need a $2,500 opening deposit, and you cannot allow your balance to fall below that amount. If you do, you'll have to pay a monthly maintenance fee.
Sonabank
Sonabank is a Richmond, Virginia based bank that operates a number of branches in the Washington, D.C. area. It offers three Kasasa Checking accounts that reward accountholders.
The Kasasa Cash account pays a great interest rate on balances up to $15,000. Balances that exceed that amount earn a lower rate.
The Kasasa Cash Back account gives accountholders 1.5% cash back on debit card purchases. You can earn a maximum of $7.50 in cash back per month, which equals $90 per year.
The Kasasa Tunes account gives you $10 in refunds for music purchases from iTunes, Amazon, or Google Play each month. You also get a bonus $25 in refunds for those services when you open your account.
All three accounts offer up to $25 in ATM fee rebates each month and require a $25 opening deposit.
To earn the rewards offered by the account, you must meet four qualification requirements:
Have at least 1 direct deposit, ACH credit, or ACH payment transaction
Make at least 15 debit card purchases post and settle
Be enrolled in and agree to receive e-Statements
Be enrolled in and log into online banking
If you don't meet the requirements one month, you won't earn the rewards that month. You'll start earning the rewards again in the next month you meet the requirements.
Advantages and Disadvantages of Local Banks
Local banks in Washington, D.C. can often provide more value to consumers in the area. While national banks offer standardized products, local banks can offer features that appeal to people in specific areas.
Local banks also tend to be smaller and have fewer customers. That means you can get a more personalized experience at a local bank.
Advantages and Disadvantages of Savings Accounts from Local Banks
Benefits
Drawbacks

Lower fees than national banks (but not always)
Personal service for account management

Smaller branch and ATM networks
Interest rates are not the highest available
What Kind of Account is Right for You?
If you're still questioning which type of account is right for you, asking yourself the following questions.
Am I comfortable with technology?
People who easily adapt to technology should have no problem adapting to using an online bank. People who need more time to get used to newer technology might have more of a learning curve.
How often you visit a branch of my current bank?
If you visit a branch on a regular basis, then it might be a good idea to stick with a bank that operates branches. If you do most of your banking at ATMs, then using an online bank should be no problem for you.
What is having a branch to visit worth to me?
Online banks charge lower fees, pay more interest, and offer benefits like ATM fee refunds.
Choosing a physical bank that doesn't offer these benefits means you'll be missing out. Decide whether you're willing to bear the increased costs and reduced interest earnings, just to have a branch to visit.
Most Important Features in a Checking Account
Choosing the right checking account is incredibly important because your checking account will be the focal point of your financial life. When deciding which account to open, these are the primary factors to consider.
Monthly Fees
Monthly fees get taken directly out of your account's balance. That reduces your spending power, which means you can't buy as much each month. Try to find an account that charges no fee, or which has fee waiver requirements you can consistently meet.
ATM/Branch Access
Checking accounts are intended to be a safe place to store money, while still having easy access to it. You'll need a branch or an ATM nearby to make it easy to withdraw cash when you need to. Try to find a bank that has ATMs and branches near locations you visit regularly.
Some checking accounts make it easy to avoid ATM fees by refunding such charges when you use an out-of-network ATM.
Interest
Interest is less important for a checking account than a savings account, but you should still take it into account. Look for an account that pays at least some interest, since it's basically free money deposited right into your account.
Mobile Banking Features
As our lives become more digital, it's essential that the bank you choose offers a good mobile banking experience.
Online banks often have the best phone apps, since their customers rely entirely on their online and mobile banking access.
Still, physical banks should offer a basic phone app. At a minimum, make sure you can deposit checks, check your balance, and transfer funds using your phone.