First Horizon Bank FirstView Checking Account 2023 Review
The First Horizon Bank FirstView Checking account is a stellar option for anyone looking for a basic checking account as it has no monthly fees.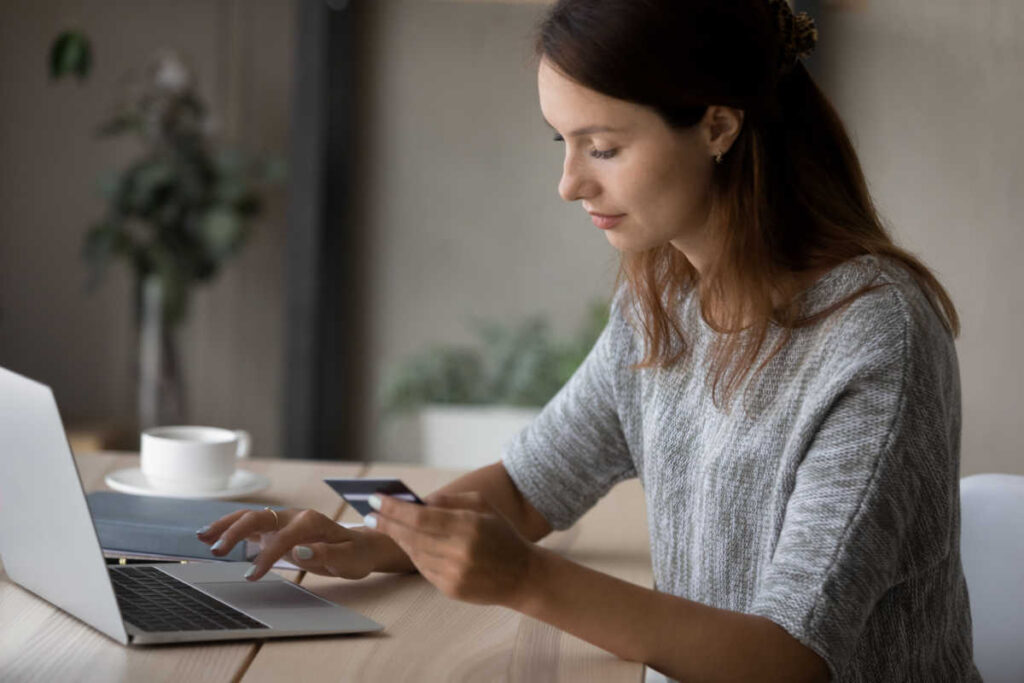 If you're tired of paying fees to big banks, you might consider choosing a regional bank instead. 
First Horizon Bank offers accounts in a dozen states stretching from New York to Texas. FirstView Checking is a simple banking option if you want checking and savings in one place. With FirstView Checking, you can manage money online or at a First Horizon branch. Online and mobile banking are also included. 
Is FirstView Checking right for you?
Our review offers an in-depth look at how this traditional banking option works. 
Straightforward Checking With No Monthly Fee
First Horizon FirstView Checking is a basic checking account. This account includes a free standard debit card so you can make purchases or withdraw cash at First Horizon Bank ATMs. You'll also get a traditional savings account. 
You'll need $50 to open an account and there's no monthly maintenance fee. 
Are there a lot of extra features or benefits included? No, but again, that's because this is a pared-down checking account option. 
That might appeal to you if you simply need a place to keep money to pay bills and save a little at the same time. 
If you're looking for interest checking, rewards checking or high-yield savings accounts, you might be better off scoping out an online bank. 
Spend and Save with FirstView Checking
As mentioned, when you open a FirstView Checking account you'll also get a traditional savings account included. 
You can use your savings account to save for short or long-term goals. There is a $5 quarterly service fee for this account.

However, you can waive the account when you enroll in paperless statements. 
Having checking and savings together could be convenient if you want to be able to easily move money back and forth between accounts. 
For example, you could use FirstView Checking to pay bills or make purchases. Your savings account could hold your emergency fund. 
If your car breaks down and you need to pay for repairs, you can transfer money from savings to checking in a pinch. On the other hand, you might be waiting a few days for a transfer from an online savings account to hit your checking account. 
Can You Earn Interest With FirstView Checking?
Interest checking accounts are great because you can earn a little money on your balance. 
FirstView Checking is not an interest checking account. It doesn't earn rewards on debit card purchases either. 
And, there's one more catch. 
Even though you're getting a traditional savings account when you open FirstView Checking, that account doesn't earn interest.
That might be disappointing if you were hoping to grow your savings by earning a competitive rate. 
You could, however, shop around for the best savings accounts at other banks. Again, online banks may be a better choice as they tend to pay much higher rates to savers. 
How to Avoid the Monthly Fee
First Horizon FirstView Checking doesn't have a monthly fee. So there's nothing you need to avoid or work around with this account. 
There is, however, a fee for the savings account. 
The fee is $5 per quarter. But you can avoid the fee by enrolling in paperless statements. 
That's much easier compared to what other banks may require. For instance, some banks may only waive the fee if you:
Schedule an eligible direct deposit every month
Maintain a monthly minimum balance in your account
Make a certain number of debit card transactions or use other services, like billpay
Deposit a minimum amount of cash or transfer in funds from linked accounts
A $5 quarterly fee doesn't seem like much. But considering that you're not earning any interest with a FirstView Checking account or the linked savings account, that's $20 a year that you might not want to throw away on fees. 
What Other Fees Will You Pay? 
There are a few other fees to be aware of with FirstView Checking. Here's what else you might pay with this account.
Other Service Fees - First Horizon Bank FirstView Checking
| Type | Fee |
| --- | --- |
| Monthly fee | $0 |
| Out-of-network ATM fee | $3 |
| International ATM fee | $5 |
| International transaction fee | 3% of transaction |
| Overdraft fee | $35 |
| Stop payment fee | $37 |
| Paper statements | $2 |
| Cashier's check | $8 |
| Money order | $2 |
| Incoming wire transfer | $15 |
| Outgoing wire transfer (domestic) | $25 |
| Outgoing wire transfer (international) | $55 |
| Debit card replacement | $0 |
| Dormant account (under $5,000 without activity over 12 months) | $5 per month |
First Horizon Bank charges a pretty steep overdraft fee. However, you can avoid it by opting in to overdraft protection. 
When you opt in, First Horizon will automatically transfer money from savings to checking to cover any overdrawn amounts. 
There's no fee for this service. That's a nice plus, since other banks may charge $10 to $15 per transfer to cover overdraft transfers. 
How Convenient Is First Horizon Bank FirstView Checking? 
One of the best things about choosing a traditional checking account is that you can manage your money in person at a branch or ATM. 
With FirstView Checking, you have the following options for accessing funds and completing other services:
Banking at a branch location
Visiting a First Horizon Bank ATM
Logging in to online banking
Banking through the First Horizon mobile app
In terms of First Horizon's geographic footprint, the bank serves customers along the East Coast and in the Southeast. You can find branches and ATMs in these states:
Alaska
Alabama
Arkansas
Florida
Georgia
Louisiana
New York
North Carolina
South Carolina
Tennessee
Texas
Virginia
You don't need to live near a First Horizon Bank branch to open a FirstView Checking account. It's easy to sign up for an account online. 
If you decide to use mobile banking, the First Horizon app has all the features you'd typically expect. That includes remote check deposit and bill pay services.  
Opening a First Horizon Bank FirstView Checking Account
You can open a FirstView Checking account online or at a First Horizon Branch. 
To open your account, you'll need: 
Your Social Security number
A valid ID
$50 minimum opening deposit
You'll also need to live in one of the states where First Horizon Bank operates. 
The minimum deposit can come from several different sources. You have these options for funding your account online:
Transfer funds from an existing First Horizon Bank deposit account if you have one
Transfer from an account at another bank using your online banking login credentials or your bank account number and routing number
Transfer from a debit or credit card account 
Deposit money at a First Horizon branch or ATM
Use mobile deposit to add funds via check
If you don't make your initial deposit within 60 days of opening your account, First Horizon will close it. 
FirstView Checking vs. Other Checking Account Options
FirstView Checking is one option you might consider if you're looking for a new place to bank. 
Whether it's the right account for you can depend on your needs. It can be helpful to compare other checking accounts from traditional banks and online banks to see what else is out there. 
We've included some alternatives to consider here. Here's a checklist of different things to compare when you're shopping around for the best checking account:
Monthly maintenance fees
Minimum balance requirements
Minimum deposit requirements
Any restrictions on who can open an account
Debit and ATM card availability
ATM locations and fees
Mobile and online banking access
Other fees, such as overdraft or returned item fees
Fees for standard personal checks
Monthly limits on check-writing
Overdraft protection
Whether the account earns interest or rewards
Customer service
If you're on the fence about moving to an online bank, you might decide to keep some of your money in a traditional checking account. 
You could use FirstView Checking for that and still get the benefit of higher rates and fewer fees with online checking and savings. 
Should You Open a First Horizon Bank FirstView Checking Account?
FirstView Checking is about as basic as it gets where checking accounts are concerned. But that's not necessarily a bad thing. You might consider opening one of these accounts if you:
Want a traditional checking account without a monthly maintenance fee
Are looking for checking and savings together in a single banking package
Prefer to bank locally and have access to branches and ATMs near you
Again, you might want to research other checking accounts if you're specifically interested in earning interest or getting rewarded for debit card purchases. And of course, you'll likely want to scope out savings accounts elsewhere since this account doesn't earn interest. 
Overall, our verdict is that First Horizon FirstView Checking could be a good fit for anyone who wants no-muss, no-fuss checking. It's got everything you need to manage your money without a lot of extra fluff. 
Of course, it's always a good idea to think about what you need from a bank account when deciding where to keep your money.