Laurel Road Loyalty Checking Account 2023 Review
Our review of the Laurel Road Checking Account looks at the fees, perks, and convenience of the account--compared to other popular online checking accounts.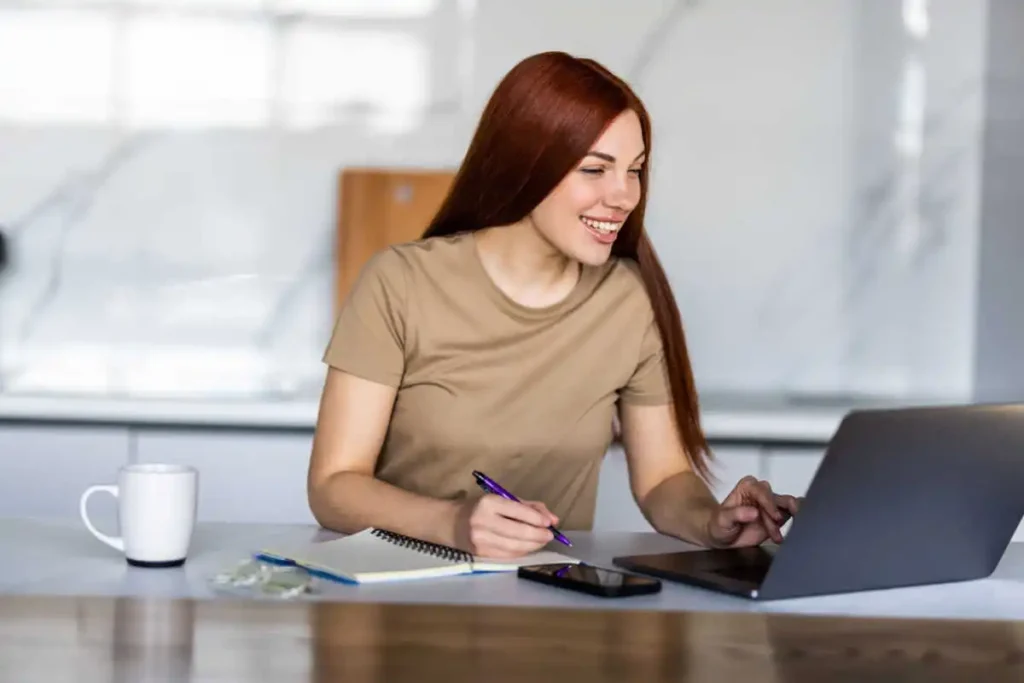 Cash-back credit cards can pay you back a percentage of what you spend. But what about getting cash back from a checking account?
It's possible if you're choosing the right bank. 
Laurel Road Loyalty Checking offers cash rewards when you make a qualifying direct deposit and keep your account open. You might consider a rewards checking account if you're looking for something beyond the basics. And getting some of your cash back is a great incentive to switch banks if you're ready to move away from paying high fees. 
The Laurel Road Loyalty Checking account is an excellent choice for anyone who does not need access to physical branches. It has no monthly maintenance fees and the standard digital banking tools found with many online banks. 
The key draw of the account is the small cash reward for every month that you make a qualifying ACH direct deposit. It is important to note that, as the checking account balance increases, the cash reward becomes less attractive because you'd likely earn more with a high-yield online savings account.
Laurel Road Loyalty Checking Account Pros & Cons
Compare Checking Account Options
Make sure that you look at other checking accounts that could be better for you:
Monthly Cash Reward for Qualifying Direct Deposits
Laurel Road is an online banking division of KeyBank. 
There are two checking account options to choose from: Linked Checking and Loyalty Checking. 
Linked Checking is designed for people who are refinancing student loans through Laurel Road. Loyalty Checking is suited for people who want to earn rewards from their bank account. 
Here's how rewards work with Loyalty Checking:
Earn a $20 cash reward every month for the first 12 months after account opening when you make an eligible direct deposit
Earn a $10 cash reward every month after that for as long as your account remains open
In your first year, you could earn $240 in cash back with a qualifying direct deposit. After that, you can get $120 in cash back each year. 
Plus, Laurel Road offers an introductory cash welcome bonus, too. 
To get the bonus you'll need to make a qualifying direct deposit of $2,500 or more within 60 days of opening your account. 
Rewards checking accounts are rare, particularly ones that pay cash back vs. points. 
If you're comfortable with switching to an online bank, then Laurel Road's rewards structure could make it worth your while. You can use the cash back you earn to pay bills, shop or grow savings in a Laurel Road high-yield savings account. 
No Monthly Fee
Online banks have earned a reputation for being fee-friendly. Compared to traditional banks, it's not unusual to find online checking accounts with no:
Monthly fees
Minimum balance requirements or fees
ATM fees
Laurel Road Loyalty Checking is no exception. 
There are no monthly maintenance fees for this account and no minimum balance requirements. 
You don't need to meet a minimum deposit requirement to open an account either. 
Avoiding a monthly fee with a checking account is a plus since fees can easily eat into your balance. And no fee means you get to keep all of the cashback rewards that you earn. 
Can You Earn Interest With Laurel Road Loyalty Checking?
Interest checking accounts pay you money back just for keeping funds in your account. 
Can you earn a lot of interest with this type of checking account? Not necessarily. 
Some banks pay a higher APY for interest checking than others. At Laurel Road, you can earn interest with Loyalty Checking, but the rate is low. 
Does that detract from what's good about this checking account? 
Not really, since the amount of cash back you can earn each year is predictable. With interest checking accounts, it's hard to gauge how much interest you could earn if the rate or your balance fluctuates. 
If you're specifically looking for a high APY, then you might consider a savings account from Laurel Road instead. 
The high-yield savings account earns a rate that's well above the national average. And there are no monthly maintenance fees or minimum balance requirements. 
How to Avoid the Monthly Fee
As mentioned, there is no monthly maintenance fee to try and avoid with Laurel Road Loyalty Checking. 
At other banks, it's not uncommon to pay $5, $10 or more each month just to have an account. 
Banks may give you options for waiving the fee. For example, you might be able to avoid checking account fees by:
Meeting minimum daily or monthly balance requirements
Scheduling one or more eligible direct deposits into your account each statement period
Making a certain number of debit card purchases per month
Transferring a minimum amount of funds in from a linked account
Being a military member or a minor
Laurel Road doesn't make you jump through any of those hoops. 
That's an advantage if you're looking for a simple checking option without the typical banking fees. 
What Other Fees Will You Pay? 
No monthly fee means no monthly fee at Laurel Road. But there are a few other fees to be aware of with this account. 
Here's how they add up.
Other Service Fees - Laurel Road Loyalty Checking
| Type | Fee |
| --- | --- |
| Monthly fee | $0 |
| Out-of-network ATM fee | $3 |
| International ATM fee | $5 |
| International transaction fee | 0% of transaction |
| Overdraft fee | $20 |
| Stop payment fee | $34 |
| Paper statements | $0 |
| Cashier's check | $8 |
| Money order | $5 |
| Incoming wire transfer | $20 |
| Outgoing wire transfer (domestic) | $30 |
| Outgoing wire transfer (international) | $45 |
| Rush debit card replacement | $25 |
Laurel Road charges an overdraft fee of $20. However, you won't pay it if you're overdrawn by less than $20 at the end of the business day. 
There's also an excess withdrawal fee of $15 for Laurel Road savings accounts. That fee applies when you have more than seven withdrawals per month. 
Convenience & Account Management
Laurel Road gives you several options for managing your checking account. 
You can:
Withdraw cash or complete other transactions at 40,000+ KeyBank and Allpoint ATMs
Log in to online banking
Use the Laurel Road mobile banking app
Laurel Road doesn't have branch locations. But that makes sense since it's an online bank. 
You can use KeyBank ATMs or Allpoint ATMs to deposit checks or withdraw cash with no fees. And you can use remote check deposit to add funds to Loyalty Checking. 
If you need help or have questions, you can send a secure message to customer support. Help is also available by phone or chat. 
How to Open
It's easy to open a Loyalty Checking account online. 
You'll need to tell Laurel Road your:
Name, address and phone number
Date of birth 
Social Security number
You'll also need a valid photo ID, such as a driver's license or passport. 
Again, there's no minimum deposit required to get started. You can add a little money or a lot to your new checking account. 
Just remember that deposits for individual accounts are insured up to $250,000. So if you want to add more money than that, some of it may not be FDIC-insured. 
For online account opening, you'll need to link an external bank account. That means you'll need the bank account number and routing number. 
Overall, it's possible to get your Laurel Road Loyalty Checking account up and running in just a few minutes. 
Compared to Other Checking Account Options
Opening a cash rewards bank account could be a smart move if you'd like to get a little something back each month. 
Laurel Road Loyalty Checking offers a solid cash rewards rate for your money. 
Is it the only checking account out there? Nope, since there are lots of other online banks that offer checking accounts these days. 
However, not all of them offer rewards or pay interest on balances. 
We've included some alternatives to consider here. And as you check out different checking accounts, remember to consider:
Monthly maintenance fees
Minimum balance requirements
Minimum deposit requirements
Any restrictions on who can open an account
Debit and ATM card availability
ATM locations and fees
Mobile and online banking access
Other fees, such as overdraft or returned item fees
Fees for standard personal checks
Monthly limits on check-writing
Overdraft protection
Whether the account earns interest or rewards
Customer service
Looking at the full range of features and benefits can help you decide which checking account is right for you.