State Farm Checking Account 2023 Review: Should You Open?
Find out whether State Farm Bank's checking accounts are worth opening based their account fees and features and then compare it to other checking options.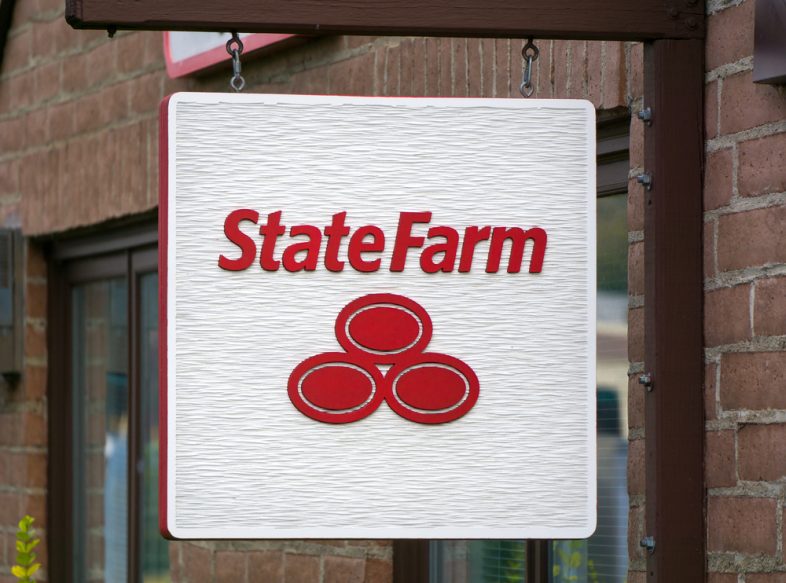 Your next checking account doesn't have to be from a brick and mortar bank.
In fact:
Most people can do just fine with an online checking account, such as one from State Farm Bank.
While the name is best known in the insurance industry, State Farm also offers checking accounts. Particularly of interest is its Interest Checking account
State Farm Bank is an online bank, meaning there's no restriction on where you live if you want to work with the bank.
If you're in the market for a new checking account, learn everything you need to know about the State Farm Bank Interest Checking Account.
State Farm Bank Interest Checking Account Pros & Cons
Earn Interest on Your Deposits
This account offers the ability to earn interest on your deposits.
But:
You'll earn interest only if your account balance is at least $2,500.
This requirement to earn interest is a bit of a hurdle as many other online checking accounts provide interest without having to keep this much money in the account.
Even worse:
The interest rate isn't that great compared what you can get from some of the biggest online banks.
Still, the interest rate is higher than what you'd get from premium checking account from national banks.
Now:
A better route would simply to get a free checking account and focus on building up a balance in an online savings account, which is likely to provide a significantly better return on your deposits.
Use for Overdraft Protection
Your checking account serves as the hub of your financial life.
Having all of your transactions handled in one account is convenient but can quickly get confusing.
With so many transactions happening in your checking account, it's easy to lose track of how much money you have available.
Knowing your checking account's balance, and how much of that balance is available to spend, is important.
If you try to spend more money than you can afford to, you'll overdraft your account.
Overdrafts occur when you try to spend more money than is in your checking account.
For example, you might try to pay a $500 bill with only $450 in your account.
In many cases, your bank will cover these transactions as a courtesy.
They don't want your lights to get turned off because you were a little short on the electric bill.
However, banks don't do this for free, you'll be charged an overdraft fee every time it happens. These fees can be hefty, ranging from $20 to $30 or more per overdraft.
Watch out:
At State Farm Bank, each overdraft costs $25, with a maximum of three fees charged each day. (This fee is lower compared to what is charged by most other banks.)
Though you should try to avoid overdrawing your account at all, it's something that can happen.
That's why State Farm offers overdraft protection services.
With overdraft protection, you can have money moved from another State Farm account to your checking account to cover any overdrafts.
The fee for an overdraft protection transfer is only $3, so you can save a lot of money by signing up for the service.
One unique feature is that you can set up overdraft protection from your State Farm credit card.
Because this will be treated as a cash advance, the fee for transfers from your credit card are slightly higher.
You'll pay the greater of $10 or 4% of the amount transferred to your checking account.
You'll also start accruing interest charges, so you'll want to pay the balance off quickly.
Up to $10 in ATM Fee Rebates Each Statement
One of the biggest downsides of online banks is that there's no physical location that you can visit.
You can't walk into your local branch to make a deposit or withdrawal.
That means that you'll do most of your banking online, through your phone or at ATMs.
State Farm Bank has multiple ATM partners that will allow you to make fee-free transactions, but these ATMs won't always be available in the places you visit.
When you have to use another bank's ATM, you might have to pay fees charged by that ATM's owner.
No one likes paying a fee to get access to their own money, but it's a reality at many of the ATMs in the US.
To help make up for this:
The State Farm Interest Checking Account offers up to $10 in ATM fee rebates per statement period.
That means you can make withdrawals from any ATM that you'd like without worrying about fees.
$10 Monthly Fee, with Multiple Ways to Waive
The State Farm Interest Checking Account charges a $10 monthly maintenance fee.
This fee compensates the bank for managing your account and providing all of its associated services.
There are two ways that you can avoid this fee.
The first is to receive at least one direct deposit.
Receiving one direct deposit each statement period will let you avoid the fee without much trouble.
The fee will also be waived so long as you maintain a $500 average daily balance.
If your balance falls below this amount, you'll be liable for the fee.
Other Fees
The most common fee you'll see associated with a checking account is the monthly fee. You'll want to make sure you can avoid any monthly fee that may be assessed before opening a checking account.
Even if you do dodge the monthly fee every month, there are some other fees to be aware of, including:
State Farm Bank Checking Account Fees
| Type | Fee |
| --- | --- |
| Monthly Maintenance Fee | $10 |
| Minimum Opening Deposit | $100 |
| Overdraft Fee | $25 |
| Returned Item | $25 |
| Overdraft Transfer Fee | $3 |
| Stop Payment | $20 |
| Domestic Wire Transfer (incoming) | $0 |
| International Wire Transfer (incoming) | $15 |
| Cashiers Check | $0 |
Convenience
The State Farm Interest Checking Account offers all of the convenience features that you'd expect from a checking account.
You can easily manage your account online through the bank's website or smartphone app.
Either will let you see your current balance, transaction history, and a list of upcoming transactions. You can also use this interface to set up immediate or future transfers.
You can also use the app or website to pay your bills. Instead of writing and mailing checks each month, State Farm can send the money on your behalf.
Perhaps the bank's most convenient feature is its ATM fee reimbursements.
You can use any ATM in the United States without worrying about fees because State Farm Bank reimburses up to $10 in fees in each statement period.
Should You Open a Standard Checking Account Instead?
The State Farm Interest Checking Account isn't the only checking account offered by State Farm Bank.
You can also open the standard State Farm Checking Account.
The two accounts offer the same basic features, with just a few differences.
One is that the standard checking account carries no monthly fee, regardless of your balance or whether you receive direct deposits.
On the downside, the State Farm Checking Account does not pay any interest. If you want to earn interest on your deposits, you'd need to open a savings account as well.
How It Compares
The checking account is the most popular type of bank account in the United States.
That means that you'll have plenty to choose from when you're looking to open a new one.
You should take the time to consider multiple accounts. If you do, you might find a great deal.
When you're shopping around for a new checking account, don't just look at national and regional chains.
Smaller local banks, credit unions, and online banks also offer great accounts. You just need to look for the features that are most useful to you.
All in all, consider the following factors when comparing checking accounts:
Monthly fee
Minimum deposit requirements
Fee waiver requirements
ATM access
The Final Verdict
The State Farm Interest Checking Account is a solid checking account when compared to checking accounts from big banks.
However:
It is very subpar when compared to other online checking accounts because it has a monthly fee and the interest rate isn't that great.