What to Do If You Detect Fraud on Your Chase Credit Card
If you've been a victim of fraud on your Chase credit card, see what steps you should take to protect yourself. This includes phone numbers to contact.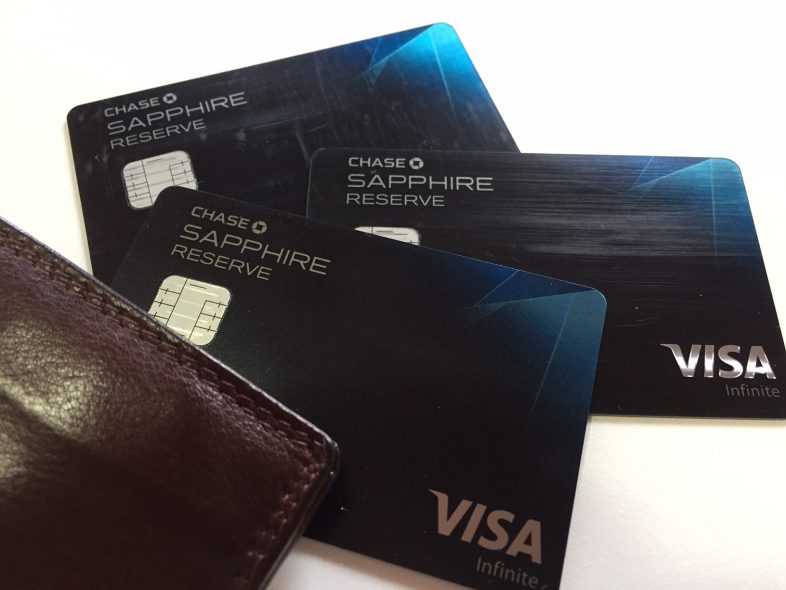 You just found evidence of fraud on your Chase credit card. This is a scary feeling, but don't panic.
Take a deep breath and know there are specific actions you can take to resolve this issue.
Not only does the bank protect you against fraud, but they likely won't hold you liable for fraudulent purchases.
Although you won't suffer any significant financial damage. there can be some inconvenience that comes when you're a victim of credit card fraud.
See what to look for and what steps you should take if fraud ever happens to your Chase credit card:
Know All the Signs of Fraud
It's easy to think that, as long as your card remains in your possession, your line of credit is safe from fraud. After all, no one's using the actual card to put unauthorized charges on your statements.
Unfortunately, there's more than one way that criminals can use your information to commit fraud.
You don't need to lose your card to become a victim, which is why it's all the more important to remain vigilant.
It's up to you to monitor your statements and spot fraud so you can report it.
Finding evidence of this kind of activity is the very first step to take. Learn to look for other signs of fraud so you can spot it fast.
Card skimming
Fraudsters can use credit card skimmers to steal your information from card readers or they could hack into online portals to steal information.
In either case, charges you didn't make may appear on your statement -- even if you maintain possession of your card.
Identity theft
Another sign of fraud could be a new Chase card opened in your name, even if you didn't authorize a new account or open one yourself. Thieves can open lines of credit in your name if they take your data.
Phishing scams
You could also receive suspicious emails if criminals try to lure you in with phishing scams.
Chase says common warning signs of fraudulent emails include grammatical errors and awkward language, and reminds cardholders that the bank never asks for personal information via email including your account login or PIN number.
If you feel uncertain about any emails claiming to be from Chase, forward the message to abuse@chase.com.
The bank will investigate for you. And if you get a weird phone call you're not sure about?
This is another way criminals run phishing scams. Call Chase directly at one of the numbers below.
They can verify whether a call came from them or not. If it was not from the bank, you can report this sign of fraud to the bank.
Your Action Steps if You Find Fraud on Your Chase Card
If you spotted fraud but aren't sure how it happened, you'll take a similar course of action: get in contact with the bank!
Regardless of how the fraud occurred, the most important thing to do now is to contact Chase and work with them to resolve the issue. You don't have to know exactly what happened.
It's not your responsibility to fully investigate. And never put off reaching out to the bank for fear they think you did something wrong or because you're unsure of what will happen next.
Chase is here to help you and your card does protect you against fraud, so again -- don't panic!
The best thing you can do is alert Chase so they can start investigating and employing measures to protect your account from further fraud.
Get into action by taking the following steps:
If you're a Chase Premier Platinum Customer, call 1–888–262–4273.
If the fraud occurred on your personal credit card, call 1–800–432–3117.
If it happened to your business credit card instead, call 1–888–269–8690.
You can also dispute charges online. You need to log into your online portal to dispute fraudulent charges and complete the process from within your account.
Your Chase statement should also include information about exactly what channels to use if you spot fraud.
And your card itself includes a 1-800 customer service number on the back that you can call.
Keep all evidence of fraudulent charges, like your statements or bills you didn't authorize.
You also want to document when you contacted Chase and how you did so (by phone, email, or online).
If you submit anything in writing in the mail, keep copies for your own records.
Remember that Chase also works to protect your account on their end. Chase monitors your account for suspicious activity and signs of fraud.
The bank can also temporarily freeze your account until they're able to contact you about what triggered their alert system.
Worried About Identity Theft?
In addition to taking the above steps with Chase, you might also want to contact the credit bureaus. It is important to dispute any errors on your credit reports due to identity theft.
You can request copies of your credit report and ask that the agencies place fraud alerts on your accounts.
Fraud alerts ask creditors and other lenders to contact you before opening any new accounts.
This can prevent criminals from continuing to commit fraud with any information they stole from you. A typical alert stays on your report for 90 days.
You can also ask for a complete credit freeze, which prevents anyone from opening any new accounts with your information.
But the downside of this measure? "Anyone" includes you!
This could create a major inconvenience if you need to access a new line of credit, but it can also provide necessary peace of mind in the immediate aftermath of fraud. You can request the credit bureaus lift the freeze at some point in the future.
Here's how you can follow up with the three credit bureaus after you get in touch with Chase:
U.S. Credit Bureaus Contact Info
| Credit Bureau | Phone number | Mailing Address |
| --- | --- | --- |
| Equifax | 1-800-525-6285 | Equifax Fraud Assistance, P.O. Box 105069, Atlanta, GA 30348 |
| Experian | 1-888-397-3742 | Experian, P.O. Box 949, Allen, TX 75013 |
| TransUnion | 1-800-680-7289 | Fraud Victim Assistance Department, P.O. Box 6790, Fullerton, CA 92834 |
When contacting credit bureaus, it's always smart to follow up phone conversations or online disputes with written letters that include explanations and requests. Again, keep a copy of anything you mail in for your records.
Protect Your Chase Credit Card from Future Fraud
Now that you resolved this incident, it's time to take preventative measures so you don't need to go through this process again. Here are a few tips to keep in mind for all cardholders:
Keep online account information secure
Don't log into your bank or credit card account's online portal from shared or public computers. Avoid logging in when you're not on a secured WiFi network.
Change your passwords often and keep them complicated
You can use a system like LastPass to help you manage them.
Don't carry all your credit cards with you, all the time
If your bag or wallet is stolen, this will limit the damage to just the one or two cards you carried -- not every single card in your name.
Chase specifically recommends its cardholders take the following steps to prevent fraud:
Use Account Alerts to help keep up with all activity and transactions.
Sign up for Paperless Statements and handle your payments online. This prevents your statements from being intercepted or stolen from your mail. You should also put mail containing personal information into secure USPS drop boxes instead of leaving it in your mailbox to protect against theft.
Store sensitive information carefully -- and destroy paperwork safely, too. Shred sensitive documents.
Don't throw ATM receipts in the trash! These need to be shredded, too, since thieves can use them to access your accounts.
Secure your computer and smartphone. Make sure all your devices are password-protected.
Prevention is key, but remember that you do have a plan of action should you spot fraud on any of your Chase credit cards.
Follow this process and act fast so the bank can help you handle the fraudulent activity and restore order to your card and account.