The Best Credit Cards Issued by MasterCard of 2023
There are many credit cards out there that use different card networks. See the best credit cards with the MasterCard logo, including the benefits and perks.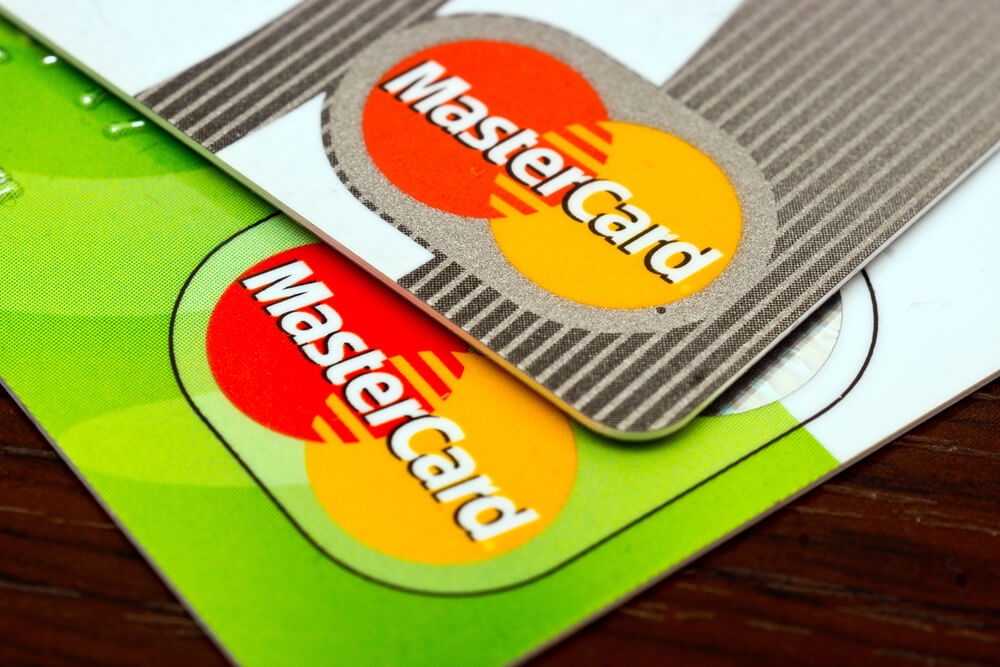 Of the primary credit card brands and logos, MasterCard is one of the most widely recognized and has been a preferred method of payment by card users for decades.
Its financial products range from credit cards to charge cards and prepaid debit cards.
However, like other card leaders such as American Express, Visa, and Discover, MasterCard is most well known for its numerous types of credit cards.
MasterCard credit cards vary from low-interest options to a number of cash rewards and travel rewards credit cards partnered with various large banks and financial institutions like Citi and Capital One.
While there are potentially hundreds of different credit cards carrying the MasterCard logo, some of these cards have long been known as leaders among credit cards for years.
Best MasterCard Credit Cards
There are many different types of MasterCard credit cards to choose from based on your spending and your needs.
However, some of the most popular and best MasterCard credit cards overall include the following.
Citi Double Cash Card
The Citi Double Cash Card card is one of Citi's newer MasterCards. It offers 1% cash back when you make a purchase with your card and an additional 1% cash back when you pay for your purchase.
For most cardholders, this rewards program is going to award an effective 2% cash back, which is one of the highest flat-rate rewards programs among credit cards without annual fees.
You can receive your cash rewards as soon as you've earned $25.
This card is ideal for consumers who prefer to earn flat rate cash back rewards without any particular spending categories, and for those who might need a little incentive to pay the monthly credit card bill on time.
There is no annual fee for this card.
Capital One Platinum Secured
There are also MasterCard credit cards for those who are repairing their credit or working on rebuilding after past mistakes with credit.
The Capital One Platinum Secured is one of the best secured options available simply because there is no annual fee, balance transfer fee, or foreign transaction fee.
This card requires a low security deposit of $49, $99, or $200, and in exchange, you are issued a credit card with a credit limit of $200.
Capital One reports your payments and account activity to the three major credit bureaus.
Over time, you not only build your credit rating by managing your account responsibly, but you can also qualify for credit increases without making additional deposits.
Unlike other secured cards with lesser known card issuers, this card includes Platinum MasterCard benefits and Capital One card benefits, which can be helpful especially if you travel.
Different MasterCard Tiers for Different Benefits
In addition to different types of credit cards, your MasterCard can come in three tiers.
These tiers are referred to as the regular MasterCard, World, and World Elite.
As you can guess, each tier comes with its own card benefits, and depending on how you use your card, the benefits can be worth additional savings and more comfortable travel.
Here are some of the differences you might find between the three MasterCard tiers:
Standard MasterCard
The standard MasterCard tier includes card benefits such as zero liability if you have fraudulent charges on your card, MasterCard Global Service for emergency card assistance, and identity theft assistance.
If your card isn't a World or World Elite MasterCard, it's likely you have a standard MasterCard.
Some of the other benefits of the standard MasterCard program include the following:
Fuel Rewards Program
When you link your MasterCard to the Fuel Rewards Program you can get additional savings when you fill up at the pump. Savings is based on the purchases you make with your card, whether at restaurants or grocery stores.
Price protection
If your purchase becomes available for a lower price within 60 days, you can receive a reimbursement of the difference.
Extended warranty 
This warranty provided by MasterCard doubles the manufacturer's warranty on certain purchases for up to a year.
World MasterCard
The World MasterCard tier includes all the benefits and perks of the standard MasterCard tier and more.
These card benefits include concierge services with phone representatives who can help you with making travel arrangements, making purchases, getting tickets for events, and more.
World MasterCards also come with enhanced price protection which protects your purchases for an additional 120 days, whereas standard cardholders have just 60.
Other card benefits with World MasterCard include the following:
MasterCard airport concierge 
This feature costs extra but as a cardholder, you get a 15% discount on assistance with changing planes, arrivals, and departures.
MasterCard travel services
These services provide assistance with making travel arrangements.
World Luxury Hotels & Resorts 
Cardholders get room upgrades, free breakfast, and other special amenities through this hotel benefits program with hotels in the U.S. and globally.
MasterCard Priceless Cities
This World MasterCard feature includes discounts and offers for luxury goods and services around the world.
World Elite MasterCard
The top tier of the MasterCard program is the World Elite tier, which is featured on many travel rewards MasterCards.
World Elite MasterCards typically come with the same benefits offered World MasterCards, plus others such as the World Elite Air Program, which provides additional perks with different travel providers.
These benefits include upgrades to business class as well as discounts on the purchase of airline tickets. Other World Elite benefits include the following:
World Elite Cruise Program
This program offers credits worth $150 to $500 per room when you travel with many high-end and luxury cruises.
World Elite Tours & Vacations
You get savings and credits on many vacations and tours in the U.S. and around the world with this World Elite feature.
Car Rental Program
World Elite MasterCard cardholders get additional discounts and upgraded elite status when you rent cars Avis, National, or Sixt.
Chauffeured Car Services
Cardholders can also save on limousine services in the United States and around the world.
Private Jet Program
You can take advantage of valuable discounts with private jet charter operators.
Trip Cancellation Insurance
You're reimbursed for any cancellation or change fee if your trip is canceled or interrupted.
MasterCard Accepted Globally
One of the greatest benefits of using MasterCard credit cards is that they are widely accepted.
If you frequently travel outside of the United States, or you live in a smaller city or town, you may find it difficult to use a Discover or American Express card.
Although many Discover cards don't charge foreign transaction fees, it is still one of the lesser accepted card issuers, especially in other areas of the world.
On the other hand, many American Express credit cards carry foreign transaction fees, which add up and become expensive when you use your card for foreign transactions.
And, although Visa cards were once considered the forerunners for those who travel abroad, MasterCard credit cards have become just as competitive on acceptance and card benefits.
Of the major credit card brands, MasterCard is one of the most popular and most accepted around the world because of its variety and its perks.
In fact, whether you use a consumer or business MasterCard for your purchases, you aren't likely to face any difficulty with a merchant accepting the MasterCard brand no matter where you are in the globe.
Furthermore, because of the wide selection available, it's easy to find a MasterCard credit card that offers features you can benefit from.