Costco Anywhere Visa Credit Card by Citi Review
The Costco Anywhere Visa credit card from Citi is reviewed for its rewards program on Costco purchases, gas, travel and more.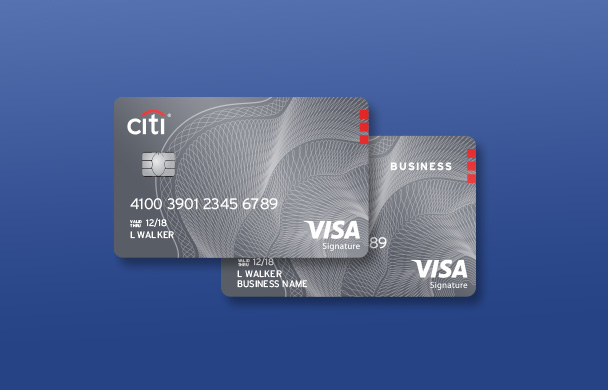 Buying in bulk is a great way to save money and Costco is one of the leading warehouse shopping clubs. A Costco credit card can put even more cash back in your pocket every time you shop.
The appears to be the go-to option for regular Costco shoppers. However, it also comes with rewards in other popular categories in addition to other nifty features and credit card perks.
If you have a Costco credit card or you're planning to apply for one, learn everything about it and compare it to other credit cards to you may consider.
Costco Anywhere Visa Card by Citi main features
Here's an overview of what you'll get with this card:
Cash back
The pays up to 4% cash back on purchases. The rewards structure is the best reason to get this card and we'll cover it in more detail later on.
No annual fee
Earning cash back is great but not when a big chunk of it gets eaten up by a high annual fee. Fortunately, the Costco Anywhere Visa Card by Citi has no annual fee at all.
Travel benefits
This card comes with a worldwide travel accident and car rental insurance. That can come in handy if you're on a trip and something goes wrong.
Shopping protections
Citi also offers damage and theft purchase protection for the things you buy. Extended warranty protection is available for certain purchases.
Citi Private Pass
Private Pass is Citi's VIP events program. Costco Anywhere Visa Cardmembers are automatically enrolled. You'll get exclusive access to concerts, sporting events and more just for being a card member.
Additional savings for business members
If you have a small business account, you can join the Visa SavingsEdge program for free. You can get automatic savings when you use your Costco Anywhere Visa Card at selected merchants.
EMV security
All Costco Anywhere Visa cards come with EMV chip technology. If you're using your card at a store that has chip readers at the register, you've got an extra layer of fraud protection.
Card rates and fees
We already mentioned that the card has no annual fee, which is an essential part of why this card is rather attractive to Costco shoppers.
You don't have to worry about paying an annual fee to keep it around for times when you can maximize rewards earnings.
Note that you still have to pay your annual Costco membership fee. A Gold Star or Business membership will cost you $55 a year.
An Executive Membership runs $110 annually but you get some extra perks.
Main highlight: More cash back rewards
With the Costco Anywhere Visa Card by Citi, the cash back rewards add up like this:
4% cash back at eligible gas stations and EV charging stations on the first $7,000 in purchases annually; 1% thereafter
3% cash back on eligible restaurant and travel purchases
2% cash back on all other purchases from Costco and Costco.com
1% cash back on all other Visa purchases
Compared to what some gas rewards credit cards offer, the cash back for gas purchases alone is a great reason to consider this card.
If you do a lot of spending at gas stations, the Costco Anywhere Visa can save you money when you fill up.
The 3% cash back you can earn at restaurants and on travel is also better than what many top rewards cards offer. The , for example, only pays double points on restaurant and travel purchases.
Read Chase Sapphire Preferred Card Editor's Review
Here's an example of how much cash back you can earn with the Costco Anywhere Visa each year:
Example of how much cash back you can earn with the Costco Anywhere Visa
Type
Spendings
Savings
On gas
$7,000
$280
On restaurants and travel
$6,000
$180
At Costco
$6,000
$120
On other Visa purchases
$2000
$20
Total spending & cash back earned
$21,000
$600
One potential downside is the way cash back rewards can be redeemed.
With a typical cash back credit card, you can redeem your rewards once you reach a certain dollar amount. The Costco Anywhere Visa does things differently.
Instead of redeeming rewards as you go, you receive a rewards coupon once a year with your February billing statement.
That means you have to wait to get the cash back you've earned over the previous 12 months. Rewards coupons expire on December 31st of the year they're issued so if you slip up and forget to use it, you're out of luck.
Tip: Register your new card with Citi online so you can track your spending and see the rewards you're earning.
Final verdict: Is the Costco Anywhere Visa Card by Citi right for you?
If you're a frequent shopper at Costco, earn plenty of cash back with no annual fee other than your Costo membership is a great incentive to get this card.
On the other hand, you may be better off with another cash back card if you have a problem waiting for your rewards. Other cash back credit cards are much more lenient with how you choose to redeem those cash rewards.