IHG Rewards Premier Credit Card 2023 Review
Our review of the IHG Rewards Premier Credit Card analyzes the hotel rewards program and other related travel benefits that helps earn free hotel nights.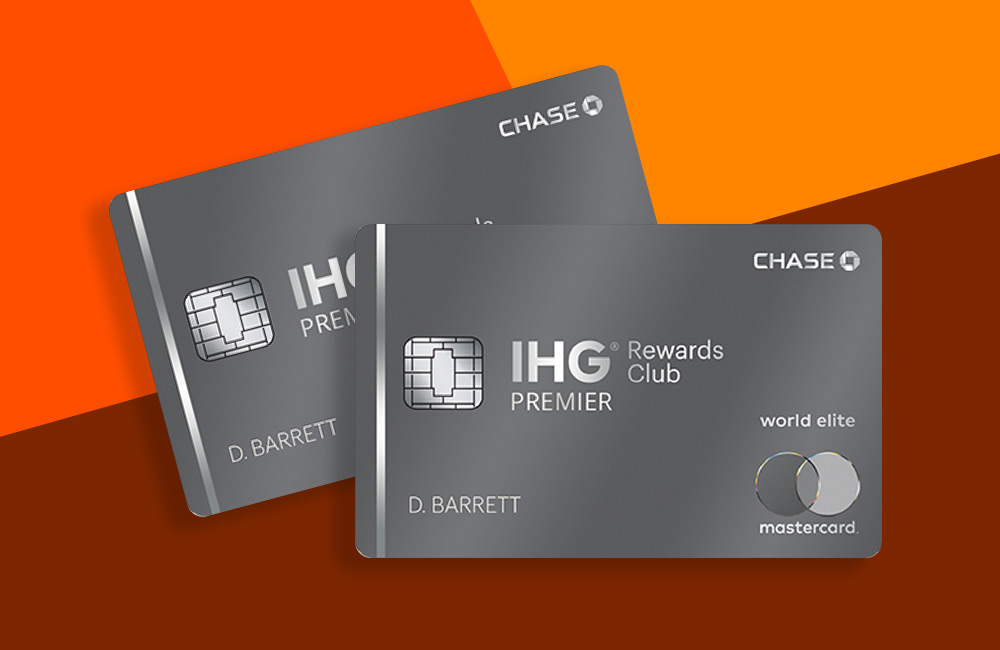 IHG Rewards is a hotel loyalty rewards program that can help you earn free nights when you book stays at IHG hotels.
The from Chase is one way to fast track your rewards earnings toward free hotel stays. 
This card allows you to earn a large amount of rewards at IHG hotels, along with points on everyday purchases.
Card perks include a free anniversary award night and a fourth reward night free on qualifying stays. 
Now:
You might find this card appealing if you prefer IHG to other hotel brands, though there is an annual fee to keep in mind.
Learn more about this card's features and benefits to decide if it's the right fit for your travel needs.
IHG Rewards Club Premier Credit Card Pros & Cons
Rewarding for IHG Loyalists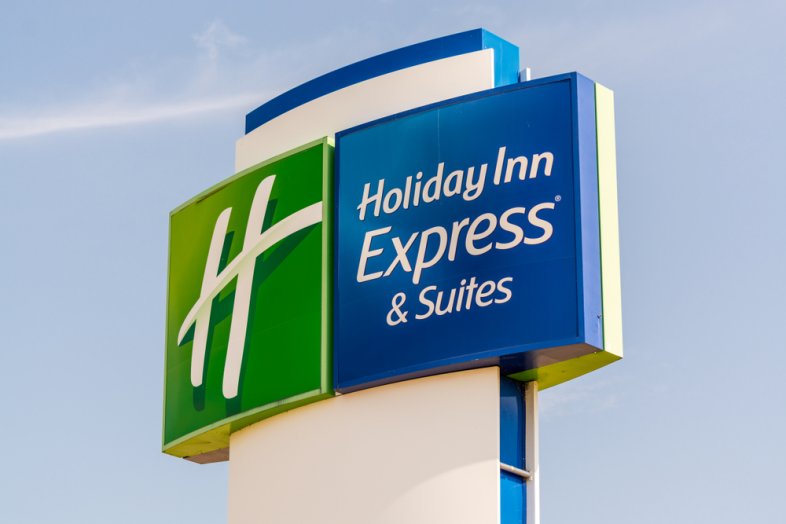 As hotel credit cards go, this one could be a great choice if you prefer IHG properties, which include:
Holiday Inn
Kimpton
Regent
InterContinental
Voco
Staybridge
Crowne Plaza
Avid
Hotel Indigo
Candlewood Suites
Hualuxe
When you use your card to book, you earn up to 26 points total per dollar spent. Here's how your points earnings breaks down:
Earn 10 points per dollar as an IHG Rewards Premier cardmember
Earn 10 points per dollar as an IHG Rewards member
Earn 6 points per dollar with Platinum Elite Status in IHG Rewards
So for every $1,000 you spend at IHG, you'd earn 25,000 points. 
Aside from earning points on IHG stays, you can also use this card to earn rewards on everyday purchases.
Members earn:
5 total points per dollar on travel, dining, and at gas stations
3 points per dollar on all other purchases
One great feature about this card is that rewards are unlimited. In other words, there's no cap on the number of points you can earn. 
That could make it a great choice if you're a frequent traveler who spends a lot of time at IHG hotels and resorts.
Or, you could use it to rack up a decent amount of points on day-to-day spending.
Redeeming Rewards
The most obvious way to redeem points earned with the IHG Rewards Premier credit card is to book free award nights. But there are ways to use your IHG rewards points. 
For example, you could use them to:
Shop online
Purchase gift cards
Unlock unique travel experiences
Purchase magazine subscriptions
Buy digital products
Donate to charity
Points earned as an IHG Rewards member can also be transferred to partner loyalty programs.
Eligible travel partners include:
Aeromexico
Air China
Alaska Airlines
American Airlines AAdvantage
Asia Miles
British Airways
Delta SkyMiles
Hawaiian Airlines
JetBlue TrueBlue
United Airlines
Virgin Atlantic
The exchange rate for transferring points to miles varies based on the travel loyalty program.
But this is a nice perk to have if you want to be able to use your points for flights from time to time.
Premium Travel Benefits
Speaking of travel, there are more great reasons to consider the IHG Rewards Premier card. 
Here's a quick rundown of the benefits you can enjoy:
Complimentary Platinum Elite Status in IHG Rewards
Discount on points purchases
Free anniversary award night
Fourth night free
Travel insurance protections
Global Entry or TSA PreCheck fee credit
No foreign transaction fee
Platinum Elite Status
As a Platinum Elite Status member in the IHG Rewards program, you get access to exclusive extras.
For example, you can get complimentary room upgrades, priority check-in and extended check-out. 
Other benefits include a $30 spa credit, a 50% points bonus on base points earnings and elite rollover nights.
All of these perks can save you money and make every stay at IHG hotels more comfortable.
Discounted points purchase
Sometimes you might need to book a room but have a points shortfall. When that happens, you can buy the points you need to make up the difference.
If you use your IHG Rewards Premier Credit Card to purchase points, you can save 20% on the purchase. 
Free anniversary award night
As a cardmember, you'll enjoy a free night each account anniversary year.
Your free award night can be used to book a stay at one of IHG's eligible hotels worldwide.
Fourth night free
Booking longer stays is also rewarding with this card.
You can get a free reward night when you redeem points for any stay of four nights or longer.
Travel insurance protections
This card comes with a handful of protections to make each trip smoother.
Key travel benefits include:
Baggage delay insurance
Lost luggage reimbursement
Trip cancellation/interruption insurance
You also get purchase protection as a cardmember benefit. This coverage protects new purchases against damage or theft for the first 120 days. 
Global Entry/TSA PreCheck fee credit
Global Entry and TSA PreCheck membership can make getting through airport security less of a hassle.
When you're approved for this card, you can get a credit of up to $100 every four years as reimbursement for program enrollment fees.
No foreign transaction fees
If you travel overseas, paying foreign transaction fees can make your trip more expensive.
Fortunately, this card has no foreign transaction fee.
Compared to Other Chase Travel Credit Cards
Besides the IHG Rewards Premier Credit Card, Chase offers a few other travel rewards options. 
IHG Rewards Traveler Credit Card
The IHG Rewards Traveler Credit Card offers rewards on IHG purchases and everyday spending, with no annual fee.
With this card, the rewards rate is slightly scaled back. Members earn up to 17X total points at IHG Hotels & Resorts.
You also earn three points per dollar on dining, utilities, select streaming services, and at gas stations--plus two points per dollar everywhere else. 
The big question to ask yourself is whether you want to earn hotel rewards with or without an annual fee.
If you're comfortable trading a lower rewards rate for no annual fee, this card is worth a look.
Chase Sapphire Preferred
is Chase's signature travel rewards card. 
This card offers generous rewards for those who travel and dine out regularly.
The card charges a $95 annual fee but it comes with perks like a 25% points bonus when you redeem through Chase Ultimate Rewards and a 1:1 points transfer to travel partners. 
The Sapphire Preferred card also offers a generous introductory points bonus, along with no foreign transaction fee.
It could be a good choice if you want to earn travel rewards you can use anywhere, not just IHG hotels or IHG airline partners.
Read the editorial review of Chase Sapphire Preferred.
Chase Sapphire Reserve
is a premium travel option. 
With this card, rewards are increased to three points per dollar on travel and dining, along with one point per dollar on other purchases. The Ultimate Rewards redemption bonus also increases to 50%.
Other card features include a $300 annual travel credit, Global Entry or TSA PreCheck fee credits and complimentary airport lounge access. The catch? You'll pay a $550 annual fee to enjoy those benefits.
Read the editorial review of Chase Sapphire Reserve.
What's the Verdict?
The could be an ideal fit if you're loyal to IHG hotels and you travel regularly. 
The $99 annual fee is comparable to what similar hotel rewards cards offer, while the rewards rate is impressive. 
This card doesn't give you access to luxury benefits, like airport lounge access but as an IHG Rewards member you do get other perks. There are travel cards from Chase that can give you more in the way of extras but you'll pay a higher annual fee. 
All in all, this card is good if you want to get free award nights for travel and you want a card with a simple-to-understand rewards structure. 
Just keep in mind:
You'll need to earn enough points each year and get enough free nights to justify the annual fee.
And of course, paying your balance in full each month is the best way to avoid interest charges.