The Best Credit Cards for Earning Hotel Points
Learn how to save money when finding a hotel for your trip. With some of these simple techniques you could save some serious money.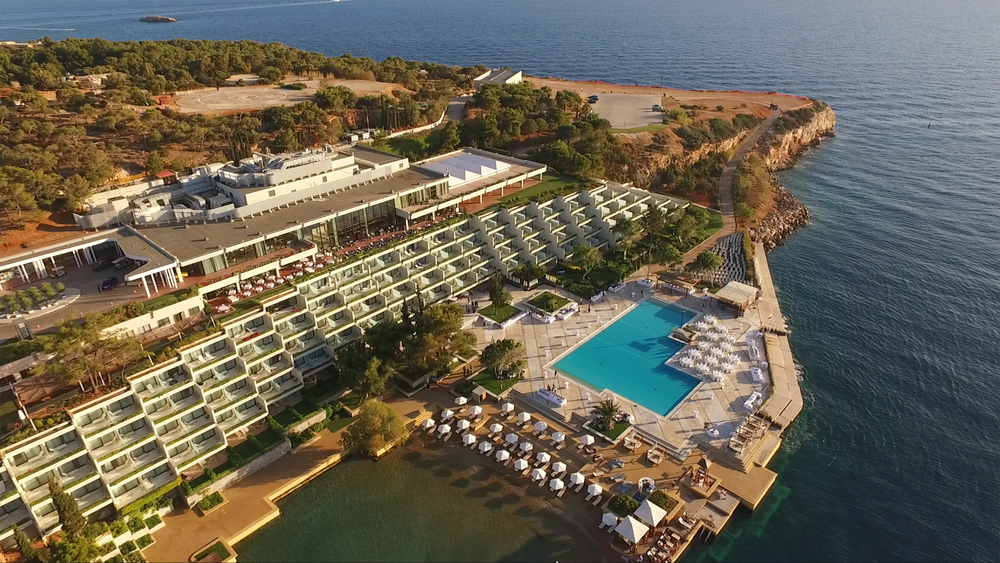 Everyone's got their own theory about how to decipher the airline pricing system, but there's far less interest in finding the best deal on hotels.
That's unfortunate, because a good hotel deal can be more valuable than a cheap flight, and it can even make or break your vacation.
Searching for the Best Hotel
When you are trying to find the best hotel for your needs, you need to turn over every stone to find the right place.
I like to start with my favorite hotel chains, Hyatt and Marriott(which includes Westin, Sheraton and other brands).
I trust the consistency of their properties and I highly value the reward points that I can earn there.
Also, the latest hotel industry trend is to offer up to 25% lower rates for people who are members of the hotel's loyalty program.
Hotels that feature these discounts include Marriott, Hilton, Choice, Hyatt, and Wyndham hotels. So be sure to log into your loyalty program account, or just create a new one before searching for lower rates.
Next, compare what you found to independent hotels outside of your favorite brands.
You might find an excellent rate at a property better located for your needs.
You can search using any one of the major online travel agencies including Expedia, Hotwire and Hotels.com.
For example, I recently needed a night at a decent hotel in Los Angeles for a short business trip.
But when I looked at properties with the major brands, I was only finding rates of $300 and up.
Yet by checking Expedia, I found an independent luxury hotel for just over $200 that worked perfectly for me. And while I hated to give up valuable hotel points, saving $100 took priority.
Negotiating a Better Rate
Imagine if you were able to walk up to an airline's gate agent and try to negotiate the price of a ticket.
The idea is laughable, and not just because you couldn't get past security without a ticket. The airline owns the airplanes and tightly controls the prices of each seat. It uses pricing formulas that it considers to be sophisticated and the rest of us find bizarre.
On the contrary, hotel room rates can be negotiable. Many hotels are individually owned, including ones that are affiliated with major brands like Marriott and Hilton.
This allows properties managers and supervisors to consider dropping their prices rather than having a room go unoccupied for a night.
Knowing that the room price may be negotiable, how do you test the waters?
Once you have a specific property in mind, start by researching the lowest price available from the hotel's website as well as from major online travel agents like Expedia. Then, call the hotel and ask if there are any special discounts available.
Your next step to getting a lower price relies on how hotels sell their rooms.
Hotels must pay online travel agents like Expedia whenever a customer makes a booking through one of these services.
Hotels may also have to pay a smaller booking fee to chain they operated under, such as Marriott or Hilton.
But if you book your room with the hotel directly, it doesn't pay a commission. In return it may be willing to offer you a lower price.
When you speak with the hotel, ask if there is anything that it can do to lower the price if you agree to make a reservation right now over the phone, rather than through an online travel agency.
If you're booking multiple rooms, be sure to mention that as it gives you additional leverage.
Another negotiating tactic is to ask if they can include any extras at no additional charge.
These additional services could include a room upgrade, free parking or free breakfast.
Finally, you'll want to ask the hotel to waive any so-called resort fees that may get tacked on to your room rate. Even if they won't discount the room rate, you could receive hundreds of dollars in discounts for other services.
Last Minute Bookings
Another way to save money on a hotel is to book one within a day of arrival. You might need to do this out of necessity, or you could choose to make last minute reservations strategically.
If you are planning to book your hotel within a day of your stay, just make sure that there will be plenty of availability left in the area. In other words, do this for New Years Eve or when a city is hosting the Super Bowl.
I would start with same-day booking apps such as HotelTonight and Booking.com Tonight, which are free an claim to offer up to 70% off regular rates.
You can also try to negotiate with hotels directly over the phone. I've even just walked up to the front desk, and negotiated a room for the night.
Award travel
Another way to save money on hotels is to leverage their loyalty programs. Hotel programs can actually be more valuable than an airline's frequent flyer programs.
Many hotel chains have a policy of offering any unsold standard room as an award.
In particular, Hyatt, Hilton, Marriott, and Choice hotels all have this policy. This stands in stark contrast to airline frequent flyer programs that are filled with blackout dates capacity controls.
Best credit cards for earning hotel points
Frequent business travelers can earn plenty of hotel points by being loyal to a particular chain, especially when their company or client is always paying the bills.
For vacationers and others infrequent travelers, it can be very difficult to earn a significant amount of hotel points from travel alone.
Fortunately, there are many credit cards that offer hotel points for your daily spending. Here are a few of my favorite:
Marriott Bonvoy Boundless
The Marriott Bonvoy Boundless Credit Card is very highly regarded by award travel enthusiasts, and I've always been a fan. It only offers 2 points per dollar spent on most purchases.
But you can earn 6 points per dollar spent at Marriott Bonvoy hotels.
Points can be redeemed for free nights at any unsold standard room, starting at 2,000 points per night.
Realistically, you will need to spend 7,000 or 10,000 points for a free night at most low to mid-range properties.
This program also allows you to transfer points to miles with 40+ different frequent traveler programs. Therefore, you can think of this card as both an airline card and hotel rewards card.
This gives you thousands of additional options for using your points.
However, Marriott can impose capacity controls on its award nights.
There's a $95 annual fee for this card and no foreign transaction fees.
Read Marriot Bonvoy Boundless Credit Card Editor's Review
The World of Hyatt Credit Card
offers:
4 points per dollar spent at Hyatt properties,
2 points per dollar for purchases at restaurants, airline tickets booked directly from the airline, local transit and commuting, and fitness club and gym memberships
1 point per dollar spent elsewhere
Rewards can be redeemed for free nights starting at 5,000 points, and there are many attractive properties in the 8,000, 12,000 and 15,000 point price range.
You also get a free night in a category 1-4 hotel each year up on renewal.
There is a $95 annual fee for this card and no foreign transaction fees.
Read World of Hyatt Credit Card Editor's Review
Chase Sapphire Preferred Card
While this isn't a hotel card, it does offer you the ability to earn hotel points. The Chase Sapphire Preferred rewards program includes bonus points in the travel and dining categories.
Points are earned in the Ultimate Rewards program, which can be transferred to hotel points. Hotel transfer partners include Hyatt, Marriott, Ritz-Carlton, and IHG (Intercontinental, Holiday Inn, and other brands).
You can also redeem points for 1.25 cents each directly towards reservations made with Chase's online travel agency.
You can redeem your points towards hotels, as well as flights and rental cars. And when you search for hotels this way, you can typically find about the same selection that you will find at other online travel agencies.
There's a $95 annual fee for this card and no foreign transaction fees.
Read Chase Sapphire Preferred Card Editor's Review
Cash and points
If you don't have all the points that you need, some hotel rewards programs offer an attractive option. Marriott and Hyatt both offer cash and points options that allow you to stretch your rewards even further.
For example, a Hyatt hotel that costs 20,000 points per night might also be offered for 10,000 points plus $125.
And better yet, these reservations are treated like any other cash booking, so you can still earn credits towards elite status in the program.
Renegotiating at Checkout
No, you can't ask for a lower rate after your stay, but it's possible to save money when you check out.
Upon checkout, any decent hotel will ask you "How was your stay?" This is your chance to bring up any legitimate problems that you experienced.
Was the air conditioning system too loud? Did housekeeping show up too late?
If you've experienced any service failures, you should ask them to correct problems during your stay, but you should also notify the hotel upon checkout.
Every time I do this, I always receive an apology along with a question, "What can we do to make it right?" This is the moment to ask for any fees to be waived such as parking or resort fees. I've even received free breakfast.
Sometimes, it seems like the hotels are looking for an excuse to waive these charges. The vast majority of hotel rooms are occupied by business travelers.
And when someone else is paying the bill, most guests don't really care if these charges are waived.
But if you are paying for your stay out of pocket, you could have hundred's of dollars of charges waived, just by mentioning any imperfections in your stay.
I would even argue that you are doing the hotel a favor, as most guests wouldn't mention these problems, but they might book their next stay elsewhere.
By compensating you for your inconvenience, a hotel may be saving far more money by learning about the problems and correcting them.
Final Word
There are many ways to save money on your next hotel stay, and none of them are too complicated.
By taking some time to try these techniques, you could save some serious money on lodging that can be better spent elsewhere.