World of Hyatt Credit Card 2023 Review: Many Ways to Earn Free Hotel Nights
Our review of the World of Hyatt Credit Card looks at the hotel rewards program to see how cardmembers earn free nights and perks of Hyatt loyalty status.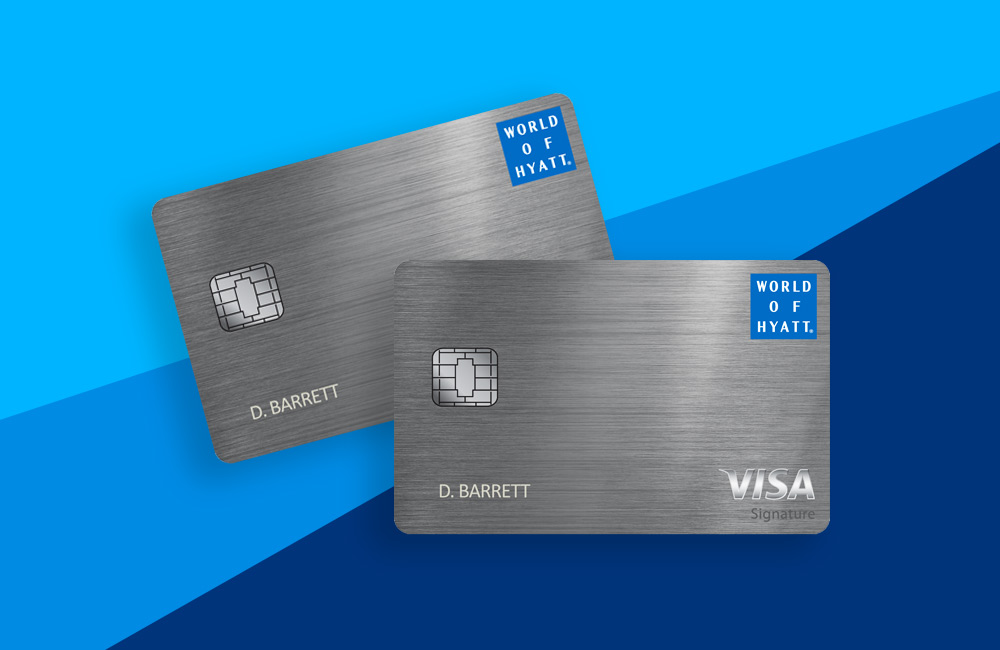 World of Hyatt is a top hotel loyalty rewards program for travelers.
If Hyatt is your go-to choice for hotel stays, applying for may seem like a natural fit. 
The card, offered by Chase, is designed to reward you when you charge Hyatt hotel stays, airfare and everyday spending.
Additional card perks can make every Hyatt booking more comfortable. 
Like many premium hotel credit cards, the World of Hyatt card has an annual fee. At $95, it's typical of what you can expect from similar cards. 
But is it worth it?
Read on to learn more about this card's features and benefits to decide if it's a good fit for you.
World of Hyatt Credit Card Pros & Cons
Rewards for Hyatt Stays, Everyday Spending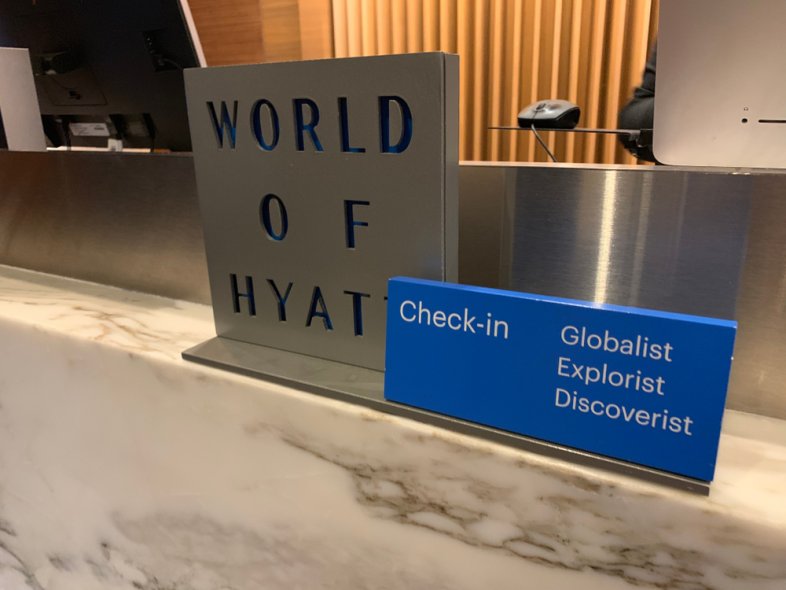 The best feature of the World of Hyatt Credit Card is arguably its rewards program. 
As a cardmember, you earn four points per dollar on Hyatt purchases. So, for example, every $1,000 spent will earn you 4,000 points. 
You also get rewarded with points for other purchases. There are two points earning tiers for non-Hyatt purchases. 
You can earn two points per dollar spent on:
Restaurants
Airline tickets purchased directly from the airline
Local transportation and commuting
Fitness club and gym membership
Earning two points per dollar on air travel and dining could make this card a good pick as an all-around travel rewards option. 
For all other purchases, you earn one point per dollar. Your points don't expire as long as your World of Hyatt Credit Card account is open. 
Those are the ongoing rewards you can earn. Like other co-branded hotel credit cards, this card also offers an introductory points bonus. 
The bonus works a little different compared to other cards. There are two ways to earn bonus points when you meet a minimum spending requirement.
In a nutshell:
The points you earn could be worth up to 10 free nights at a category 1 hotel.
Pro tip: The 24-month rule
In an effort to keep people from abusing welcome offers, Chase does place a restriction on who can open a World of Hyatt Credit Card and earn a sign-up bonus. 
You won't be able to qualify for this card if you already have a Hyatt Credit Card.
And you aren't eligible for the bonus if you previously had a Hyatt Credit Card and received a new member bonus within the last 24 months.
Automatic Elite Status
As a cardmember benefit, you're automatically enrolled in the World of Hyatt loyalty program at the Discoverist tier.
Normally, you'd need to book at least 10 qualifying nights with Hyatt to reach this tier. Discoverist status comes with some valuable benefits, including:
Earning five base points per dollar spent (on top of points earned with your World of Hyatt Credit Card)
Getting a 10% discount on eligible purchases
Resort fee waivers on Free Night Awards
Earning 10 base point per dollar spent at Exhale spas
Pearl status in M life Rewards
Preferred room upgrades
Elite check-in and late check-out at available locations
Earning one bonus point for American Airlines bookings, on top of miles earned with American Airlines AAdvantage
Discoverist members are also eligible to earn milestone benefits, which the World of Hyatt Credit Card can help with. 
For example, earning 35,000 base points would qualify you for two Club Lounge Access Awards. Earning 100,000 base points would unlock one Category 1-7 Free Night Award, two Suite Upgrade Awards and access to My Hyatt Concierge. 
World of Hyatt has three other tiers:
Explorist
Globalist
Lifetime Globalist
The benefits and perks get even better the higher you go but the more qualifying nights you need to reach each tier. 
With the World of Hyatt Credit Card, you receive five qualifying night credits toward your next tier status every year.
You also get two additional qualifying night credits toward your next tier status each time you spend $5,000 on your card. 
Bottom line, if you're a regular spender you could vault your way up the tier ladder relatively quickly. Just remember you need to re-qualify each year by earning the required number of nights. 
Earn Free Nights
As a cardmember, you get a sweet anniversary gift each year. You'll receive one free night at any Category 1-4 Hyatt hotel or resort each year. 
There's a second way to get a free night without any extra work. You'll get a free night at any Category 1-4 hotel or resort when you spend $15,000 in a single cardmember year. 
Shopping and Travel Protections
Aside from snagging free nights, there are some other benefits associated with the World of Hyatt card. Here's what else you can expect.
Travel protections
The list of travel protections includes: 
Baggage delay insurance of up to $100 for five days
Lost luggage reimbursement, with coverage of up to $3,000 per passenger
Trip cancellation/trip interruption insurance for up to $5,000 per trip
You also get Visa Signature Concierge Service included. This service is available 24 hours a day to help you with booking reservations, buying entertainment or sports tickets or planning your itinerary. 
Shopping protections
The World of Hyatt Credit Card also covers you when you shop.
The card includes purchase protection for 120 days, which is good for damage or theft up to $500 per claim.
Compared to Other Chase Travel Credit Cards
The World of Hyatt Credit Card is just one option you might consider for travel. Chase also offers some other cards that may catch your eye. Here's how they compare. 
Chase Sapphire Preferred
Chase Sapphire Preferred is one of the most well-known travel credit cards around. 
This card offers two points per dollar on travel and three points per dollar on dining, along with one point per dollar on everything else. The Sapphire Preferred card also routinely offers generous introductory points bonuses. 
You might consider this card if you'd like to earn rewards on hotel stays but you don't always book at Hyatt. Some of the card's best features include:
25% points bonus when you book travel through Chase Ultimate Rewards
1:1 points transfer to travel partners
Referral bonus worth up to 75,000 points annually
This card does have a $95 to keep in mind. And it's not the most rewarding option if you want to rack up points in the World of Hyatt program. 
Read the Chase Sapphire Preferred editor's review.
Chase Sapphire Reserve
is a premium travel rewards card. Instead of earning two points per dollar on travel and dining, you earn three. All other purchases still earn one point per dollar. 
The Ultimate Rewards redemption bonus increases to 50% with this card. And you get some upscale travel perks, such as:
The downside is that you'll pay more to enjoy these benefits. This card has an annual fee of $550, making it one of the most expensive travel options. 
If you'd rather pay a lower annual fee and earn a higher rewards rate on hotel stays, the World of Hyatt Credit Card could be a winner. 
Read the Chase Sapphire Reserve editor's review.
What's the Verdict?
In a nutshell, the is best suited to travelers who prefer Hyatt to other hotel brands. 
This card could be a great choice if you're already a World of Hyatt member and you want to fast track your way to Explorist or Globalist status.
The introductory points bonus alone could easily put you well on the path to multiple free nights. 
That said:
This card is less appealing if you're looking for something that can earn major miles or points toward airfare.
For example, you might be better off with a card that offers a flat rewards rate on all travel purchases or an airline card instead. 
In terms of the annual fee, the $95 you'll pay for the isn't outrageous. 
All in all, it's a solid choice for Hyatt enthusiasts who want to earn more World of Hyatt points on every stay.