The Plum Card from American Express Review: Rewards for Paying Your Balance Early
Our review of The Plum Card from American Express analyzes rewards program based on early balance payments and the card's flexible payment features.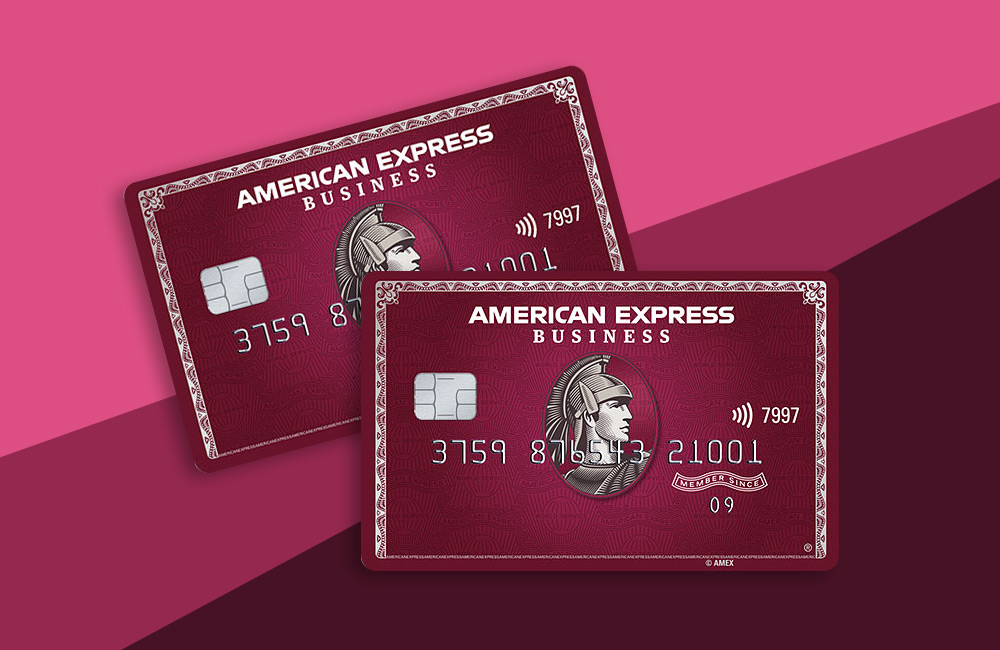 Plum Card from American Express
Charge cards can help you grow your business and manage cash flow. The biggest difference between a business charge card and a credit card is that charge cards typically require you to pay in full. 
The is a business charge card--with a few twists. This card allows you some payment flexibility, with the potential to earn rewards. 
Like other American Express charge cards, the Plum Card has no preset spending limit. That means your purchasing power isn't set in stone. 
You can add employee cards to manage spending across your business. There's an introductory $0 annual fee the first year, then it increases to $250. 
If you've never used a charge card for your business, it may be worth considering.
Our review will break down what The Plum Card from American Express has to offer.
The Plum Card from American Express Pros & Cons
Pros
Cons

Earn unlimited 1.5% back when you pay early
Take up to 60 days to pay with no interest
No preset spending limit offers flexible purchasing power
Choose your own billing cycle
Access travel and transportation perks

Earning rewards is based on payment activity, not purchases
Not suited to businesses that need to carry a balance long-term
$250 annual fee (waived the first year)
Rewarded for Paying Early
The Plum Card from American Express isn't a rewards card, per se. But you can earn rewards for good payment habits. 
The Early Pay Discount allows you to earn unlimited 1.5% back for paying your bill early.
To count as "early":
You have to pay your balance within 10 days of your statement closing date. 
The discount shows up as a credit on your next billing statement. You can earn the discount on purchases but not any past due amounts or cash advances. 
If you're always prompt with payment, the Early Pay Discount is an easy way to turn this charge card into a rewards card.
Say you charge $10,000 in purchases for the month. You could $150 of that back with the discount. 
Other business credit cards could offer more cash back but the beauty of a charge card is being able to avoid interest charges. That's because you pay your balance in full each month. 
Essentially, The Plum Card from American Express helps you save money in two ways:
By not paying interest
By getting some of what you spend back when you pay early.
The key to earning the discount is making sure you're able to pay off what you charge. Remember, this card has no preset spending limit.
Now:
That doesn't mean spending is unlimited. It means your credit limit can increase or decrease month to month, based on creditworthiness and account history. 
Leveraging the discount means being smart with what you charge and when you pay it off. 
Take More Time to Pay When You Need It
The Plum Card from American Express gives you another helpful feature when it comes to payments: Extra Days to Pay. 
This card benefit lets you take up to 60 days to pay your balance in full, without triggering any interest charges. 
You have to pay at least the minimum due by the payment due date on your current billing statement. The minimum due is 10% of the balance from any new activity, plus any previous balance you carried over. 
If you do that, you can have up to 60 days to pay the remaining balance interest-free. 
It's a nice added feature that makes the Plum Card even more convenient to use.
If your business is seasonal or you have a slower month, for example, you can get more time to pay when you need it.
What Else Do You Get With the Card?
The Early Pay Discount and Extra Days to Pay are two of the best features of the Plum Card. But you also get these perks and benefits as a cardmember: 
Free employee cards
Choose your own billing cycle
Car rental loss and damage insurance
Global Assist Hotline
Expense management tools
Amex Offers
Vendor pay by Bill.com
Dispute resolution 
These benefits can all help make managing your business spending easier. And with Amex Offers, you could save money. 
This program lets you take advantage of card-linked offers for exclusive discounts and rewards.
You just browse the Amex Offers portal, activate the offers you want and shop with your card.
Fees
This card doesn't charge many fees but the most important one to consider is the annual fee. 
Whether it makes sense to pay $250 per year for a charge card depends on what you're getting from the card in return. 
For example, if you charged $17,000 per year and always paid early, you could earn back the fee. That works out to about $1,417 per month. 
Checking your business spending habits and payment habits can help you decide if the Plum Card's fee is justified. 
Compared to Other Business Credit Cards
There are some great reasons to consider the Plum Card if you're interested in a charge card.
As you shop around for a business credit card, here are three similar options to keep in mind.
Blue Business Cash from American Express
The  offers automatic cash back on every purchase. 
You earn 2% cash back on purchases, up to the first $50,000 each calendar year. Once you hit that threshold, you continue earning unlimited 1% cash back. 
There's no annual fee and you have the option to spend above your credit limit with no penalty. This card also allows you to carry a balance month to month with interest. 
Read the Blue Business Cash Card from American Express editor's review.
Capital One® Spark® Cash for Business
The  is designed for business owners who want a flat-rate cash back rewards credit card. 
This card offers unlimited 2% cash back on purchases, with no spending thresholds or bonus categories to activate. You can redeem rewards in any amount, at any time. 
There's a $0 introductory annual fee for this card. After that, you'll pay $95 per year. 
Read the Capital One Spark Cash for Business Credit Card editor's review.
Chase Ink Business Cash
The  features a tiered cash back rewards program. 
First, you earn 5% cash back on the first $25,000 in combined purchases at office supply stores and on internet, cable and phone services each year. Second, you earn 2% cash back on the first $25,000 in combined purchases at gas stations and restaurants.
Once you hit those spending limits, you'll keep earning 1% cash back. All other purchases earn unlimited 1% cash back.
There's no annual fee and you can carry a balance with interest if you need to. 
Read the Chase Ink Business Cash Credit Card editor's review.
Business Credit Cards vs. Personal Credit Cards
Business credit cards and personal cards look the same but they're not identical. 
With a business credit card, you're earning rewards for business purchases. So you might use your card to earn cash back, points or miles on travel or office supplies or cell phone services. 
Personal cards gear rewards toward personal spending, such as groceries or shopping. These cards also offer more consumer protections than business credit cards. 
Business credit cards can also vary when it comes to the APR and fees you'll pay. And business credit cards are more likely to be reported on your business credit history than your personal credit report. 
Applying for a business credit card
You can apply for a business credit card online and the process is similar to applying for a personal card.
The difference:
In addition to personal information, you'll also need to give the credit card company information about your business. 
That includes your business name, how long you've been in business, how many employees you have and your business revenue. And don't worry if you don't have any revenue yet. 
That won't necessarily stop you from getting a business credit card. The credit card company will just look at your personal credit score and income to decide whether to approve you. 
Applying for a business credit card can create a hard inquiry on your personal credit history if you're using your Social Security number.
So just like with personal cards, it's best to only apply for business credit cards or charge cards sparingly.
Final Verdict
The is worth a look if you're interested in a business charge card that offers flexible payment terms.
Getting rewarded when you pay early is a nice incentive to consider this card if you're good about staying on top of your monthly due dates. 
You may want to consider a business credit card with a revolving credit line instead if you can't always predict your ability to pay in full.
Overall, the Plum Card could be well suited to businesses that have a firm grip on cash flow and spending and want a simple way to save money.
Compare Best Accounts Now
You might also like