Best Hotel Credit Cards According to A Travel Expert
Hotel credit cards can offer free nights, priority service, late checkout, room upgrades, and elite status. Find the best hotel credit cards for your trips.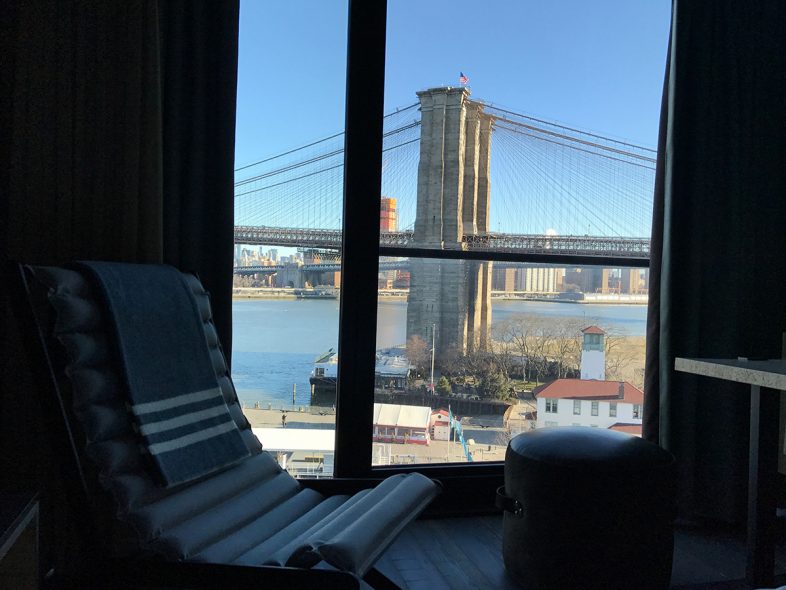 When we think of the best travel reward cards, we often consider cards that offer airline miles or those that give you reward points that you can use for any travel reservation.
But when you are choosing the best travel rewards credit cards to have, don't forget about ones that offer hotel points.
Unlike frequent flyer programs, the loyalty programs offered by many hotel chains allow you to actually redeem your points for any unsold standard room, with no blackout dates or capacity controls.
As long as you book far enough advance, you can receive exceptional value from your points when staying at luxury hotels during peak travel periods.
Hotel credit cards can also offer an easy path towards elite status. This can include perks such as priority service, room upgrades, and late checkouts.
You can even get free breakfast as a perk of the elite status offered by some of these cards.
When you arrive at your hotel, having the right credit card can make the difference between waiting in line for a mediocre room and being served quickly and given an upgrade.
Here are the four best hotel credit cards:
The Hyatt Credit Card
Hyatt's Gold Passport is another outstanding hotel program that has no blackout dates or capacity controls.
It also features reasonable prices for awards, starting at 5,000 points per night.
Cardholders earn three points per dollar spent at Hyatt properties and double points for spending at restaurants, airlines, and rental car companies. One point is earned for each dollar spent elsewhere.
Also, cardholders receive instant Platinum status which features priority service, room upgrades, and late checkouts.
This card currently offers new applicants two free nights at any Hyatt property after spending $2,000 within three months of account opening. There is a $75 annual fee for this card, and you get a free night stay each year at a category 1-4 hotel.
Hilton Honors Surpass Card from American Express
Hilton is an even larger hotel chain than Starwood or Hyatt, yet it still offers award nights in any standard unsold room.
It also has the unusual practice of offering reward credit cards from two different banks: Citi and American Express. Of the four different cards offered, I like the Honors Surpass card from Amex.
This card offers 12 points per dollar spent at Hilton hotels and six points per dollar spent at U.S. restaurants, U.S. supermarkets, and U.S. gas stations.
You also get three points per dollar spent elsewhere. Another benefit is instant Gold status in the Honors program, which offers room upgrades, late checkouts, and free breakfast.
Use your card to spend $40,000 in a calendar year, and you'll receive top-tier Diamond elite status. Also, this card comes with a Priority Pass membership that offers you admission into hundreds of airport lounges for just $27 per visit.
There is a $95 annual fee for this card and no foreign transaction fees.
The Ritz-Carlton Rewards Credit Card from Chase
This card has just been refreshed with some terrific features. With this card, you earn five points per dollar spent at Ritz-Carlton and Marriott properties.
You also get double points on airline tickets, at car rental agencies, and at restaurants. One point is earned per dollar spent elsewhere.
When staying at Ritz-Carlton hotels, you'll enjoy Gold Elite status your first year and again each year after that you spend $10,000 on your card.
You'll also receive a $100 credit towards dining or spa services on all stays of two nights or longer. In addition, you'll get three club level upgrades each year for paid stays of up to seven nights.
Travel benefits include a $300 annual travel credit towards things like baggage fees and seat upgrades.
It will even credit you $100 towards the application fee for Global Entry or TSA PreCheck.
Another great benefit is a $100 refund on round-trip airline tickets booked for two to five people.
You can actually receive this credit an unlimited number of times. Finally, you'll get elite status with Avis, National, and Silvercar car rentals.
This card currently offers new applicants three free nights at a Tier 1-4 property after spending $5,000 within three months of account opening. There's a $395 annual fee for this card and no foreign transaction fees.
How to Pick the Right Hotel Credit Card
With so many compelling hotel cards offered, how do you pick the best one?
As with any credit card, the best one for your needs will offer you the most valuable benefits. In particular, you'll need to choose a hotel credit card based on your own travel patterns.
For example, if you tend to favor more economical brands then you will certainly be more interested in the Hilton card than the one from Ritz-Carlton.
You might also want to consider the benefits offered by these cards. All of these cards come with a basic, mid-level status, and they each offer a chance to earn top tier status more quickly.
In general, mid-level status will offer you priority service, early-check-in, late-checkouts, and minor room upgrades. After a long and tiring trip, these small benefits can feel quite welcome.
On the rewards side, consider how many points you'll need for a free night stay at a particular hotel, and how much spending would be necessary to earn those points.
Finally, it's understandable if you take a close look at the sign-up bonus, knowing that you can start off with a few free nights.
Right now, the Ritz-Carlton's offer of three free nights is probably the most valuable of the four cards mentioned here.
This offer is only valid at Tier 1-4 hotels, but that includes some pretty pricey properties around the world.
Next, I would rank the Hyatt card's two free nights at any hotel including some properties that can cost over $1,000 per night like the Park Hyatts in Paris, Milan and Beaver Creek Colorado.
Nevertheless, the Starwood card's two free nights and Hilton card's 75,000 points are still competitive bonuses.
How I Manage My Hotel Cards
I've had a Hyatt card for a while, as I'm a big fan of their properties and I love the benefits of having Platinum status. This card is a no-brainer considering you get a free night stay each year, which is easily worth more than its $75 annual fee.
I've also held the Starwood card long-term as you just can't beat the ability to transfer points to airline miles as necessary. But surprisingly, I find myself using my points mostly for hotel stays, especially when I can get the fifth night free.
I really wish I was on the kind of budget that allowed me to stay in Ritz-Carlton hotels all the time, but perhaps someday I will be.
Either way, I might end up getting the card at some point largely for the three free nights.
What few people realize is that $300 annual statement credit can be used once each calendar year, so you can receive $600 in credits during in your first year. This effectively negates its $395 annual fee.
Finally, I don't want to downplay the value of the Hilton Honors Surpass card, which stands out as the only hotel card that can offer you top tier status based on your spending alone.
Bottom Line
The right hotel card will always depend on your travel patterns and how you value a card's particular benefits.
In some cases, you might even conclude that a general rewards card will best meet your needs.
But if you are looking for hotel rewards as well as the perks and benefits offered to a hotel's best customers, then you should consider one of these four best hotel cards.
Compare Best Accounts Now
You might also like