Unoccupied and Vacant Home Insurance: How Much Does It Cost?
Learn about unoccupied and vacant homeowners insurance for properties without anyone living in them, including what is covered and how much coverage will cost.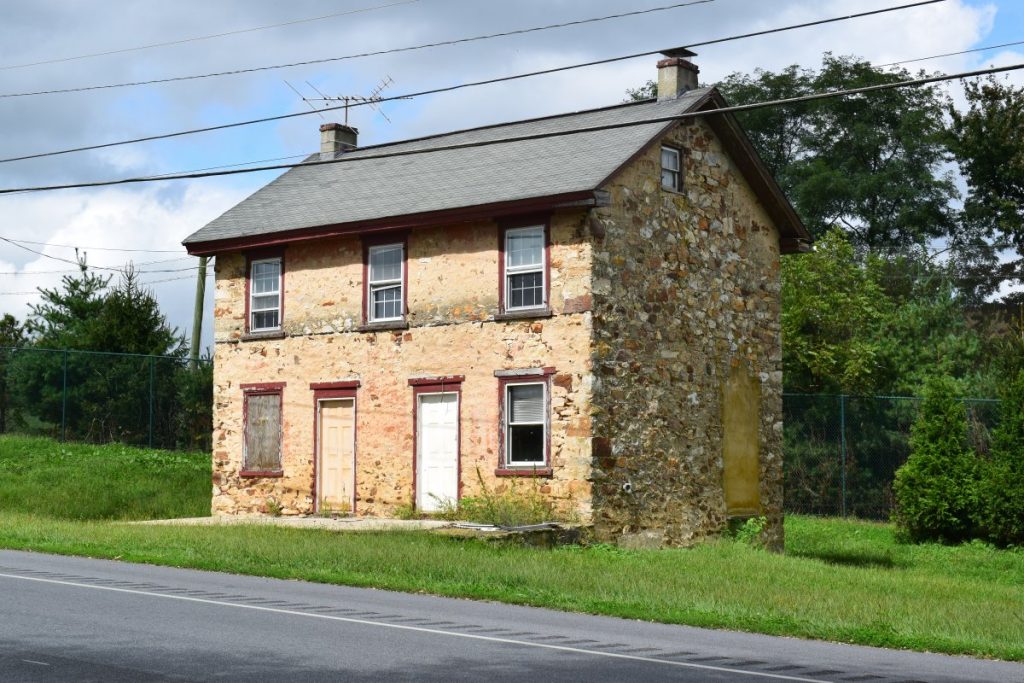 If you own a piece of residential property that is not currently occupied, you might be surprised that a traditional homeowners insurance policy may not cover the dwelling.
Unoccupied properties often present additional risks to insurers that owner-occupied properties don't.
For this reason, you'll need to get a specific insurance policy that covers a residential property without occupants.
It's important to know your options when it comes to getting vacant home insurance. Here's a quick guide to get you started.
What is Vacant Property Insurance?
This type of insurance covers property that is vacant or unoccupied.
In most cases, this type of insurance covers just the physical structure of the property and not any contents.
This insurance can have other names including, basic form, fire, or specialty dwelling.
Conversely, if you have a standard homeowners insurance policy, it does cover your property if it's owner-occupied.
You will also notice that your homeowners insurance policy usually has manger other provisions that cover losses not related to the physical dwelling like liability coverage and damage to the homeowners' belongings.
Look:
If something happens to your property while it is vacant, you run the risk of having a claim denied should your insurer upon discovering the vacancy.
If you have the proper insurance for your vacant property, you can reduce this risk greatly.
What does vacant property insurance cover?
Vacant home insurance coverage could vary depending on the insurance provider, type of dwelling, reason for the vacancy, and the length of vacancy.
Vacant property insurance can cover some or more of the following types of damages:
Fire
Wind
Lighting
Explosion
Hail
Water intrusion
Glass breakage
Vandalism
Theft
You may be able to get additional coverage by asking your provider for endorsements (riders) that protect against other events.
For example, if your property is under construction while vacant, you might need a builder's risk policy to protect things like your construction materials present on the premises. Additional coverages could add to the cost of insuring your property but maybe worth it in the long run.
You want to also make sure that the type of structure you want to insure is eligible for coverage.
Most insurers will cover single-family homes, condos, townhouses, and multi-family structures up to 4 units.
Beyond four units, you may need a commercial insurance policy.
Definition of a Vacant or Unoccupied Property
Each insurer has their own underwriting guidelines when it comes to defining a vacant or unoccupied dwelling.
However, a good rule of thumb:
If a property is vacant for more than 30 to 60 days, the homeowners insurance policy may no longer be valid.
Also, you should know that there are slight distinctions between a vacant versus an unoccupied property:
Vacant:
No personal property on the premises
Utilities may be shut off
Appliances may not be functioning
Unoccupied:
Suitable for occupation
Owner's personal property maybe inside,
Utilities are on
Appliances are functioning
Extended owner absence due to vacation, hospitalization or
other circumstance
As soon as you know your property could be vacant or unoccupied, you need to call your insurance company to let them know.
If possible, you'd want to let them know about the vacancy beforehand.
There are many reasons why your property might consider vacant or unoccupied:
New rental with no tenants yet
Between tenants
Undergoing renovation
Homeowners moving out before selling the property or closing the property's sale
There are other reasons a property could be ineligible for an owner-occupied insurance policy.
Insurance companies set the rules and may require a specialty dwelling policy for these types of structure, too:
Seasonal home or vacation rental
Older and lower value home
A home owned by someone with a lower credit score
How Much Does Vacant Property Insurance Cost?
Vacant properties are more subject to damages and vandalism because no one is there actively watching over the property to deter troublemakers.
As a rule of thumb:
You can expect to pay 1.5x to 3x the price of standard homeowners policy for vacant home insurance.
If you've got a mortgage on the property, your insurance payment will be rolled into your monthly mortgage payment.
There many factors that go into underwriting and determining premiums for vacant properties.
It will depend largely on the type of dwelling, reason for and length of the vacancy. There are other small details that come into play but those are probably the most impactful when it comes to pricing and premiums.
As you might have guessed, vacant property insurance is actually more costly than a traditional homeowners insurance policy.
Insurers assume that while a property is vacant, there's more of a chance they'll have to pay out a claim.
If you don't have a mortgage, you can usually pay for the premium on a quarterly, biannual, or yearly basis. If you choose to pay more upfront, the insurance company may offer a discount.
When Vacant Homeowners Insurance Makes Sense
Honestly, the best way to figure out if you have a real need for vacant property insurance is to check with your insurer.
If you've already got a homeowners policy in place, your insurance representative may already check up with you on a yearly or biannual basis to stay up-to-date on your insurance needs.
If they aren't as proactive, then you will need to reach out to them and inform them of anticipated changes in occupancy.
Be proactive and ask
Even if you think there is a small possibility that your property could be vacant soon, reach out to them just in case.
The sooner you find out about your coverage needs, the better you can plan for it.
Don't make the mistake of thinking you don't need this insurance rather than verifying with the insurance company.
You may not think that you need to pay an extra amount of money to insure your vacant property perhaps because you won't be gone from it that long.
But the insurance company may think differently.
If they are ultimately in charge of paying out your insurance claims, you'll really have to consult with them to make sure that you are properly covered for your vacant property.
How to Shop for Vacant Property Insurance
Many insurance companies offering traditional homeowners policies do not like to insure vacant dwellings.
If you find that your current homeowners insurance company does not offer this type of policy, you might want to reach out to an insurance broker.
They typically have access to a wide variety of insurers and insurance types.
When they look for quotes, they'll search a large database of providers and insurance types to get the best rates. They should be able to give you at least 3-4 options to choose from.
Be detailed
When you are shopping for vacant property insurance, it's important to be very transparent and honest about every little detail.
Misrepresenting any characteristics or circumstances regarding the property could put you at risk of being denied when you need to file a claim.
Be forthcoming when it comes to activities like renovations, property usage, age of the property, recent updates, permits, square footage, etc.
This will help you get the best coverage possible and make sure that you have the best chance of having your claims covered in the event of loss or damage.
Ways to Save on Vacant Property Insurance
Being an informed shopper will go a long way as you search for vacant property insurance.
Here are some questions you could ask to help get the best coverage and the best price:
Are there discounts for maintaining an alarm or sprinkler system on the premises?
Are there discounts for paying the premium yearly or if I put payments on autopay?
Are there multi-policy discounts?
If I have multiple vacant dwellings can they go on one policy?
Can this policy be converted to a homeowners or landlord policy when the occupancy status changes?
Are pro-rata cancellations offered? (In case you cancel the policy early than the term)
Are there additional endorsements or riders that I can obtain with this policy?
Do you have other supplemental insurance that makes sense with this policy?
Conclusion
Just remember:
What you think is appropriate insurance for your vacant dwelling may not be in accordance with insurance company guidelines.
So it's very important to be proactive when your property could become vacant or unoccupied. The sooner your coverage is adjusted, the better off you'll be.
Because this insurance is more expensive, you may also consider arrangements that eliminate the vacancy status.
For example, you could have someone drop by to spend a few nights in the property or hire a house sitter from time to time.
There are actually websites that match you with "digital nomads" that travel frequently but don't want the burden of buying a house or signing a long-term lease. Sometimes, they may charge little to nothing for their housesitting services.
If this is not a good option for you, you may have to bite the bullet and invest in vacant property insurance after all.
Be sure to shop around for the best deal and any applicable discounts. Once the vacancy status changes, you should be able to transition to a less expensive policy.