Washington Homeowners Insurance: How to Shop for the Lowest Rates
Find out what the average homeowners insurance rate is for Washington state and the standard coverage and optional riders and coverages to consider.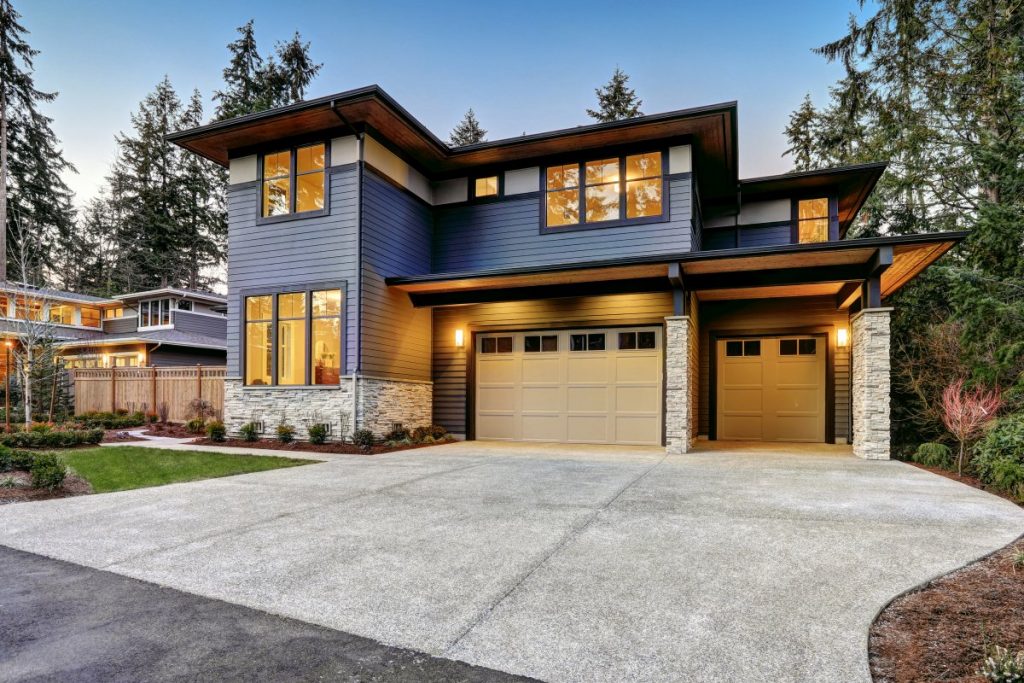 Homeowners insurance is a policy that covers losses and damages to your home.
Your home is your biggest investment.
It also contains many of your belongings like furniture, clothes, and electronics.
In the event of a natural disaster, fire, or theft, repairing your home and replacing belongings can cost tens of thousands of dollars.
Home insurance protects you by limiting your out-of-pocket expense. But it's important to understand how these policies work, since there are limits to what they cover.
Average Rates of Homeowners Insurance in Washington
The average homeowner pays about $1,514 for home insurance in the state of Washington.
It's one of the least expensive states for home insurance. About 34 percent lower than the national average.
Keep in mind:
Home insurance rates will vary.
Factors that impact rates include the insurance company, the square footage of the home, and the age and location of a property.
The amount of your deductible also influences your monthly premium. The deductible is what you'll pay out-of-pocket for a policy before your insurer pays a claim.
Most policies have a $500 deductible.
But you can increase the deductible to $1,000 or more.
Average Washington homeowners insurance rates by coverage level
| Coverage ($1,000 deductible) | Average premium |
| --- | --- |
| $200,000 with $100,000 Liability | $1,105 |
| $200,000 with $300,000 Liability | $1,122 |
| $300,000 with $100,000 Liability | $1,494 |
| $300,000 with $300,000 Liability | $1,514 |
| $400,000 with $100,000 Liability | $1,900 |
| $400,000 with $300,000 Liability | $1,921 |
| $500,000 with $100,000 Liability | $2,158 |
| $500,000 with $300,000 Liability | $2,175 |
| $600,000 with $100,000 Liability | $2,488 |
| $600,000 with $300,000 Liability | $2,495 |
Your insurance premium will also increase if you live in a high-crime area.
Average homeowners insurance rates in major WA cities
| City | Average annual rate |
| --- | --- |
| Seattle | $1,423 |
| Spokane | $1,465 |
| Tacoma | $1,614 |
| Vancouver | $1,434 |
| Bellevue | $1,423 |
| Kent | $1,466 |
| Everett | $1,464 |
| Spokane Valley | $1,469 |
| Renton | $1,484 |
| Federal Way | $1,471 |
Your claims history also increases the premium. Along with your number of riders or endorsements.
Typical Homeowners Insurance in Washington
Homeowners insurance in Washington isn't one-size-fits-all.
Yes, all policies protect your home. But they can also differ with regard to protections.
Everyone receives basic coverage, with the option to add more coverage. Added protections are known as riders or endorsements.
Home insurance policies protect against most damages, such as:
Fire
Hailstorm and windstorm
Vandalism
Theft
Explosion
Damage caused by aircraft or vehicle
Water damage from broken plumbing, heating and air systems, and other household appliances
A basic home insurance policy in Washington provides four basic levels of coverage:
1. Dwelling coverage
Dwelling coverage is the part of your homeowners insurance that protects the physical or actual structure. This includes your home and attached structures like a porch and garage. You'll need enough dwelling coverage to completely rebuild your home, if necessary.
This is the most important part of your policy. But it doesn't only include the actual home and attached structures. You're also covered against damages to other structures.
These include a detached garage, a shed, or a fence on your property. So if a hailstorm, lightning, or fire destroys a backyard shed, you're protected. Other coverage protection is 10 percent of dwelling coverage.
2. Personal property coverage
It's not only expensive to repair or rebuild a house after damage. It's also expensive to replace personal belongings. The good news is that a home insurance policy in Washington also protects against damage or loss of personal belongings. But only when a covered peril causes the damage.
Personal items protected include furniture, clothes, electronics, jewelry, and other items.
Coverage for personal belongings is 50 percent to 70 percent of dwelling coverage.
When it comes to personal property, though, make sure you understand how the policy works.
The policy will either insure the actual cash value or the replacement value. Cash value means the policy pays the replacement cost, minus any depreciation.
Replacement value offers more protection. Your policy will pay to replace an item with one like the original.
With regard to personal property, your insurer protects items up to a certain amount. This limit varies, but could be up to $1,500 per item.
This is enough for some people. But if you have high-value items, you might consider increasing your coverage limit. This involves insuring the full value of certain items like:
Jewelry
Musical instruments
Furs
Collectibles
Artwork
3. Loss of use coverage
Home insurance also includes loss of use protection. After severe damage to your home, you might have to live elsewhere on a temporary basis.
Some people stay in a hotel, and others rent another home. If this happens, loss of use coverage pays your extra living expenses.
Loss of use protection is 20 percent of dwelling coverage. As a bonus, loss of use coverage also covers restaurant meals.
4. Liability coverage
As a homeowner, you also need liability protection. If someone trips and hurts themselves on your property, they might sue and win a lawsuit against you.
Between court costs and medical bills, you could end up paying tens of thousands of dollars.
Liability, however, protects against these situations. It will pay a court-ordered award, as well as the injured party's medical expenses.
But it's important to have enough liability coverage. Standard policies typically include $100,000 of liability protection. You can, however, increase this coverage.
Some homeowners increase their coverage between $300,000 and $500,000.
Cheapest homeowners insurance in Washington
| Company | Average premium ($300k dwelling & liability/$1k ded.) |
| --- | --- |
| Crestbrook | $582 |
| Pemco | $1,005 |
| Nationwide | $1,012 |
| Allstate | $1,021 |
| Safeco | $1,053 |
| Allied | $1,075 |
| Depositors | $1,195 |
| Travelers | $1,254 |
| Liberty Mutual | $1,313 |
| USAA | $1,489 |
| First Liberty | $1,529 |
| Garrison | $1,577 |
| Farmers | $1,767 |
| State Farm | $2,101 |
| Foremost | $2,628 |
| Fire Insurance Exchange | $2,748 |
Should I Consider Earthquake Insurance?
Keep in mind that standard homeowners insurance does not cover earthquake damage.
Earthquakes are infrequent in Washington State, but they do happen.
So consider getting coverage to protect against earthquake damage. These policies will protect attached structures and unattached structures on your property.
You can purchase a separate earthquake insurance policy. Or add an earthquake rider to your existing home policy.
Should I Consider Landslide Insurance?
Unfortunately, a standard home insurance policy doesn't cover landslides either.
Since landslides are common in the state of Washington, getting landslide insurance can protect your investment and your pocket.
Talk to your insurance agent about adding a landslide rider to your existing policy.
Understand, though, that some policies only cover personal belongings, and not the home. So you'll need a policy that also protects against earth movements.
These types of policies are called Difference in Conditions (DIC). They not only protect against landslides, but also mudflow.
Should I Consider Flood Insurance?
Likewise, a standard home insurance policy doesn't cover flood damage. If you live in a flood zone, your mortgage lender will likely require a policy.
But you can get a policy when living outside of a flood zone, too. This provides added protection against water damage that originates outside of your home.
You can buy a policy from the National Flood Insurance Program. Or ask your insurance provider about a flood rider.
Should I Consider Volcano Insurance?
Volcano insurance is a policy that most homeowners never think about. But in Washington State, there's always the possibility of an eruption.
The state has five major volcanoes including Mount St. Helens and Glacier Peak.
Eruption from an active volcano can cause damaging ash, debris, lava flow, dust, and particles of matter.
If you live near an active volcano, it's especially important to understand your home insurance policy. Many policies will cover any of the above losses when it's directly related to the volcanic blast.
However, policies also include some exclusions with regard to volcano damage.
The policy isn't likely to cover earthquakes, landslides, or mudflow triggered by an eruption. You would need separate policies or endorsements to cover these events.
Tips to Lower Your Homeowners Insurance
Home insurance is an added expense, but there are ways to lower your premium. Here's a look at several ways to pay less for homeowners insurance in Washington.
Shop around
Home insurance rates vary by company. A rate quoted by Allstate or State Farm might differ from a rate offered by Nationwide or another insurance company.
So always shop around and compare prices before getting a policy.
Get a rate quote by providing the ZIP code of the property and answering a few questions about the home.
Make your home safer
Enhancing your home with safety features can also lower your premium.
This includes installing an alarm system, smoke alarms, deadbolt locks, and a fence.
Your insurance company might also provide a discount if you have shatterproof windows.
Bundle your policies
Do you have other insurance policies?
If so, contact these companies to get a home insurance quote.
The insurer might reward your loyalty and offer a discount to keep your business.
Increase your home insurance deductible
If you have enough in savings, consider increasing your home insurance deductible.
Increasing your deductible from $500 to $1,000 or $1,500 can help you save on premiums.
Maintain good credit
Some insurance companies use credit scores to determine a homeowner's premium.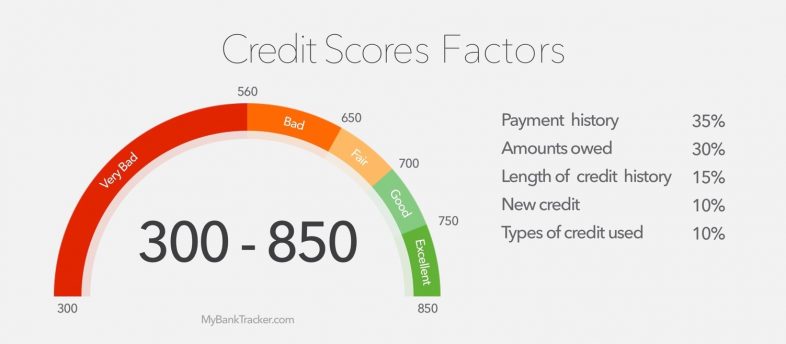 Individuals with higher credit scores often qualify for lower rates.
Final Word
Home insurance protects your property, assets, and provides additional living expenses.
But a standard policy doesn't always come with enough coverage.
And if not, you'll need to look into extra riders and endorsements to make sure you're protected.
There's the risk for natural disasters in the state of Washington. So make sure you ask your insurance company about flood insurance, landslide insurance, volcano insurance, and earthquake insurance.