How Chase QuickPay Helps With No-Cash Deposit Policy?
Chase QuickPay is now easier to use to pay Bank of America and Wells Fargo customers because of the clearXchange payments networks. See how it works.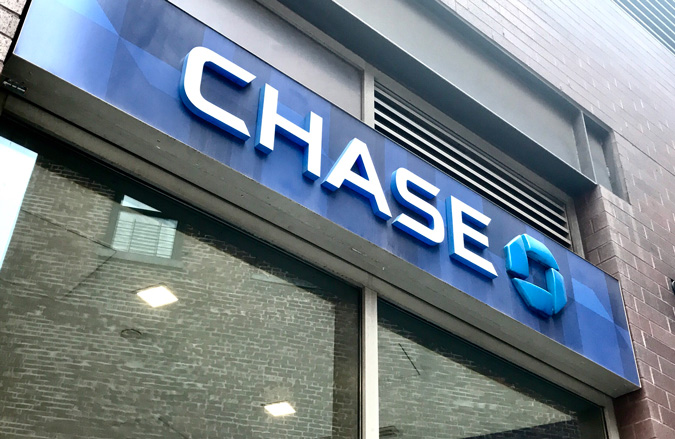 Sending money between Chase accounts and Bank of America and Wells Fargo accounts is now very easy, thanks to clearXchange. This could help circumvent Chase's prohibitive cash deposit policy that many MyBankTracker readers have complained about. In a nutshell, Chase doesn't let you deposit cash into an account that isn't yours. (So, you wouldn't be able to deposit cash into, say, your sister's account.) Find out more about Chase QuickPay and clearXchange and how it can benefit you.
As a Chase customer, I'm very happy to hear this because it has become much simpler for me to send (and collect) money from people who are customers of Bank of America and Wells Fargo. The best part is that it's completely free to use.
Today, I explain what the fuss is all about and I put it to the test so I can show why it is better than all the other person-to-person (P2P) payment methods out there.
A briefing on clearXchange
ClearXchange is a digital payment network made up of banks. The idea is to allow a customer of one network bank (i.e. Chase) to send money to a customer of another network bank (i.e. Bank of America) with just an email or phone number. Nobody has to provide account information to anyone else.
Customers of non-network banks can still use clearXchange but they'll need to create a clearXchange account and connect it to their bank accounts -- a hassle that doesn't apply to customers of network banks.
ClearXchange network banks include Bank of America, Chase, Wells Fargo and FirstBank. Capital One and U.S. Bank are currently working to integrate their systems with the network.
Typical fund transfers require that you set up an "external account," which would need you to enter the bank's routing number and the recipient's account number. Afterwards, you'd have to wait a few days for the "test deposits" (usually a few cents) to hit the external account. The fund transfer institution does this because they need to verify, or make sure the bank account is really yours.
ClearXchange to the rescue
As previously mentioned, Chase forbids cash deposits into accounts that aren't yours. Normally, it would be an easy way for a parent to deposit cash into a student's checking account. But, this rule prevents the parent from depositing cash to their college student. The new Chase QuickPay functionality with clearXchange could eliminate this issue.
Since I am a Chase customer, I thought I'd give the clearXchange network a try by sending a couple bucks to a Bank of America customer (it should work the same way if money was being sent from Bank of America to Chase).
Compare Savings Options
Be sure to check out more savings accounts worth considering:
The fastest payment ever, from Chase to Bank of America
I logged into my Chase online banking account as I normally would and I just added Jesse, a Bank of America checking customer, as a new Chase QuickPay recipient with just his email address. Then I entered the amount that I wanted to send, and off it went.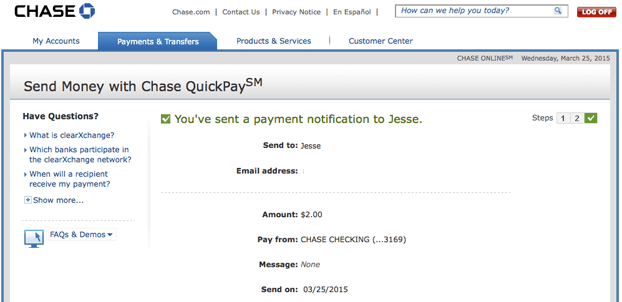 Immediately after that, Jesse got a email from Chase to accept the money by signing up for Chase QuickPay. That was unexpected because I anticipated the two banks to realize that the money transfer was being made through clearXchange, so he shouldn't have been asked to sign up for QuickPay.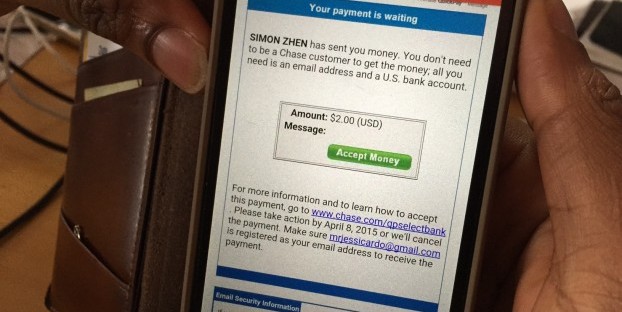 But, not long after, Jesse received a second email that alerted him of the money transfer. The interesting part to me is that he was not asked to "accept" the transfer in the email. (In the past, when I used Chase QuickPay to send money to another Chase customer, the other person needed to accept it before the transfer took place.)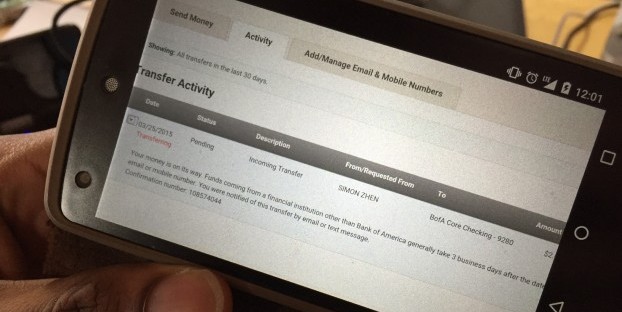 Through his Bank of America online account, the transaction just appeared as a "pending transfer." There was no action that was required on Jesse's part -- no need to even "accept" the money or provide routing numbers and account numbers. As with a typical fund transfer, however, Jesse had to wait three business days for the money to be available.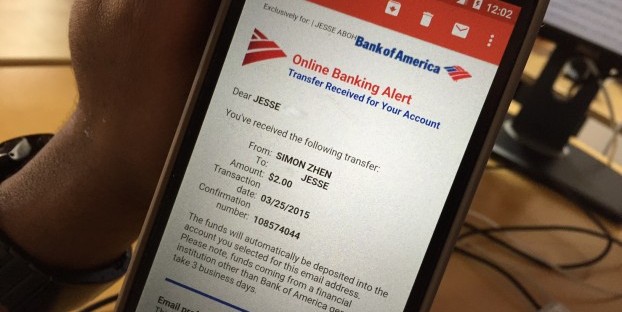 Overall, it was a smooth transaction that really took very little effort. It was the easiest personal payment I've ever made to a non-Chase customer.
Compared to other P2P payment methods
Many companies have tried to conquer the business of personal payments. PayPal is likely to be the most familiar company of this group, but there are others that have made strides to simplify the process of personal payments.
So, I compared clearXchange to today's popular P2P payment methods with regards to the fees involved with sending money, the cost to receive money, transfer limits and the time it takes for someone to move their money to their bank account.
ClearXchange vs. P2P payments
| P2P method | Cost to send (from bank account/debit card) | Cost to receive | Limits | Speed (money to bank) |
| --- | --- | --- | --- | --- |
| clearXchange | Free / NA | Free | $1,000 per day, $2,500 per 7-day period or $10,000 per 30-day period | 1-3 business days |
| PayPal | Free / 2.9% + $0.30 | Free / 2.9% + $0.30 | $10,000 at once | 3-4 business days |
| Venmo | Free / 3% for certain debit cards | Free | $2,999 per 7-day period | 1-2 business days |
| Google Wallet | Free/ Free | Free | $10,000 per day or $50,000 per 5-day period | 3 business days |
| Popmoney | $0.95 | Free | | 1-3 business days |
| Dwolla | Free / NA | Free if $10 or less; otherwise, $0.25 each time | $5,000 at once | 2-3 business days |
| Facebook | Free/ Free | Free | Unknown | 1-3 business days |
| Square Cash | NA / Free | Free | $250 per week (up to $2,500 per week after more identification is provided) | Instant-2 business days |
When it comes to the cost of sending and receiving money (through bank accounts and debit cards), Google Wallet and Facebook are able to keep up with the totally free approach of clearXchange.
For transfer limits, it's a mixed bag, but I'd say PayPal has the most generous of limits. When it comes to the speed of moving money to the bank, Venmo and Square Cash claims to be the quickest of the bunch.
The biggest problem that I have with using any of these other P2P payment companies is the fact that they are third party middlemen, whereas clearXchange is operated by the network banks.
Oftentimes, the transferred funds sit in an account, as opposed to being moved automatically to your bank. For example, Venmo and PayPal users must remember to move their balances to their bank accounts. It's also another account you have to worry about and another username and password to remember.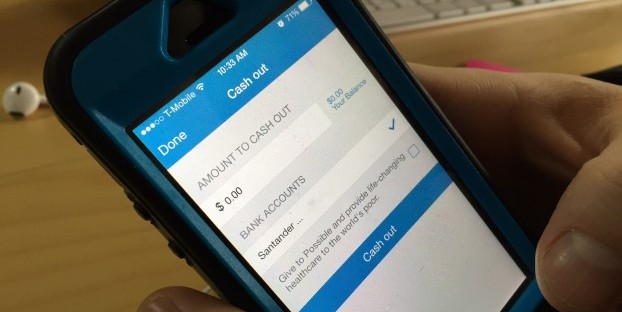 With clearXchange, the money goes from bank account to bank account without having to log in to any other third-party account.
Furthermore, I'd have share my bank information with another company, which means my financial information becomes more susceptible to hackers. I know that these companies are very secure when it comes to user data, but I'd prefer to minimize the number of places where my financial information lives on the web.
Final take
I have high expectations for clearXchange and, as a Chase customer, I'm glad to see Chase making the effort to make P2P payments easier. It's going to be so much more simple for me to pay friends and family (so long as they're with a network bank).
As more banks like Chase start to integrate their payment systems with clearXchange, sending money to anyone will become just as simple as the above experience.
Bank of America, Chase and Wells Fargo -- the three largest banks in the U.S. -- own a whopping 30 percent of all bank deposits. This means there's a good chance you'll be able to use these simple payments. Those chances will only rise as more banks join the clearXchange network.