3 Essential Bank Accounts for the Recent College Grad
The perfect checking account, savings account and credit card for any college graduate who is just starting to take responsibility of their money.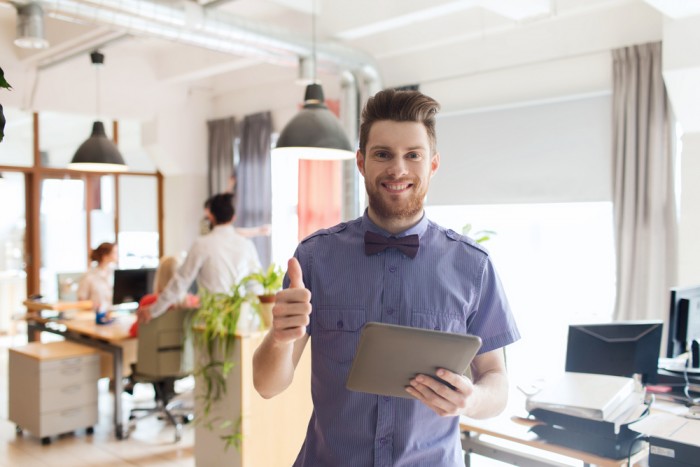 1. Checking account: Ally Bank Interest Checking
Myth: Choosing a checking account with the same bank as your parents is the right way to go.
Get over it. Your parents aren't always right, and their bank probably doesn't fit your needs.
Why you'll love this account:
ATM reimbursements
You're young and out having fun, so you probably make frequent visits to an ATM. In addition to surcharge-free access to 43,000+ Allpoint ATMs, you receive up to $10 in ATM fee reimbursements per statement cycle.
No monthly fee
Most checking accounts require a minimum balance or direct deposit to avoid a monthly fee. You just graduated. You might not yet have a job or it may be difficult to maintain a big account balance. With this checking account, you don't have to worry about any of that.
If you want a checking account that more tailored to you, use our Checking Account tool.
2. Savings account: Ally Bank Online Savings
Myth: Opening a savings means you'll save.
Not! Just because you have a "savings" account does not mean that you're actually doing much saving, especially when an account has terrible rates and charges monthly fees.
Why you'll love this account:
No monthly fees
Savings accounts from big banks typically charge a monthly fee if you don't have a certain balance. Ally's online savings account doesn't have this, so you can stay focused on saving.
Competitive, yet consistent rates
MyBankTracker keeps tabs on the savings rates from Ally and the rates have been consistent and competitive. Other banks may hike up their rates to very high levels only to drop them later on -- Ally doesn't do that.
Create subaccounts
Ally Online Savings allows you to make free subaccounts (which means you can divide up your savings into as many "buckets" as you want) that can be used for different savings goals that you may have.
To find a savings account for your specific needs, try our Savings Account tool.
3. Credit card: Citi Double Cash Card
Myth: Credit cards are scary and will put you in debt.
This is only the case for irresponsible spenders. You've been warned against credit cards because of racking up debt you won't be able to repay.
Despite the bad rap that credit cards get for getting people into debt, they are actually very beneficial for anyone who is able to use manage debt responsibly. By that, we mean that you can pay off your card balance after every month.
Why you'll love this card:
Simple cash back program
Your spending is probably highly unpredictable so there is no real pressure to find a credit card that offers rewards on specific categories. Citi Double Cash Card is great because you earn 1 percent cash back on all spending and 1 percent cash back on the amount that you pay towards the card's balance -- effectively earning 2 percent cash back on everything.
No annual fee
Unless you're reaping the crazy benefits of a great travel credit card, an annual fee usually does not make sense.
Free monthly FICO credit score
You'll learn that your credit score is important when you want to apply for other credit cards, car loans and a mortgage. Citi Double Cash Card offers a free monthly FICO score so that you can track the improvement of your credit.
If you know what you want from your credit card, find the right one here.
There you go. These three accounts are enough to make up your core financial foundation for the next 10 years.