4 Simple Tips How to Find and Switch a Bank
Whether the reason was an unexpected fee, bad customer service experience, or change in financial habits, the decision to switch banks should not be done in a hurry.
Since you are looking for an institution that will be responsible for holding your hard-earned money, make sure you take the proper steps to ensure that your banking relationship is beneficial to your personal finances.
Before you think about the banks worthy of your consideration, know what accounts you want to open.
You'll likely find that different banks offer the most attractive options for different types of accounts.
For instance, Wells Fargo's 9,000 branches and 12,000 ATMs may be appealing to someone who is seeking a checking account or an investment account (to speak with advisors).
However, Wells Fargo's savings rates don't offer much of a return — an online bank would be the better choice for a savings account.
Once you have a good idea of what account you want, you can begin incorporating other factors into your decision.
1. Location, location, location
Despite the ability to conduct most banking chores through online or mobile banking, branches and ATM locations remain sought-after channels of accessing money and interacting with bank personnel.
The proximity of nearby locations should be a major reason when it comes to choosing a bank. Most bank websites provide a locator tool to help consumers find nearby branches and ATMs.
Not only should you look for locations near home, you should also see if there are any locations near places that you visit often (e.g., work, school and grocery store).
If you plan to open a safe deposit box, then you'd definitely look for a bank that is easy to access.
2. Fees always matter
Having a plethora of branches and ATMs won't seem like such an attractive perk if a bank's fee policy isn't consumer-friendly.
The big banks may have the most locations throughout the nation, but their checking accounts and accompanying fees may not be acceptable for you.
In fact, at the 10 largest U.S. banks, a totally-free checking account with full-service branch banking is nowhere to be found.
There is a better chance of finding a free checking account at smaller financial institutions, such as community banks and local credit unions.
However, the tradeoff would be a smaller branch and ATM network.
Online banks are also great sources of free checking accounts, but they don't have any branch service.
In addition to monthly fees, look at other costs such as fees for overdrafts, out-of-network ATM access, mobile check deposits and more.
3. History of decent rates
Big banks have received a bad rap for their abysmal savings rates amid a low-rate environment.
At the biggest banks, a regular savings account pays around 0.01% APY, equivalent to $1 in interest for every $10,000 annually.
Because brick and mortar banks account for the costs of operating physical branches, it is difficult for them to offer attractive deposit rates. Community banks and credit unions tend to offer better rates than the big banks.
But, online banks are usually the best option for those who are shopping for the highest interest rates.
The biggest names in online banking, including Capital One 360 and Ally Bank, always offer the best savings rates but they've been known to keep rates high enough to stay competitive.
Here are the top online banks that have the highest savings accounts rates and free interest checking accounts:
4. A smooth transition
Once you've decided on a bank, make sure not to close your old bank accounts yet.
Try using just the new bank before ending the relationship with your existing bank.
You may find that the new bank doesn't exactly fit your financial habits. In this case, you'll have your existing bank to fall back on.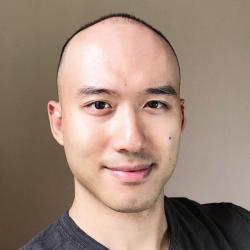 Simon Zhen is the senior research analyst for MyBankTracker. He is an expert on consumer banking products, bank innovations, and financial technology.
Simon has contributed and/or been quoted in major publications and outlets including Consumer Reports, American Banker, Yahoo Finance, U.S. News – World Report, The Huffington Post, Business Insider, Lifehacker, and AOL.com.