What You Need to Know About Robo-Advisors Before You Invest
Automated systems for investing and financial advice, called "robo-firms," are here to stay. What are they, can they replace humans, and are they for you?
Financial "robo-firms" -- automated online platforms for investing and financial advice -- are here to stay. Robo-firms believe that millennials and others who live much of life online would rather hit some keys or tap on screens than be required to talk to a person. More than that, though, robo-firms have been given an opening to capture customers with small accounts, because human advisors have long considered the under-$100,000 crowd to be too cost-inefficient to provide full service. Can they replace humans and might any be right for you?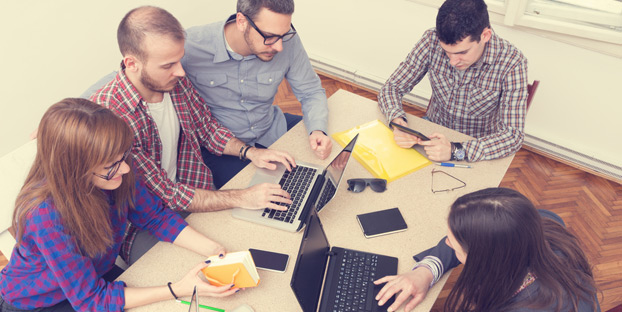 'Robo-firm' explained
They are online-only investment services that use fully automated systems to provide investment management at lower costs than traditional financial firms. While the common term is "robo advisor" or "robo-firm," you might see them called automated investment managers, eRIAs, digital advice providers, online financial advisors, or other names.
Expect the names to evolve over time, as more marketing sophistication --- not necessarily more financial expertise --- is developed to influence how you perceive them.
How do they work?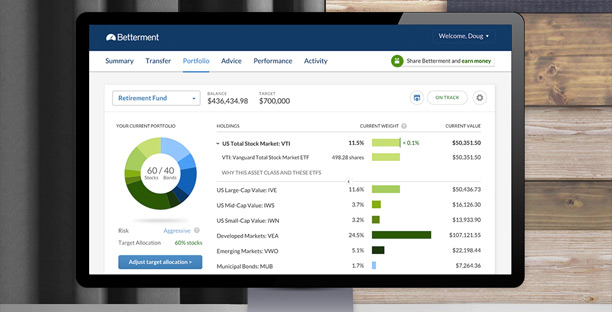 They ask you to input information about your goals and risk tolerances, using sliders, fill-in-the-blanks, and similar tools. Next, they apply sophisticated algorithms and calculators to determine an investment strategy suitable for what they consider to be your risk/reward profile.
They invest your money in very low cost ETFs or index funds, rebalance your money when necessary, and invest dividends for you.
How do they compare to traditional firms?
The traditional investment management and advisory firms, from the mega ones like Merrill Lynch, to the online firms that were once considered innovative discount brokers, like TD Ameritrade and Scottrade, see their business model under attack. Robo-firms' lower fees play a major role in investment success, especially over the long term.
On the other hand, it remains to be seen how well fully automated systems can compete with the personal approach of face-to-face meetings and financial advisors' learning from complex, real-life experiences. At this early stage of robo-advisors' existence, there's not enough information or customer experience to get a clear-cut answer.
Fees and service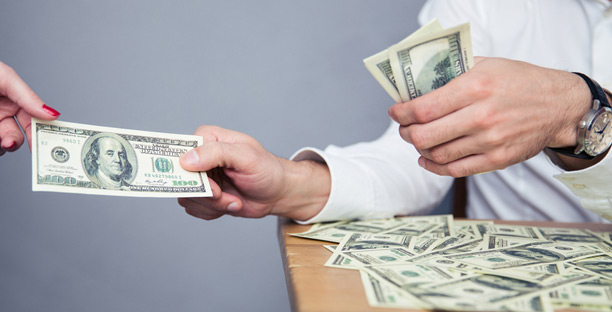 One inarguable difference is the amount of fees charged to customers like you. Robo-advisor firms' fees tend to be between 20 to 70 basis points, which is industry speak for two-tenths of one percent to seven-tenths of one percent of the money in your account. Fees for human advisors can be as much as 200 basis points (2 percent) or even much more.
Differences in service, however, are also significant. When it comes to managing your extremely valuable money, which directly affects your extremely valuable quality of life, how confident would you be to let an automated system, rather than a personal relationship, make financial decisions for your unique situations? This issue is essentially ground zero in the battle for the future of customers and their money.
Might a robo-firm be right for you?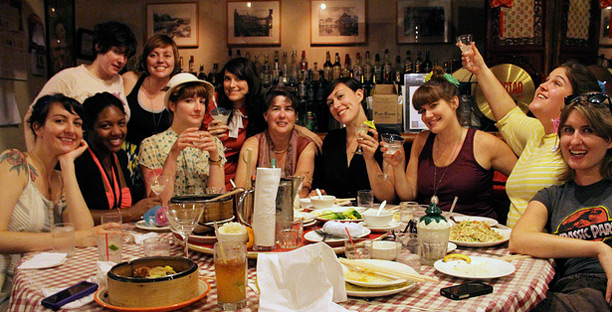 As one moves forward in life, the decision between an automated system and a human as your financial advisor becomes more personal and complicated. Decisions become somewhat less about fees and standardized investment strategies and more about customized financial planning.
If your life is already taking on more complexities, like a home, kids, college funding, insurance needs, and so forth, you will find that robo-firms are less equipped to guide and support you. For now anyway, there's simply no replacing the face-to-face, personal relationship with someone who gets to know you and your goals over time.
Which robo-firms are the main players?
Betterment is one of the largest robo-advisors. You select how much you want to invest in stocks and in bonds, and the firm creates an allocation of stock ETFs and bond ETFs that are low cost. There is no minimum deposit to open an account. The fees range from 0.15% to 0.35% based on the size of your account balance. The lowest fee of 0.15% is available for accounts with $100,000 or more.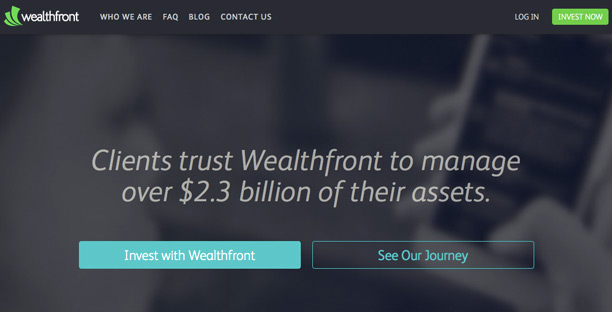 Wealthfront, which raised $64 million from venture capital firms, wants to be the go-to financial services firm not just for millennials starting out but for people with millions to invest. Wealthfront's management fee is 0.25 percent of your money, in addition to ETF fees. They require a minimum deposit of $5,000 to open an account.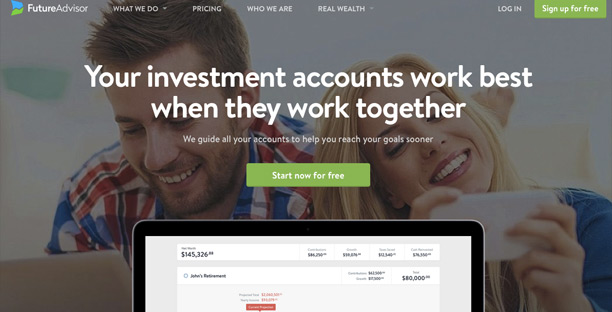 FutureAdvisor works with Fidelity and TD Ameritrade, allowing you to connect your existing investment accounts to them for free. FutureAdvisor then evaluates the investments based on performance, diversification, fees, and taxes.
They make recommendations for changing your investments and tell you why. They also allow you to reject a recommendation. For an annual fee of 0.50 percent of your money, FutureAdvisor will implement the recommendations, including future rebalancing and dividend reinvestment.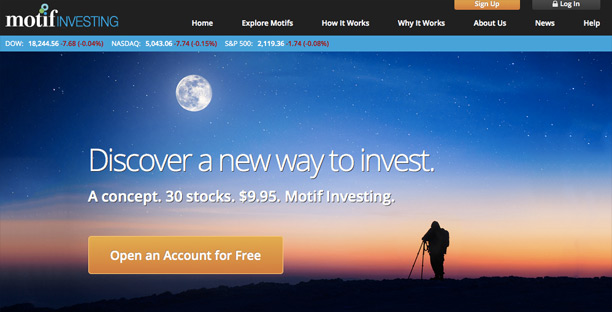 Motif Investing is an automated system that is more like a brokerage firm than a traditional financial advisory firm. Their technology helps you build your own portfolio of individual securities.
You can create a basket (a motif) and fill the basket with 30 stocks and ETFs for $9.95. You can build your own motif, use a prebuilt one for you, and even invest in a motif built by another investor on the Motif platform.
Robo-competition is heating up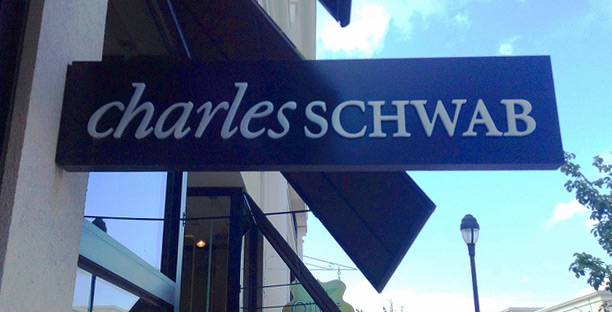 Huge financial firms, like Schwab and others, who were themselves once considered upstarts as "discount online brokers" haven't taken the competitive threat lightly. Schwab recently launched it's own "robo" online advice platform to go along with --- not replace --- its traditional human-based advisory services.
Fidelity is following suit. So is Vanguard, which has long been the champion of low-cost, index mutual fund investing
, and ironically, provides the low-cost mutual funds that some robo-advisors have been using to allow them to claim the low-fee high ground.
Vanguard is offering a blend of automation and personal financial advice. Including the human touch in your services will cost you roughly 0.50 percent of the money in your account. While this might be close to double what some fully automated firms charge, it is a very reasonable fee for having access to live human beings with professional financial licenses.
The best financial advice is to do a little homework first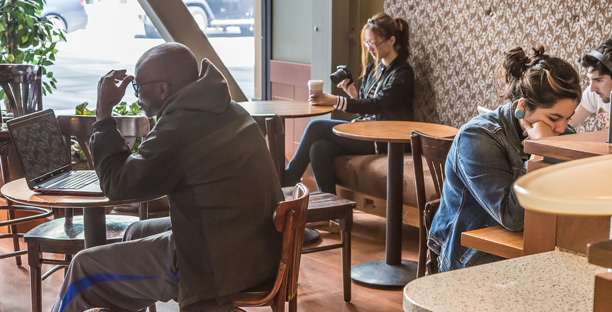 The best investment advice is, first and foremost, to be an informed consumer. You don't need to become an expert, but you'll make a much better decision if you take some quick trips to various websites of both robo-firms and traditional firms to read the "about" pages and the arguments they make for why they're the right firm for you (even before they know you).
Most of all, don't assume the decision you make now will continue to be the right one. It's an exciting time of major change in financial services, but it's only the dawn of a new era and there are many more changes to come