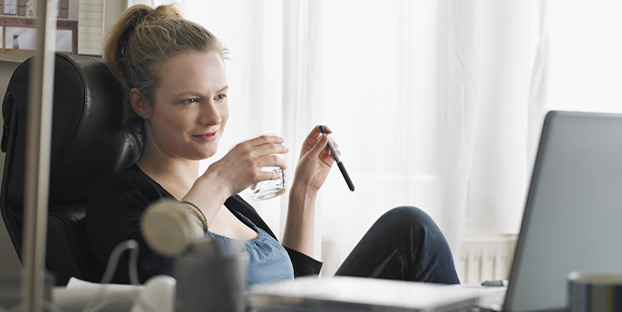 In an effort to keep costs down, more big companies are filling out their workforce with independent contractors rather than full-time employees. If you fall under that umbrella, switching to a fee-free bank can help to offset some of the financial drawbacks of working for yourself.
Self-employment is helping to drive the economy these days and it's estimated that of the 53 million freelancers in the U.S., around 40 percent are independent contractors. While that's good news for companies who are trying to trim their overhead costs, independent contractors are paying the price.
What's Motivating the Move to Independent Contractors
A Huffington Post article I read recently perfectly outlines the plight of independent contractors in today's economy. Companies need to save money so instead of hiring someone full-time, they turn to a freelancer or consultant to fill the gap.
In order to stay competitive, other companies pick up the trend and start outsourcing work to independent contractors. The result is people are working longer hours for lower wages without any of the other benefits that a typical employee gets, and companies are reaping the benefits of cheap labor.
The article cites several cases of big companies that have been involved in legal disputes over treatment of workers classified as independent contractors. In 2005, FedEx faced a lawsuit brought by thousands of drivers who claimed they were actually employees and therefore entitled to certain benefits.
Based on the fact that FedEx required the drivers to maintain specific standards of grooming, what packages to deliver and what times to deliver them, the U.S. Court of Appeals determined that they were, in fact, employees in a ruling last year.
Both Uber and Lyft are also facing lawsuits from drivers that could change they way they're classified for employment purposes. If the plaintiffs win their cases, both companies would be required to offer hourly wages or a fixed salary and reimburse drivers for expenses like gas and insurance.
While the drivers would come out ahead, Uber and Lyft would likely see their overhead costs increase substantially, which goes back to why businesses are so eager to classify workers as independent contractors in the first place.
Independent Contractors are at a Major Financial Disadvantage
As one of the 53 million freelancers out there, being self-employed is kind of like walking a financial tightrope at times and you have to be meticulous about planning your steps so you don't stumble. While being an independent contractor offers a certain amount of freedom, you're also taking a hit financially in terms of what you're missing out on.
Whereas full-time employees are entitled to certain labor protections, like worker's compensation, family and medical leave and unemployment insurance, mandatory health insurance coverage, vacation pay and access to a 401(k) or similar retirement plan, companies aren't required to provide any of that for independent contractors.
When you're trying to save for retirement or invest or just stash away a few bucks for a rainy day, it's a lot harder to do when you're paying out of pocket for things like insurance, travel expenses, supplies or equipment.
The other big problem is that you're responsible for paying your own Social Security and Medicare taxes, which an employer would normally cover. Instead of just paying income tax, you also have to pay self-employment tax, which is 15.3 percent of your net earnings. Next year, for example, I estimate that I'll owe about $12,000, which is stomach-churning, to say the least.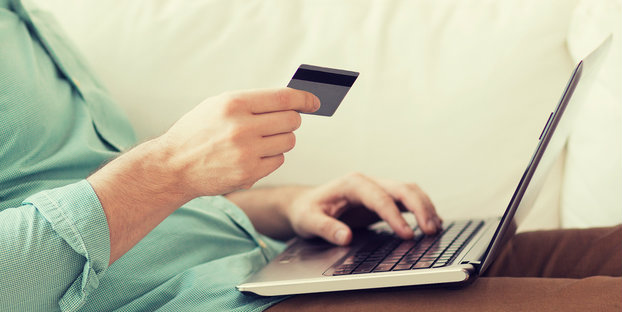 Switching to a Fee-Free Bank is a Must for Independent Contractors
After reading the Huffington Post article, I wondered how many independent contractors facing this dilemma were taking the proper financial steps to ensure they weren't on a "race to the bottom," as pointed out in the story. How many of them make sure their money is kept in a place that doesn't charge fees? How many are aware of their bank's savings rates? One of the ways I keep my expenses low is by using a bank that charges minimal fees.
Over the last few years, bank fees have been increasing steadily and that trend seems set to continue. According to a survey from MoneyRates, the average fee cost to maintain a checking account is nearly $155 annually. That comes out to about $13 a month, which doesn't seem like much, but every penny counts when you're an independent contractor.
Moving to a bank with zero fees keeps more cash in your pocket that you can use to compensate for the employer benefits you're not getting. For example, as a freelancer I have to make estimated tax payments four times during the year. I keep a separate no-fee checking account set up just for that purpose. I've also got other fee-free money market accounts set up to hold my emergency fund and cash that goes towards non-essential spending, like vacations and holiday shopping. The number of accounts you should have really comes down to what your needs and goals are.
Fee-Free Banks don't Skimp on Products and Services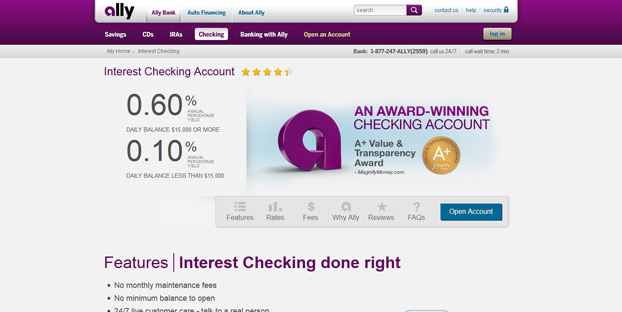 Switching to a fee-free bank usually means going completely online and forgoing a traditional brick-and-mortar bank. Even though you don't have a branch you can visit, the upside is that you're not going to sacrifice any of the products or services that you're already used to.
In addition to regular checking and savings accounts, many online banks also offer money markets, CDs and retirement accounts, which is perfect if you're ready to start investing or building up your nest egg. Because their overhead costs are so much lower than a traditional bank, you get the additional plus of earning a higher interest rate on savings. Take a look at how current rates on savings accounts and IRA CDs compare.
Online banks typically offer things like mobile deposit, direct deposit services, free bill pay, free checks, a free debit card and paperless statements. You can move money between accounts at the click of a button and Ally Bank also makes it possible to send cash to other people via text or email through Popmoney. Both Capital One and Charles Schwab Bank support Apple Pay, so you can easily pay for purchases using your mobile device.
Tip: When switching to an online bank, be sure to verify that it's FDIC-Insured so your funds are protected in the event that it closes down.
Comparing Fee-Free Banks
When you're shopping around for a new bank, it's easy to get bogged down in the details and lose track of who offers what. We've broken down the highlights of the top fee-free banks to take some of the guesswork out of your decision.
| Bank Name | Minimum Opening Deposit | Monthly Maintenance Fee | ATM Fee | Additional Account Features |
| --- | --- | --- | --- | --- |
| Ally Bank | $0 | $0 | ATM fees automatically reimbursed at statement close | Free mobile deposit, free money transfers with Popmoney, 24/7 customer service |
| Bank5 Connect | $10 | $0 | No fees at ATMs in the SUM network, reimbursement on the first $15 in fees charged by other banks | UChoose Debit Rewards card, free online/mobile banking, free first order of checks |
| Bank of Internet USA | $100 to $500, based on account type | $0 | ATM fees automatically refunded by the next business day | Rewards checking, free bill pay, free access to FinanceWorks money management software, free mobile deposit |
| BankMobile | $0 | $0 | Fee-free withdrawals at more than 55,000 ATMs nationwide | Free remote check deposit and Photo Billpay, no overdraft charges, compatible with Apple Pay |
| Capital One | $0 | $0 | Fee-free withdrawals at more than 38,000 ATM locations nationwide | No overdraft fees, compatible with Apple Pay, CheckMate mobile deposit |
| Charles Schwab Bank | $0 | $0 | No fee at Schwab ATMs, unlimited fee refunds at any ATM worldwide | Free standard checks, free mobile deposit, free bill pay |
| EverBank | $1,500 | $0 | Unlimited ATM fee reimbursements with a $5,000 minimum daily balance | Free bill pay, mobile check deposit, interest checking |
| First Internet Bank | $25 to $100, based on account type | $0 for free checking | Up to $10 in fees reimbursed with interest checking | Free online and mobile banking, free bill pay with interest checking, free first order of checks |
| FNBO Direct | $1 | $0 | Fee-free withdrawals at FNBO ATMS | Free bill pay, free mobile and online banking, transfer funds free through Popmoney |
| UFB Direct | $100 | $0 | Unlimited ATM fee reimbursements | Airline rewards checking, free online and mobile banking, free bill pay |
Make the Switch Without Costing Yourself Money
When you're ready to move to a fee-free bank, you have to take certain steps to make sure your old bank doesn't try to pin any more fees on you before you go. Some banks, for instance, will charge a fee if you close your account before it's been open a certain amount of time. If you've got a minimum balance requirement, transferring all of your money into your new account without closing it right away could land you a monthly maintenance fee.
You also want to make sure that any checks you've written have cleared and any automatic bill payments you've set up have been stopped until the transfer is complete. Otherwise, you could end overdrawing your account which means yet another fee. The damage can be even worse if you have multiple items returned since many banks charge more than one overdraft fee per day.
Final Thoughts
A fee-free bank is a no-brainer if you're self-employed and don't want to see your hard-earned dollars get eaten up by lots of little charges. Comparing the features of each account and the minimum opening requirements can help you find the best fit.

Rebecca is a writer for MyBankTracker.com. She is an expert in consumer banking products, saving and money psychology. She has contributed to numerous online outlets, including U.S. News & World Report, and more.
Ask a Question