Study: Work Burnout is Main Reason for Americans Quitting
A MyBankTracker survey looks at why Americans are quitting their jobs at record levels as the country started to open back up.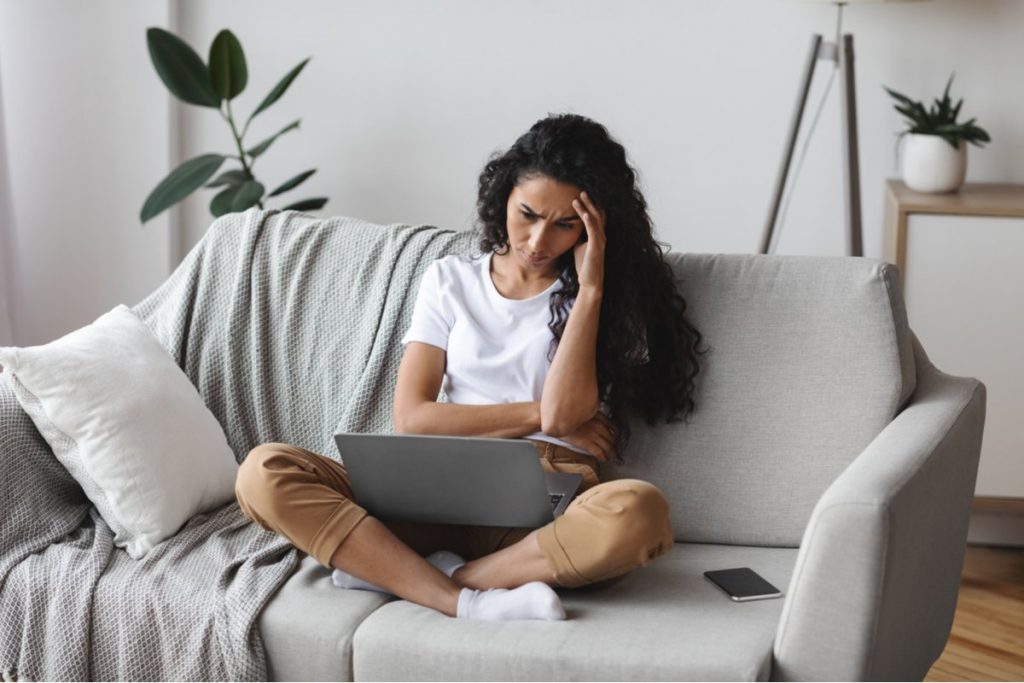 The Bureau of Labor Statistics reported 3.87 million Americans quitting their jobs in June 2021, a record high as the pandemic restrictions eased in the summer months. Given the financial uncertainty faced by much of the population over the past year, the massive workplace exodus may come as a surprise. Notably, a recent MyBankTracker survey found that burnout was the top reason for Americans leaving their jobs -- as many have suspected.
Here are the noteworthy highlights of the survey:
Highlights
Work burnout is the top reason (28.7 percent) that Americans are quitting their jobs
Health concerns and insufficient pay are closely ranked (roughly 16 percent each) as the next big reason for American leaving their jobs
The youngest (18-24) and the oldest (65+) age groups cited health concerns as the top reason for quitting while the other age groups cited burnout as the main reason
Notable "Other" reasons for quitting include:

Management
Switching things up (i.e., start a business or career change)
Higher pay elsewhere
What was your primary reason for leaving your job?
| Reason | All | Men | Women |
| --- | --- | --- | --- |
| Work burnout | 28.7% | 28.1% | 29.2% |
| Health concerns | 16.0% | 17.4% | 16.7% |
| Not paid enough/unemployment pays more | 15.8% | 15.3% | 14.2% |
| Don't want to work in-person | 12.8% | 14.9% | 10.6% |
| Childcare concerns | 9.3% | 10.2% | 8.4% |
| Better job offered | 1.3% | 2.2% | 2.6% |
| Better opportunity elsewhere | 1.2% | 1.3% | 2.5% |
| Other | 15.0% | 10.7% | 15.9% |
Emergency Fund at the Ready
It's a major decision to leave a job or cut off any source of income voluntarily. Ideally, such a move is made with a well-stocked emergency fund already in place. That is, cash equal to 3 to 6 months of living expenses to cover necessities such as housing (mortgage payment or rent), utilities, food, and any anticipated expenses for job search.
A proper emergency fund gives you time to recharge (if needed) and to find another job or income source.
Keep Track of Your Workplace Retirement Plans
Workers should make sure that they ensure that any employer-sponsored retirement plans are still being tracked.
When the funds are transferred to another retirement vehicle or left as is, it's important to know how to move that money if you want to minimize fees or to have great control of the portfolio. Additionally, in the case of a financial emergency, you want to know how to withdraw those funds.
Don't Forget About Health Insurance
A major concern for anyone leaving a job is losing health insurance. An unexpected trip to the emergency room, for instance, can cost thousands of dollars without health insurance.
So, it's crucial that you have a plan for health coverage when you eventually part ways with your employer.
Methodology
The study was conducted through Google Surveys on behalf of MyBankTracker from June 29, 2021 to July 23, 2021 with 253 respondents in the United States of ages 18 and up who switched jobs, quit their jobs, or refused to go back to work with a standard deviation of 6.9%.