Barclays Personal Loans 2023 Review: Should You Apply?
Learn all the details of Barclays personal loans, including the interest rates and fees (or lack thereof), and compare them to other personal loans.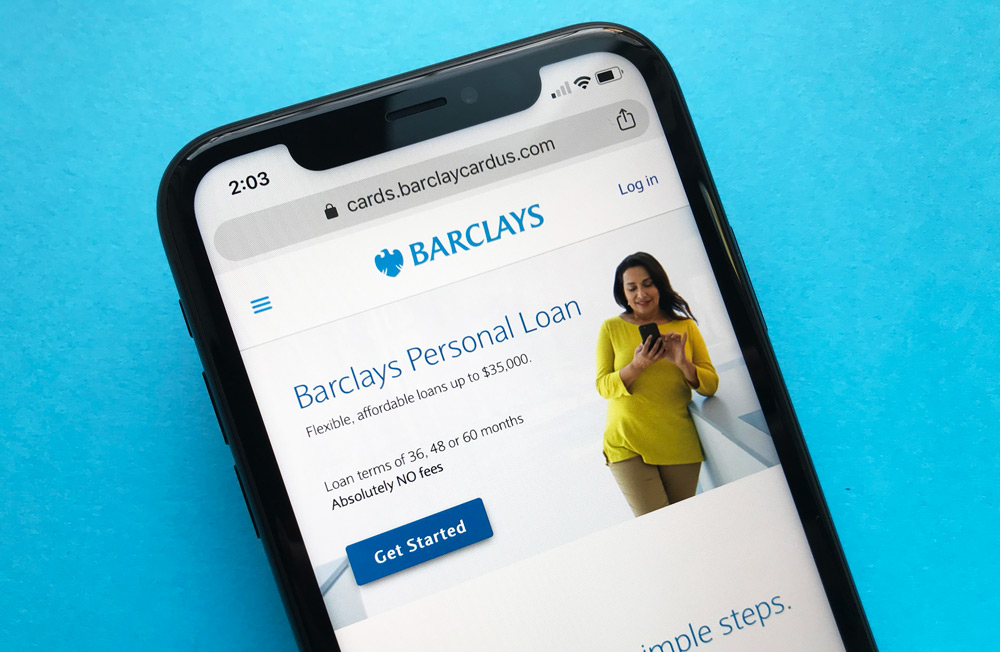 Barclays Personal Loans
Like with any type of loan, you want to hunt down the best deal when you're looking for a personal loan.
Barclays, probably known in the U.S. for its credit cards and online bank, also offers personal loans.
The best part:
It doesn't charge any fees at all.
Furthermore, the interest rates are competitively low.
Before you apply, however, learn all about the details of the Barclays personal loans to see if it fits your borrowing needs.
Loan Sizes and Terms
Look:
When you apply for a personal loan, you're usually doing so to meet a specific financial need.
Whether you need help paying for a car repair or you want to consolidate your debts, you know exactly how much you need to borrow.
Your goal is to find a lender that offers a loan of that size. You don't want to borrow any more and any less.
Barclays offers personal loans ranging from $5,000 to $35,000.
Barclays Personal Loans Pros & Cons
This is a reasonable range that is sufficient for most needs.
However:
If you need to borrow a very small amount or a very large amount, you'll should consider another lender.
After you've decided how much you need to borrow, you have to figure out how long you'll need to pay the money back.
Barclays lets you choose from three terms when borrowing money. You can choose a term of:
36 months
48 months
60 months
Generally, loans with longer terms will end up costing you more money in the form of more interest paid over the life of the loan.
But, long-term loans also come with lower monthly payments.
Again, these three loan terms should fit most needs.
If you're seeking a loan period of more than 60 months, the Barclays personal loan is not for you.
Now:
What if you want a personal loan with a term shorter than 36 months?
Luckily, there is no prepayment penalty on these personal loans. So, you can simply pay it off faster on your own schedule.
Application Requirements
Barclays doesn't disclose the strict minimum requirements that must be met to apply (or qualify) for a personal loan.
Given the stellar interest rates offered, it is likely that the lender makes a point to look for trustworthiness borrowers who have good to excellent credit scores.
Invitation codes are also sent out to those who may be interested in a Barclays personal loan.
It appears that the lender also chooses its existing customers as potential applicants because they know the financial habits and details of these customers.
No Fees to Worry About
The best part of Barclays personal loans:
No fees.
Other lenders of personal loans may charge fees for issuing the loan or making a late payment.
And, other lenders may impose prepayment penalties for paying off the loan early.
Such fees can make a personal loan much more expensive.
Fortunately, Barclays doesn't charge any of these fees.
Time to Receive Loan Funds
Some lenders are able to approve loans in minutes and get you the money quickly.
Others can take up to a week.
Barclays falls in the middle.
It can approve your application and disburse your funds in a few business days.
Check Rates Without Impact to Your Credit
Barclays offers loans with widely variable rates.
The rates are very competitive when compared to other banks' rates, and the rate you pay will be based on your credit score.
When you visit the Barclays personal loan website, you'll have the option to check your interest rate without affecting your credit.
Every time you apply for a loan, your credit score goes down slightly.
Being able to rate shop without dealing with a drop in your credit can be very helpful.
How to Get Approved for a Personal Loan
Once you've decided that you're going to apply for a personal loan, you should take steps to ensure your application is submitted properly.
During the application process, you'll be required to submit information that the lender can use to make a decision.
The information you'll be asked to provide will often include:
Name
Address
Date of birth
Proof of identity, such as a driver's license
Social Security number
Annual income
Monthly housing expenses
It might seem daunting to get all of that information together, but doing it properly is essential.
Providing incomplete or unclear information may reduce your chances of getting approved for a loan.
In the best case, the process will be delayed as the lender requests clarification and additional documentation.
In the worst case, your application will be rejected outright.
Improving Chances of Approval
Before you submit your application, you should take steps to improve your chances of getting approved for a personal loan.
Boost your credit
Your credit score is one of the biggest factors affecting your loan application.
Maintaining a good credit score is important because it makes borrowing money cheaper and gives you access to more loans.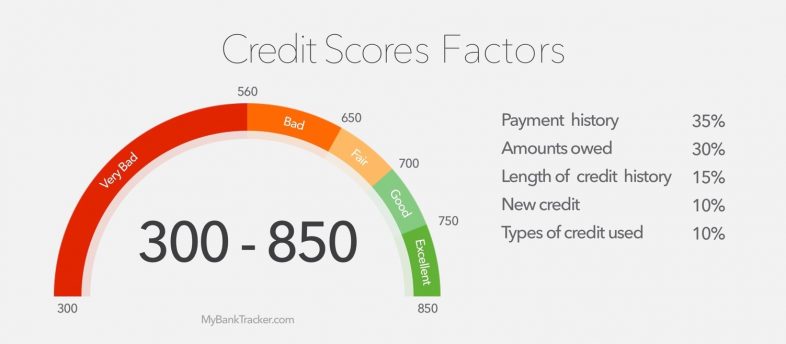 Out of these factors, your payment history is the most important.
Do your best to pay every bill before its due date. Even a single missed or late payment can cause a big drop in your credit score.
The amount you owe is the second biggest factor. Try to avoid taking on a lot of debt or maxing out your credit scores.
Unfortunately, these two factors are the hardest to influence. Still, there are some short-term strategies to give your credit score a bump.
Avoid applying for new credit cards or loans in the months leading up to an important loan application.
Every time you apply for a loan, your score drops by a few points. You can also give your score a small bump by not using your credit cards in the month before applying for a loan.
This will cause them to report a lower or no balance, making it look like you owe less to your creditors.
Improve your debt-to-income ratio
Your debt-to-income ratio also plays an important role in whether your application is approved.
This ratio measures the percentage of your monthly income that goes towards required bill payments.
You can calculate your debt to income ratio by dividing your monthly income by the sum of your monthly minimum payments on your debts and your rent bill.
So, if you make $4,000 a month and your rent and bill payments add up to $2,000, your debt-to-income ratio is 50%.
There are two ways to improve this ratio.
One is paying down your debts. This is the better strategy because it will also give your credit score a boost.
It is also one that you have the most control over the near future.
The second is to increase your income. However, it is tougher to just earn more income in the short-term.
How Does It Compare?
Barclays isn't the only lender that offers personal loans.
You should always consider all of the options available to you to make sure you get the best deal.
You should start by comparing the interest rates of different loans. Always choose the lowest rate if all else is equal.
Also look for loans that have no origination fees or early repayment fees.
Now:
Because Barclays offers competitive rates for its personal loans and doesn't charge any fees, it beats most other lenders.
Conclusion
A Barclays personal loan is a solid choice for people who need to borrow money.
While the amount that Barclays is willing to lend is less flexible than other lenders and it offers fewer terms, its rates and lack of fees make up for that.
Remember, to qualify, you'll likely need good credit.
So, make sure to take steps to improve your credit before applying.
Advertiser Disclosure:
Annual Percentage Rates (APR) range from 5.74% to 20.99% and will be determined based on your creditworthiness and loan term. Loan amounts range from $5,000 to $35,000. Loan terms are 36, 48 or 60 months.